July 10, 2013
31 August Marketing Ideas for Your Bar or Restaurant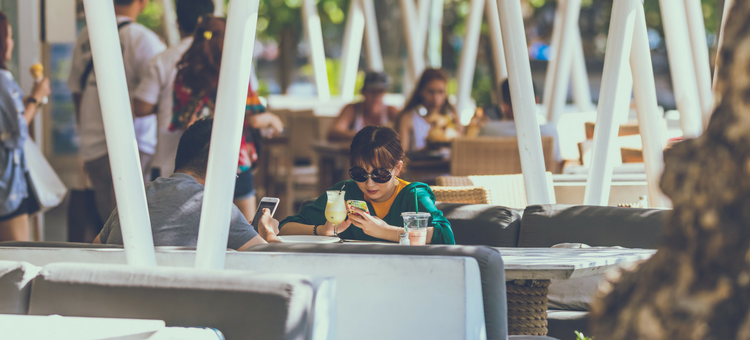 Summer will be coming to a close before you know it, but there are still a couple more months of beautiful weather ahead. That's a couple more months that your customers will be out and about. Your restaurants should be finishing the summer strong to make up for any chance of a business drop-off during the fall and winter. You need to think in advance to plan a successful marketing strategy, so were giving you almost a month to plan for August!
August is full of unique and interesting opportunities to reel customers in. While there aren't any major holidays in August, there are numerous non-traditional holidays that you could incorporate into your August marketing plan. Many of these days involve food such as National Watermelon Day, International Beer Day and Sugar Cookie Day. Even though some of these non-traditional holidays don't deal with food, for example you could offer discounts on National Girlfriend's Day or Senior Citizens Day. You could also offer something to the kids as August is Get Ready for Kindergarten Month, and Back to School Month.
Don't forget to also utilize these days to increase engagement on your social media pages. For instance, you could have customers post pictures on your Facebook page of them relaxing on National Relaxation Day. Or they could submit a picture of their furry Friend on National Dog Day.
Many important dates in history also occurred during the month of August. The end of World War II was August 14th, 1945. Also on August 21st, 1951, Hawaii became the 50th state.
There are plenty of ways to get creative with your marketing!
26 Bar Promotions That Work
The ultimate guide for owners & managers.
The full list of marketing ideas for August.
1- National Girlfriend's Day
2- National Ice Cream Sandwich Day
3- National Watermelon Day
4- National Sisters Day
5- International Beer Day
6- National Root Beer Float Day
7- National Mustard Day
8- National Sneak Zucchini onto Your Neighbors Porch Day
9- National Sugar Cookie Day
10- National S'mores Day
11- National Son and Daughter Day
12- International Youth Day
13- National Left Handers Day
14- National Creamsicle Day
15- National Relaxation Day
16- Bratwurst Day
17- National Vanilla Custard Day
18- National Soft Ice Cream Day
19- National Potato Day
20- National Lemonade Day
21- National Senior Citizen Day
22- Be an Angel Day
23- National Spongecake Day
24- National Waffle Day
25- National Banana Split Day
26- National Dog Day
27- National Banana Lovers Day
28- National Cherry Turnover Day
29- Chop Suey Day
30- National Toasted Marshmallow Day
31- Eat Outside Day
How will you creatively plan out your marketing for August?