March 4, 2013
Walk This Way: Simple Ways to Increase Foot Traffic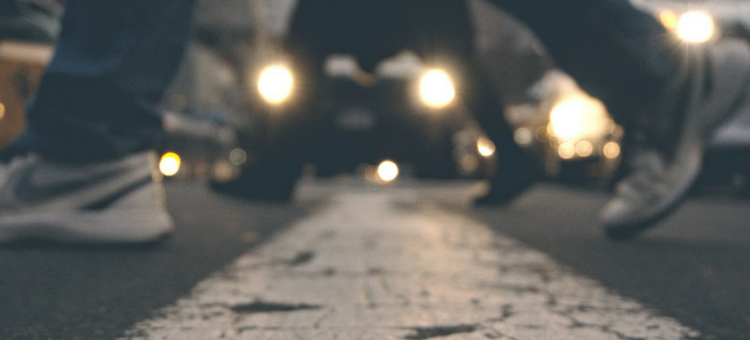 Restaurant and bar owners are often looking for ways to boost sales by increasing foot traffic. Here are a few simple ideas to get folks through the door in creative, unique and engaging ways.
Host an Event:

Hosting an event, whether it be a business function or celebrating a partnership with the local little league, is a great way gain positive recognition and drive more customers to your business.
Themed Evenings – Themed evenings are a great way to gather loyal customers. Consider hosting a trivia or karaoke night. If your audience is more family friendly, tailor your evening to entice families to bring the kids to dinner. There has been an increase in themed events in high-end restaurants.
Community Event – The best way to get noticed and increase traffic is by hosting a community or charity event. If you have a preexisting relationship with a media relations expert, take advantage of the opportunity to promote the evening. In addition, strategically create the event by tying it into a newsworthy topic.
Cooking Demonstrations – Allowing guests to sample food is a great way to encourage them to order new things. Rather than handing out free samples, host a cooking demonstration evening to foster a relationship between chefs and customers. Be sure to properly promote the event in-house, in the community and on your website and social media channels. On the day of your event, set up a portable cooking surface flanked by an array of chairs for guests to watch the "magic unfold."
Sidewalk Signs:
Signage is one of the import and effective means of communicating with current and potential customers. Sidewalk signs are a fairly inexpensive way to increase foot traffic.  They also have many benefits.
Portability – If you encounter inclement weather or you simply want to bring the sign into your establishment after hours, the sign can easily be transported.
Eye Catching – What better way to let potential customers know where you are located or what specials you may have that day? Take a creative, unique approach to attracting customers. Check out 12 funny signs placed outside of restaurant for a Monday morale booster! This restaurant took the creative sidewalk sign one step further by publicly responding to a poor Yelp! review.
Multiple Designs – You can change signs on an hourly (if you have time on your hands), daily or weekly basis. You could highlight a daily special in the morning and advertise a happy hour special at 4 p.m.
Inexpensive Advertising – Find a way to entice customers to come into your bar or restaurant by advertising specials. To get your creative juices flowing, here are some inexpensive ways to promote your restaurant.
Increase Social Media – Place a call to action on your sign driving guests to your Twitter and Facebook page. Encourage them to interact with your various social media channels. You can also promote any contest you may be running. Ask guests to post photos to your page, update their Foursquare location, or tag the restaurant on Facebook and Twitter.  In return, offer a discount or a free desert.
29 Tactics The Busiest Bars Use To Increase Sales
The ultimate guide for owners & managers.
Engage With Customers:
Thanks to power of digital communications, it is easier than ever to engage with current, loyal and potential customers.
Stay in touch – Send emails, create a customer loyalty program, or a monthly e-newsletter to keep customers in the loop on new menu items, events, promotions and exciting news. Customers appreciate your restaurant having a face to its name.
Drive Traffic to Social Media – It may seem like we are beating a dead horse when it comes to referencing social media. However, with the prevalence and effectiveness of social media channels and an exceptional cost-benefit relationship, it cannot be ignored. Find any way to drive to traffic to your restaurant on various channels. For example, the first 20 people to like this status will receive 50% of an appetizer.
Birthday Clubs – People love to feel special on their birthdays. Offer a free dinner or dessert to bring guests in on their birthday. Not only will this encourage the particular guest to dine at your restaurant, but they will also bring their family and friends. When they sign up to be a part of the club, ask for their email address to send the free dinner or dessert coupon. Once you have access to their email address, you can also send other promotions or e-newsletters.
Customer Service – Although sometimes it is overlooked, great customer service is key for diners. Sometimes a simple smile and a "come back and see us again" comment can be all you need to encourage guests to frequent your establishment.
What tactics have you employed to increase foot traffic in your bar or restaurant?