Targeted Local Business Advertising
Be seen. Be loved. Reach those who live, work, and play in your neighborhood/in your community with affordable advertising.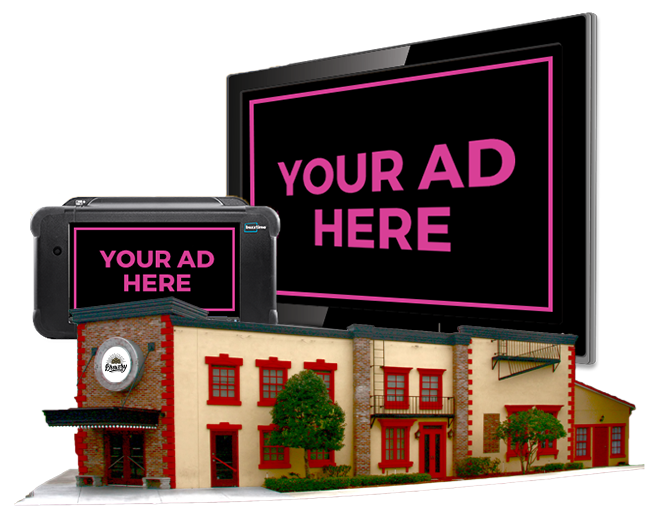 Eye-Catching, Engaging Advertising on TVs and Tablets
Discover the Buzztime Local Advertising Network
From bars to restaurants, senior centers to salons, your ad can run at any of the hundreds of venues nationwide that carry the Buzztime Network.
Players use handheld tablets and dedicated TV's to play trivia and games 7 days a week, 15 hours a day. Your 15 or 30 second commercial appears more than 60 times a day on the TVs and tablets.
With an average dwell time of 62.5 minutes, you'll reach loyal customers in venues they love. Everyone enjoys Buzztime but our "sweet spot" is 21- to 45-year-old males.
Get Started with Buzztime Advertising Today
Just a Click Away
Contact Us For More Information