October 4, 2018
Buzztime Sports Sweepstakes: $100-a-Day Giveaway!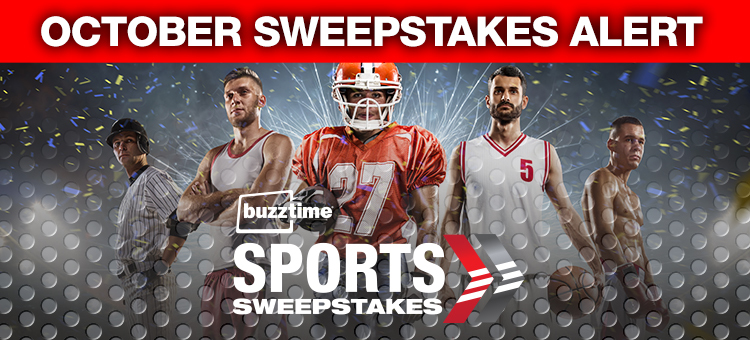 This September, Buzztime's newest game took the field. Thousands of fans tackled trivia in Buzztime Sports all month long. To get even more players into Buzztime Sports, we're kicking off an October $100-a-Day Giveaway. Yes, we're giving away $100 every day in October.
For their shot at $100, players just need to register as a Buzztime player – then get their game on in Buzztime Sports. Games run 7 days a week at 4:30 PT / 5:30 MT / 6:30 CT / 7:30 ET. Fans can test their sports smarts with trivia that covers the latest plays and stats from baseball, football, golf, tennis – and more.
Join us and make some noise about the Buzztime Sports $100-a-Day Giveaway! Use our toolkit full of graphics ready for social media and your email campaigns. Plus, see 7 ways to use this sweepstakes to attract more fans this October. It's all waiting in the toolkit…