May 14, 2015
Engaging Customers in the Smart Phone Era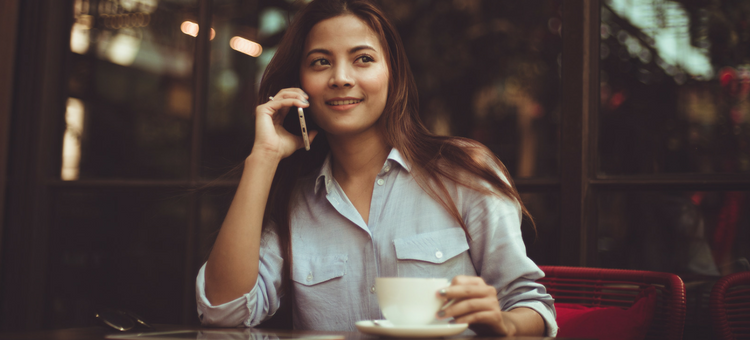 The sign of a well-run business is one that aggressively and seamlessly keeps up with the times. For bars and restaurants, many owners assume that engaging restaurant customers comes down to excellent service, atmosphere design, and churning out delicious food and drinks day after day. But, for better or for worse, this is the era of the smart phone. Even in bustling sports bars you'll see booming conversations and friend or family bonding slowly being replaced with isolation and detachment within booths and tables, as patrons stay fixated on their iPhones. You need to fully utilize all of the technology in your location to engage your patrons and enhance your brand's presence.
Try Tablets
For sports bars, family restaurants, and trivia-centric pubs, one of the most surefire ways to routinely engage present customers is a tablet interface that patrons can pick up on their way to their tables. Tablets can serve as the gateway to restaurant-wide trivia, poker, and other competitive games, while single-player arcade games provide an outlet for children and younger customers. Tablets are a terrific way to incorporate your marketing and top menu items, while also offering incentive to stay longer and interact with other patrons. In today's climate, sometimes you have to fight fire with fire, or devices with other devices.
Utilize Your Screens
Engaging restaurant customers successfully involves knowing what they want and knowing the easiest way for them to get it. With exhaustive menus, sometimes the best way to boost showcased items is to advertise specials or deals on TV screens within the restaurant in between games and activities. A sports bar, for example, should have enough screens so that each patron can clearly see the big game on one screen, play poker on another, and learn about your happy hour specials on another. Maximizing the engagement through TV involves a delicate balance of audio – too many incoming sounds will be bothersome and will turn customers off, while also eliminating the possibility of conversation. But muting all TV will sometimes inevitably lead to your brand and entertainment fading into the background.
Embrace Twitter
Few platforms are more effective in engaging restaurant customers than social media. The demographic of new customers you want to entice all have Twitter and Facebook accounts, so make the most of your social media presence. By offering specialized discounts and offers through Twitter, and mixing it up with relatable, down-to-Earth posts and jokes, you humanize your brand and entice customers with a loyalty program with just 140 characters a day. Keep up your posts and you'll see that sometimes the best advertising really is free. With social media, tablet platforms, and plenty of TV screens, you can peel your customers away from their smart phones long enough for a terrific time at your restaurant.
How to Create a Winning Customer Rewards Program
The ultimate guide for owners & managers.