Buzztime is a Game Changer:
Guests Stay and Play Longer While Spending More
Beef O'Brady's Owner Dave Nelson knew that games and entertainment brought in guests. But he wanted them to stick around longer and spend more. Buzztime games and trivia did just that by sparking social connections between players.
BEEF O'BRADY'S OF UNION, KY SUCCESS STORY - AT A GLANCE
"We definitely recommend Buzztime! The games are always being updated, so it does a great job of keeping customers interested and engaged. In fact, I recently referred another Beef O'Brady's location to this fun and useful gaming system"
Dave Nelson
Owner, Beef O'Brady's of Union, KY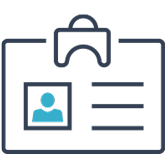 Founded in 1985, Beef O'Brady's is now a growing chain of franchisee-owned family restaurants. Known for a great selection of burgers and award-winning wings (with 12 different sauces), Beef O'Brady's of Union has also built a reputation for having the best entertainment and games in town.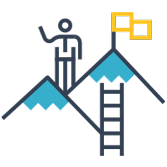 It's always game on at Beef O'Brady's. With a game room boasting everything from basketball hoops to crane machines, Dave's new goal was to offer entertainment that also appealed to adults. At the same time, he wanted games that enhanced socialization to keep guests at his venue.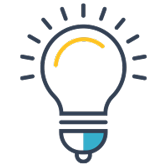 Unlike other gaming options at Beef O'Brady's, Buzztime was free for guests. So, adults and kids started playing right away. With games and trivia for players of all ages, skill levels, and interests, Dave quickly realized Buzztime was a true crowd pleaser.
Buzztime also included a digital signage package that turned Beef O'Brady's TV screens into display ads. Dave traded out and sold the ads to local businesses for extra value.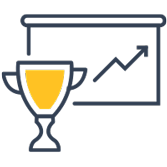 Buzztime scored big with guests at Beef O'Brady's – and with Dave. The interactive games and trivia naturally brought everyone together, especially adults. Once customers started conversations, they stayed longer and spent more.
Before Buzztime, the lively social scene was limited to the game room – now it was throughout the bar and dining area as guests picked up Buzztime Tablets upon arrival.
Now, Beef O'Brady's guests prefer Buzztime over any other gaming option. Players are social, engaged, and loyal…coming in more often for entertainment they can't get anywhere else!
TALK TO A BUZZTIME SPECIALIST
DISCOVER WHY BAR OWNERS LOVE BUZZTIME