Old Chicago Launches New Entertainment:
Buzztime Grows Customer Traffic by 10%
Live music once a week wasn't raising the volume on crowd size. So General Manager Joey Tornatore tried something new at Old Chicago in Evansville, Indiana. He brought in Buzztime and watched it "go viral": Players began inviting in their friends for the friendly competition of Buzztime.
OLD CHICAGO - EVANSVILLE SUCCESS STORY - AT A GLANCE
"Many places serve good beer, but I love the challenge of Buzztime trivia, too. Old Chicago Evansville offers both, which is why I come here up to seven nights a week."
J. Butler 
Buzztime Player at Old Chicago in Evansville, Indiana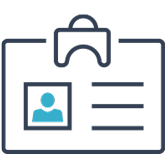 Four decades ago, the first Old Chicago Pizza & Tap Room opened in Boulder, Colorado. Today, there are over 110 franchised locations throughout the United States. Old Chicago in Evansville offers guests a great selection of craft beer paired with made-from-scratch, Chicago-style pizza and food.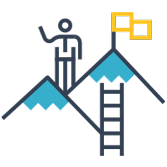 Joey believed that with the right entertainment, he could bring in more guests by adding value to their visit. After exploring his options, he selected Buzztime because the games and trivia appealed to guests of all interests and ages – including children. He set a goal of increasing overall customer traffic and repeat business.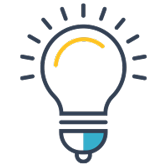 A sense of community. That's what Buzztime brought to Old Chicago. Players started inviting their friends to join them in a round of trivia or poker. Guests and staff discussed the latest Buzztime games. Buzztime naturally built bonds between players – and with the Old Chicago staff.
Joey also put Buzztime's digital signage package into play, turning his TVs into display ads for special events, competitions, and specials. The signage enhanced the community vibe by keeping everyone connected and informed.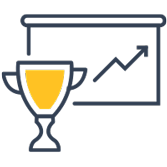 Joey credits Buzztime for building a community of regulars – many of whom come in almost daily for their fix of food, drinks, and gaming. Overall, customer traffic increased at Old Chicago by 10%. But it wasn't just an uptick in crowd size that impressed Joey. Guest satisfaction is at an all-time high – and so is guest spending.
TALK TO A BUZZTIME SPECIALIST
DISCOVER WHY SENIOR LIVING MANAGERS LOVE BUZZTIME