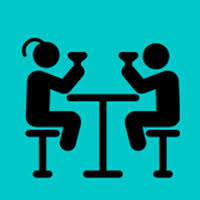 Talk to the owner of
your favorite
watering hole. When
they are ready to
hear from us, fill in
the form below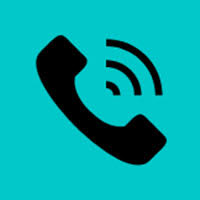 We'll Reach out
and repeat
what you said -
telling them all
about
Buzztime's
awesomeness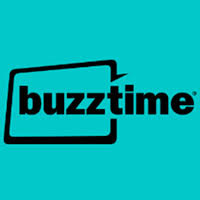 Success!
Your
favorite spot
signs up with
Buzztime!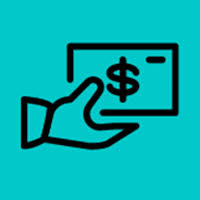 You earn a $250
bar tab so
bring all your
buddies!
Stuff Lawyers want you to read
By participating in this Program, each participant agrees to be unconditionally bound by these Terms and Conditions, including all decisions and interpretations of Buzztime which shall be final and binding in all respects.
Eligible Participants: The Buzztime Bar Buddy bar tab Referral Fee Program ("Program") is open

to:

All current legal residents of the 50 United States or

Canada;

Who are 21 years of age or older at all relevant times of

participation.

Employees and directors of EGames.com Holdings, LLC. (collectively, "Buzztime"), affiliates, subsidiaries, advertisers/sponsors, advertising agencies,

and
their immediate families and/or those living in the same household are not eligible to participate in the Program.
Program is void where prohibited by law. All applicable federal, state and local laws and regulations apply.
Businesses/Locations Eligible to be referred: Participants may refer only the following under the Program:
A bar or restaurant with at least 1 TV available for customer viewing at the relevant location(s)

Location not currently paying for or using

Buzztime
Lead Requirements: To qualify for a referral fee, Participants must

have:
Submitted new contact/business and other requested information; i.e. lead must not already be an active lead, prospect, or customer within Buzztime's CRM system (NetSuite).

Spoken personally with the business/location manager or owner, decision maker about Buzztime and confirmed s/he is interested in talking to a Buzztime

salesperson;

Submitted contact and all other required information about the location, the conversation(s) and the individual(s)to be contacted and have filled in all the required information on the web form;

and

Been the first Participant to submit that business/location following personal

contact.
Each such lead submitted by an eligible Participant that meets these and all other Program requirements is a "Qualified Lead." Qualified Leads may be subject to verification by Buzztime.
General Requirements & Practices: Participants in the

Program:
Must not quote pricing to prospective locations nor give ranges on pricing, nor imply any specials or discounts exist or are

available.

Must not set specific installation expectations, e.g., cost, timing or

scope.

Must not set specific follow-up expectations from Buzztime sales professionals,

e.g. timing, methods or

content.

Must not use mass-marketing, spam, bulk mail, telephone banking or similar practices in connection with prospects or

leads.
• Must stop communicating with a prospective location about the sales process after submitting the lead to Buzztime.
Referral Fee

Payment:
Qualified referrals earn a fee in the amount of $250.00 in credit to the business referred.
Fees are earned when the customer's signed agreement has been received.

Fees will be received within 15 days following receipt of the customer's signed agreement.

Credit received in the form of a gift card or house credit at the referred location. Cash-out via Visa gift card will be disbursed in the event that an on-site credit cannot be secured.
Disqualification of Leads or Participants: Buzztime reserves the right to disqualify Participants and/or specific leads at any time for any reason immediately upon notice to a last address (whether electronic or other) provided by such Participant. Buzztime shall pay disqualified Participants for any referral fees actually earned and due prior to such notice and the disqualifying event(s) if applicable. Disqualifying conduct includes, but is not limited

to:
Misrepresenting or overstating what Buzztime's service includes, or otherwise misleading anyone with respect to the Program or

Buzztime.

Quoting prices to prospective

businesses/locations/customers.

Misrepresenting yourself as a "partner," "employee," "sales rep.", "contractor" of Buzztime, or the like, in any

way.

Repetitious or aggressive/annoying contact with prospective businesses/locations/ customers, including any contact regarding Buzztime after being asked to stop by Buzztime or the

customer.

Aggressive/annoying contact with Buzztime employees or subcontractors, including any contact after being asked to stop by

Buzztime.

Business/location/customer

complaint(s).

Use of Buzztime's logos and

trademarks.

Falsification or misrepresentation of any Program-related information provided to Buzztime.

Repeatedly submitting leads that do not meet the Qualified Lead

criteria.

Illegal, dishonest or disruptive conduct of any

kind.

Any non-compliance with these Terms &

Conditions
Referral fee & Participant Verification & Conditions: As a condition of receiving any referral fee, Participants may be required to: (a) verify their eligibility by providing Buzztime with valid government- issued photo identification showing name and address (b) sign and return an affidavit of eligibility or equivalent document and (c) sign and return other legal documents, including tax forms (e.g. form W-9 and Canadian equivalents), and a full and unconditional liability release supplied by Buzztime, which, among other provisions, releases Buzztime and its subsidiaries, directors, agents, agencies, affiliates, franchisees, promoters, officers, directors, employees and related persons from any and all liability related to the

Program.
General: By participating in the Program, Participants agree to be bound by these Terms and Conditions, and by the decisions of Buzztime which are final and without recourse. Buzztime is not responsible for, and Participants release, waive and will defend and hold harmless Buzztime from, any claim, action, loss, injury, or damage to person or property due in whole or in part directly or indirectly to their participation in the Program, or their violation of these rules or the

law.
Participants agree they are not employees, representatives or agents of Buzztime for any purpose, and are not eligible to receive any benefits of Buzztime.
All federal, state, provincial and local taxes are the responsibility of the Participants. Buzztime is not responsible for lost, interrupted or unavailable network connections, miscommunications, failed telephone or computer transmissions, or technical failure, jumbled, scrambled or misdirected transmissions or other errors of any kind whether human, mechanical or electronic. Attempts, as solely determined by Buzztime, to abuse, cheat, circumvent, manipulate data or Program information will result in Participant disqualification. Buzztime reserves the unconditional right, in its sole discretion, to suspend, modify or terminate the Program and/or these Terms and Conditions with or without reason without prior notice. Buzztime may disqualify, in its sole discretion, any individual who tampers with the Program or otherwise fails to comply with any aspect of the Program or the Terms & Conditions, without prior notice.
Disputes/Choice Of Law: Except where prohibited by law, you as Participant agree that: (1) any and all claims, disputes and causes of action relating directly or indirectly, to the Program, shall be resolved individually, without resort to any sort of class action and exclusively by arbitration or alternative dispute resolution as selected by Buzztime, to take place exclusively in San Diego County; (2) any and all claims, judgments and awards shall be limited to actual out of pocket costs incurred and shall

not
include attorneys' fees; and (3) in no event will a Participant be entitled to obtain additional awards beyond out of pocket costs and Participants hereby waive all rights to claim non-economic, punitive, indirect, incidental and consequential damages and hereby waive any and all rights to have damages or awards multiplied or otherwise increased. Except where prohibited, all issues and questions regarding the Program and interpretation and validity of these Terms and Conditions and the decisions of Buzztime and its agents in connection with the Program shall be governed by the laws of the State of California without regard for conflict of laws doctrine. Should any term or any other rule or condition of the Program be determined to be void, unenforceable or contrary to applicable law, such term or condition shall, but only to the extent necessary to bring the term within the requirements of the law, be deemed to be severed from the other terms and conditions which shall remain in full force and effect. Participants agree that any legal action arising in connection with the Program, whether in tort, contract or otherwise shall be heard exclusively in the courts of San Diego County, California.
Buzztime, Playmaker and PlayersPlus are trademarks or registered trademarks of EGames.com Holdings, LLC. You are not granted the right to use any of Buzztime's trademarks.