BOOST YOUR BUSINESS WITH BUZZTIME TRIVIA
Reach new levels of guest satisfaction and profitability – powered by Buzztime.
How Buzztime enhances your business
Exciting games, trivia, and events on Buzztime Tablets & Mobile Devices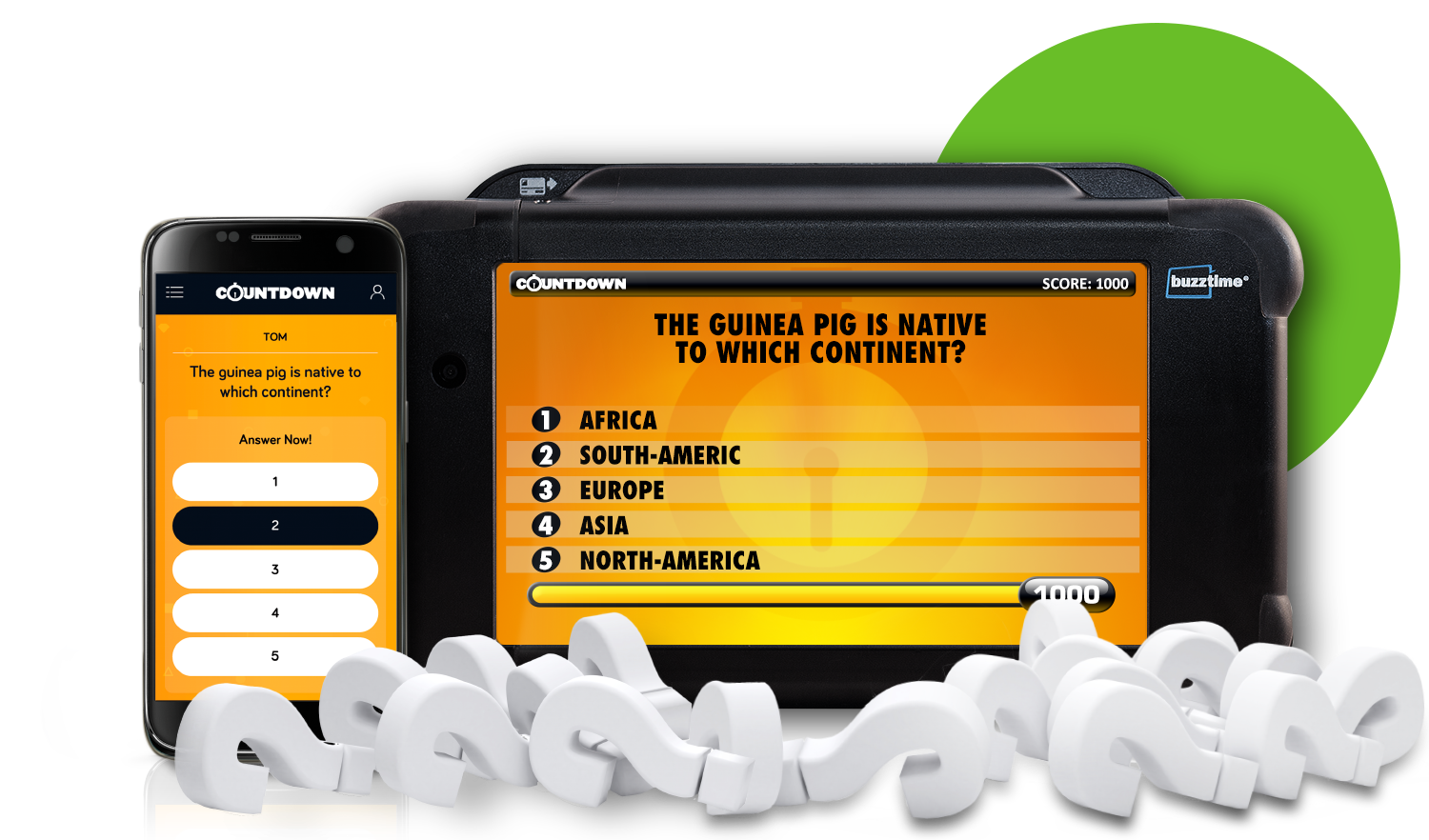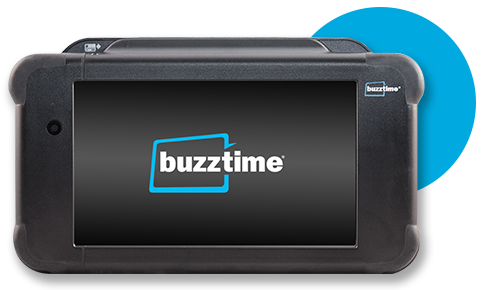 Wireless Buzztime tablets are durable and easy to grip. A responsive touchscreen immerses players in the gaming experience. Screens can be customized with your promotional messaging.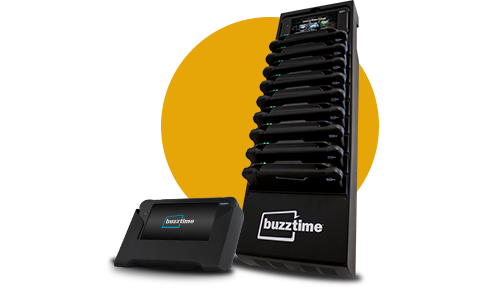 The sleek storage racks double as a charging stations for Buzztime tablets. Customers can easily grab a tablet from the rack and start playing.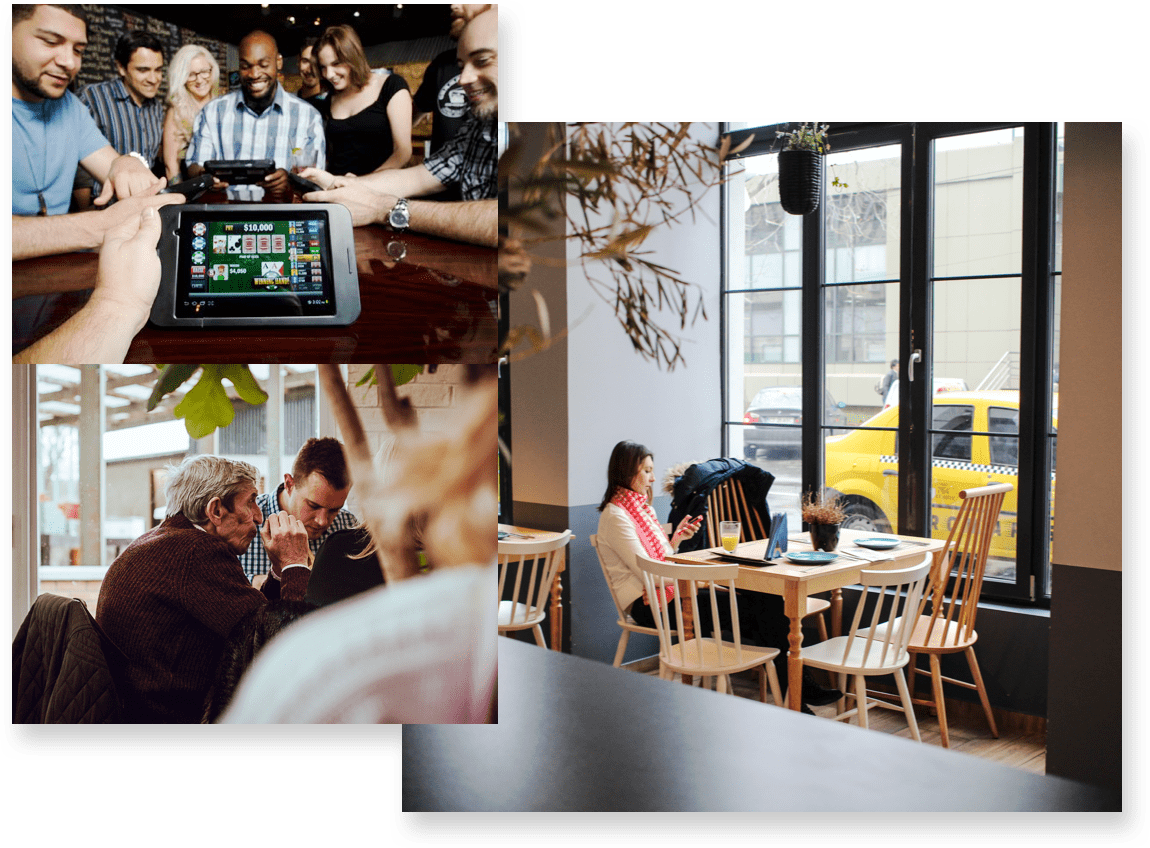 HUNDREDS OF BUZZTIME LOCATIONS ACROSS NORTH AMERICA
Over 10 million registered players visit Buzztime locations to play their favorite games on tabletop tablets.
POWERING SUCCESS FOR BUSINESSES LIKE YOURS
"Installing Buzztime Trivia and Texas Hold'Em was one of the best decisions we at Hazelwoods have ever made! People come from all over the area each and every day to plug in and play. "
James Swann
General Manager
"We have utilized Buzztime to produce great looking advertisements... Allowing guests to advertise their businesses on our big screen TV's, bringing in enough money to pay for the system and then some."
GET STARTED WITH BUZZTIME
LEARN MORE ABOUT THE PLATFORM