November 13, 2013
Host a Beer Tasting Event to Increase Business at Your Bar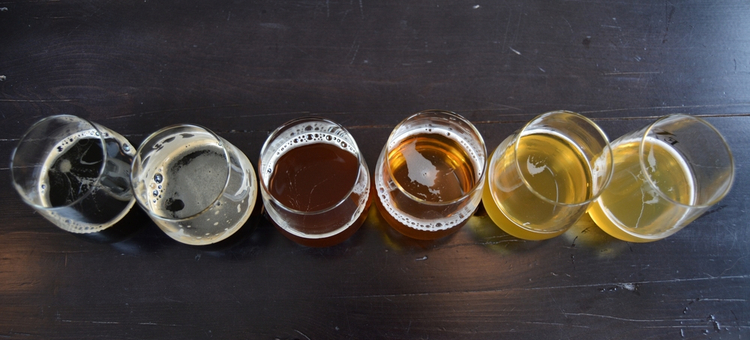 Beer is the new wine—at least, when it comes to tasting events.
You're probably familiar with wine tasting events and the crowds they can bring in. Did you know you can host the same kind of event with beer? Beer tastings can excite crowds of people and convince them to try new beers. Most importantly, they can increase your bar's business! Not only are you hosting a fun event that will bring in customers for the evening, but you're hopefully introducing customers to new beers they'd love to come back and order again. Here are some things to keep in mind if you're planning your own beer tasting.
Make sure you have smart employees.
Your servers/bartenders have to know what they're doing if you want your beer tasting to be successful. It's important that they be great at communicating with customers and understanding what to recommend. If there are a variety of beers available to taste, your customers might not know where to start or what to expect. Your employees should be able to explain each beer thoroughly and make recommendations based on the customers' tastes. For example, if a customer doesn't know much about beer, starting out with something truly off the wall isn't a great idea. Likewise, if a customer has specific tastes, a great bartender should be able to suggest something slightly out of his/her comfort zone that will still be enjoyable.
Your atmosphere is important!
You want to make sure your customers have a great time and enjoy the beers they try, so evaluate your atmosphere. It can make a huge difference in how your customers feel about their drinks—and whether or not they come back later to order them off your menu. Make sure your lighting makes your offerings look appetizing. And, even though a loud and lively bar is typically a good thing, when it comes to tastings it's often better to have a more low-key environment. Customers can more easily focus on new tastes when they're not being distracted.
The Supreme Guide to Throwing Live Events at Your Bar
The ultimate guide for owners & managers.
Try out themes.
Themes are a great way to organize your beer tastings. With the holidays right around the corner, try serving a variety of seasonal beers and calling the night The 12 Beers of Christmas. Or, if your favorite local brewery has several different offerings, host a night where customers can try all of them.
Host special events.
Singles nights, birthday celebrations, bachelor or bachelorette parties, office parties…any special event is an opportunity for a beer tasting! Advertise your beer tastings and let customers know that they're available for any occasion.
Use customers as guinea pigs.
Are you thinking of offering new beers in your restaurant? Let your customers choose their favorites with a beer tasting! Offer all of your potential choices and have customers pick the ones they like the most. This will help your customers feel more involved in your restaurant—and it will ensure that you're offering beers your customers will buy.
Food and beer pairings.
You know that wine and cheese go together, but what goes with each beer you offer? Try pairing your beers with complementary foods for a night that will introduce customers to new drinks and fill their stomachs.
By keeping these ideas in mind, you can create a beer tasting event that will bring customers in for a fun evening and entice them back to your bar again and again.