March 8, 2013
10 Crazy and Unique Restaurant & Bar Themes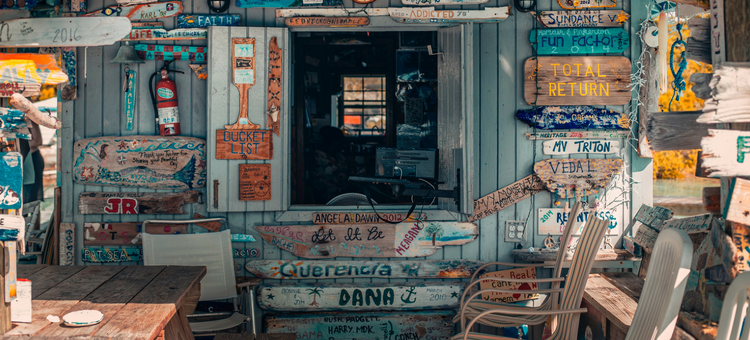 Every good restaurant has a hook that brings people in and keeps them coming back. For some, it's exotic food. For others, it's a unique variety of cocktails. These ten restaurants truly stand out and provide an overall experience unlike any other…
1. Barbie Cafe
Barbie has her dream man, her dream home and a successful career, so why not try her luck as a restauranteer? The world's first Barbie restaurant opened in Taiwan in January 2013. The restaurant, in true Barbie fashion, is adorned in all pink, featuring chairs dressed in tutus and waitresses wearing tiaras. Guests of Barbie Cafe can order pink cocktails, a variety of both eastern and western inspired entrees and pink macaroons for dessert.
2. Safe House
This Milwaukee bar and restaurant is a "Safe House" for spies on the run. The building is inconspicuous, marked only as "International Exports Ltd," so the location of the hiding place isn't compromised. In order to gain access, you must know the password. Without the password, the security at the door will give customers missions to complete in order to enter. Beware, though, as other spies seeking refuge can see the (often embarrassing) missions carried out on monitors inside the bar.
3. Dinner in the Sky
Essentially, Dinner in the Sky is a restaurant that guests can rent to serve dinner at 40 to 50 miles above ground. Dinner in the Sky, available all over the world, will provide up to five chefs to prepare a meal for up to 22 guests. If customers can get past any fear of heights, Dinner in the Sky provides a great view!
4. Opaque
"Dining in the dark," which has been featured in shows like The League, is more than just a TV trend. Opaque aims to create a sensual dining experience by taking away the sense of sight and enhancing the remaining senses. Customers begin the experience by placing orders in a lit room and are then led into a completely dark dining room to enjoy their meal.
5. Bed
With locations in Miami and New York, this trendy restaurant seats customers in beds in lieu of traditional tables. The beds, complete with 400 thread count sheets, can accomodate couples for a romantic dining experience, as well as small groups for a platonic soiree. According to New York Magazine, pillow fights are encouraged.
6. JBJ Soul Kitchen
Soul Kitchen, Jon Bon Jovi's community restaurant in Red Bank, New Jersey, is unique in that there are no set prices; all are welcome to make a donation or volunteer to pay for their meal. Soul Kitchen aims to eliminate hunger and foster community. When guests come in to eat, they are seated with other guests to create a sense of community.
7. Doggy Style Deli
We recently shared the value of becoming a pet-friendly restaurant, but Doggy Style Deli has a different approach. The Alberta, Canada deli serves specials like German Shepherd's pie and cheesy Chihuahua pizza, which are only available for four-legged friends. Doggy Style also offers birthday parties for pooches and all of their pals. Humans are welcome to join their dogs but must bring their own treats, as "people food" is not served.
8. Heart Attack Grill
A popular tourist destination in Las Vegas, Heart Attack Grill capitalizes on America's obesity issue. The hospital-themed restaurant's specialty is "bypass" burgers, available as single, double, triple and quadruple. Customers weighing in at more than 350 pounds eat for free. Anyone able to finish a triple or quadruple bypass gets pushed to their cars by waitresses dressed as nurses.
9. Zombie Burger
Zombie Burger was created to reflect creator/chef George Formaro's love of horror films. While the burger joint, located in Des Moines, Iowa, doesn't serve up freshly cooked brains, the atmosphere does remind customers of an episode of The Walking Dead.
10. Exchange Bar & Grill
Exchange Bar & Grill is based on the New York stock exchange. The prices of drinks fluctuate based on supply and demand. By watching and waiting, customers can buy their favorite drinks for a steal. Occasionally, the market crashes, and all drinks are available for record lows.
While it is important to set your bar or restaurant apart from others, do these experiences take it too far? Are there any off-the-wall bar or restaurants you have visited that should be added to the list?
26 Bar Promotions That Work
The ultimate guide for owners & managers.