February 11, 2013
5 Ways to Increase Beer Sales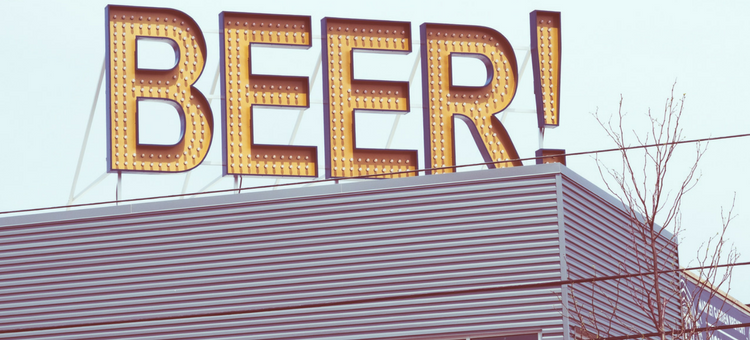 Restaurant and bar owners alike are cognizant of the cost and revenue relationship. The goal is to increase revenue through sales and reduce costs by enforcing efficiency and quality.
Here are 5 ways to increase beer sales in your bar or restaurant:
Serve Properly

 
The delivery and packaging of your beer is essential in satisfying customers. First and foremost, the beverage must be served at the correct temperature.
Be sure your staff is trained in utilizing the proper glass for each type of beverage. Beer connoisseurs will most certainly notice the incorrect usage of glassware and think twice about your legitimacy and professionalism. This probably goes without saying, but please make sure glasses are clean and pristine.
Pour beverages in a way that eliminates excess waste or foam. This will save you money and please your guests.
Display Beers on Tap
Have your branded beer taps on display. Presumably your customers notice your selection of beer on tap within your establishment, but why not strategically place more signage across the bar to promote your beer?
An easy and affordable way to implement this suggestion would be by placing a chalkboard above the bar to draw attention to your fine selection of beers.
Posters or menus that list beers on tap can be housed at each table and also displayed in restrooms or other high-traffic points of your establishment.
Cross Promote Beer and Food

 
Match your food menus with beers and cider. For example, a special on a particular food item on the menu can be matched with a beer or cider. You staff should always mention the pairing if a patron orders this meal.
Conversely, to increase a guest's bill, promote appetizers at a discounted rate. If you happen to have in-venue digital signage above your bar, showcase delicious menu items with beautiful pictures.
Encourage engagement with customers by allowing them to share their favorite pairings of food and beer. Ask them to submit their suggestion and promise to promote the winning combination.
Advertise, Advertise, Advertise

 
There are multiple channels to employ when advertising your products and establishment. In-house posters, Facebook, Twitter, and chalkboards outside of your bar to bring in foot traffic are a few simple techniques to consider.
Promote beer on Facebook, Twitter, and Foursquare. Upload photographs to raise awareness of the beers your bar has to offer and perhaps invite customers to a beer tasting event where they can try different selections for a packaged price.
Consider sponsoring a local adult volleyball, soccer or softball team. Market yourself as the place to go after a match or game and provide discounts on drinks for the players.
For more inspiration, check out some of the best beer social media campaigns. 

Weekly/Monthly Specials
Run a beer of the week/month special. Promotions such as these show customer appreciation while increasing sales as well.  By asking your customers what they would like to see next, you make them feel valued and important.
To incite engagement with your audience, consider a two-part strategy to advertise this special. Implement a contest, where customers can vote on their favorite beer on both social media outlets and in-house. This will excite both loyal customers in-house and potential customers that witness the hype on various social media platforms.
Provide an incentive to the winner by honoring the particular beer winner for a weekly special. Perhaps even showcase case a photo with the winner holding his or her beer to show all patrons and build excitement for the next weekly or monthly special.
29 Tactics The Busiest Bars Use To Increase Sales
The ultimate guide for owners & managers.