May 19, 2013
5 Ways to Boost Business on Cinco de Mayo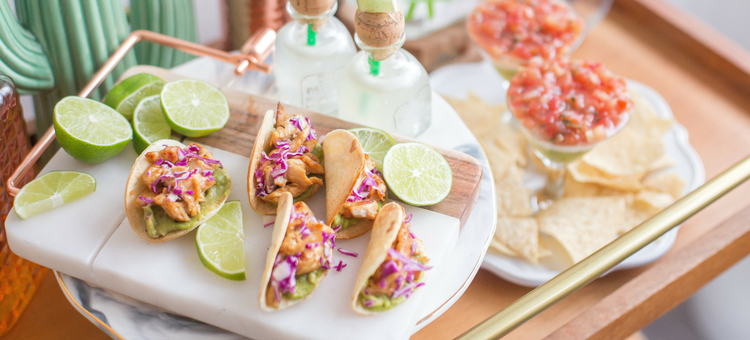 You know what's better than celebrating Cinco de Mayo? Celebrating it on the weekend! The party gods have smiled on us this year, allowing our favorite dia de la fiesta to fall on a Sunday… this Sunday… so let's get this party started! You don't have to be a Mexican restaurant to offer something special to your guests for Cinco de Mayo, so grab those sombreros, mix the margaritas and check out our five favorite ways to rock the 5th of May!
1. Cinco De Drinko
Nothing says "Let's Celebrate!" like awesome drink specials. Who wouldn't love a $5 Top Shelf Margarita, a $5 Beer and Tequila Shot Combo, or a $5 "You Call It" Promotion? Cinco de Mayo is a great opportunity to challenge your guests to try something other than their usual beer or mixed drink, so encourage your staff to get creative and wow your customers with a signature beverage they can't resist!
2. Preview de Mayo
Start the party early by celebrating "Cinco de Mayo Eve". Your Saturday night crowd will enjoy the opportunity to celebrate with exclusive drink and appetizer specials. Encourage your staff to invite them back for Sunday's big event, and make it an offer they can't refuse by passing out 25% off coupons redeemable on Cinco de Mayo only. (Psst: The promise of a signature Bloody Mary could be enough to get those night owls in for some celebratory hair of the dog, so be sure to whip up something spicy to get them excited!)
3. Fiesta! Fiesta! Fiesta!
Host a party on your patio or in your bar that offers guests an all-you-can-eat taco or nacho bar and bottomless Margaritas from 2-5 pm for a flat price.  Create a festive atmosphere with giveaways and games, including a trivia contest! Want to really make things exciting? Host a taco-eating contest, or hot sauce challenge. Your guests will enjoy rooting each other on and are sure to bring friends along for the party!
4. Tequila or Margarita Tasting
Anyone can host a beer or wine tasting… tequila on the other hand, well, now we're talking! Host an exclusive tequila tasting where guests can come in, try something new, and learn a thing or two about our favorite Margarita ingredient.  Make an event out of it by offering light appetizers and an opportunity to talk to the pros, your bartenders, about all things tequila!  Want to kick it up a notch? Ask your liquor rep to partner with you, giving you access to more knowledge, more promotional  materials, and more fun!
5. Reward Your Amigos
No matter what you plan for Sunday, be sure to hype your celebration on your Facebook and Twitter pages – and anywhere else you can! Don't forget to offer fans an exclusive deal for joining the party (and encourage them to Share! Share! Share!).  By simply tweeting out a code word that can be mentioned for 15% off, or offering a free drink for Facebook check-ins, you're rewarding the people who make your business a success. Plus, you're giving them a great incentive to pop in and join you for the fun!
Regardless of what kind of celebration you plan to host, remember that the goal is to have fun! What other ideas do you have for the perfect Cinco de Mayo celebration? Chime in and share your thoughts… we'd love to hear them!
50 Best Bar Promotions
The ultimate guide for owners & managers.