June 11, 2014
8 Ways to Get More Bar Business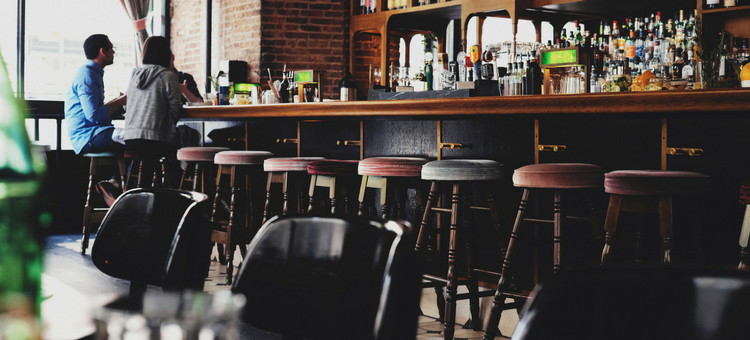 Whether your bar business is thriving or just getting by, there's one thing every bar business has in common, the constant need for more customers. If you are looking for new ways to bring more business to your bar, especially during slow times, here are eight ideas you can put into action now.
1. Regular specials:
Everyone loves a great deal! Offer regular specials that will appeal to your customers and give them every reason to head to your bar instead of another one down the street. Theming specials around timely holidays or seasonal activities is always a great approach, such as 2-for-1 drink specials around football season or 50% off signature drinks during the summer months.
2. Loyalty programs:
Your best bar business is from your loyal customers. Give them reasons to return to your bar more frequently by offering a loyalty rewards program. For every dollar they spend at your bar, they'll earn valuable rewards toward future purchases. Online loyalty cards make managing loyalty programs easy, such as Upserve, PunchTab and Belly, to name a few.
3. Live events:
Giving your guests plenty of reasons to stay entertained in your bar longer is the key to keeping customers coming through your doors. Bring in live music, or perhaps, host live trivia games to get your customers' competitive spirits going. Leverage the Buzztime platform to give your guests on-demand access to music, popular TV, trivia and arcade games in your bar from our proprietary tablets or their own mobile devices.
4. Festive cocktails:
Make your signature drinks a draw for your guests throughout the seasons and during special holidays. Experiment with fun ingredients, names and drink presentations to wow them with your festive creations. Eggnog martini during Christmas, anyone? Or, check out these fun summer drink ideas.
50 Best Bar Promotions
The ultimate guide for owners & managers.
5. Brand ambassadorship:
What better way to introduce new customers to your bar than through your loyal patrons. Give these brand ambassadors more reasons and ways to share the news about your bar to their own friends and social networks by offering them incentives for doing so, such as "earn a free drink during your next visit when you invite 20 of your friends to like our Facebook page."
6. Cause-driven marketing:
Get your customers behind a great cause by using your bar as a catalyst for raising money and support toward a worthy cause-driven organization. Offer your bar as a place to host fundraising events or create special promotions around fundraising efforts. For example, "for every drink purchase, we'll donate an extra $.25 to Feed the Children."
7. Guest bartenders:
Invite either local celebrities or a guest bartender in the neighborhood to tend bar for a night.  This is a great way to get their friends and followers into your bar to see their star bartender in action while enjoying a fun night.
8. Theme nights:
Why make your guests wait for Halloween to get dressed up in costume? Host theme nights and ask your customers to get decked out for the occasion. For instance, invite guests into your bar for 80s night to enjoy 80s music from a popular DJ and ask them to come in costume, themed for the occasion.
What does your bar do to draw in more customers? Please chime in using the comment box below.