September 23, 2014
How to Generate Traffic for Upcoming Holiday Seasons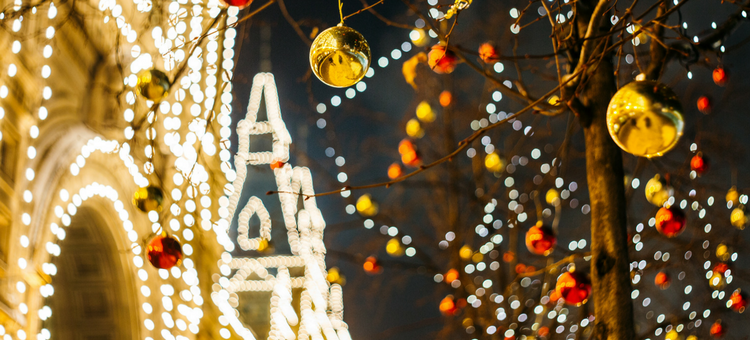 It may seem like fall has just begun, but the holidays are rapidly approaching! And the holidays mean more customers dining out for family dinners, office parties, and festive celebrations. What can you do to make sure your restaurant is ready for the holidays? Keep reading to find out!
Focus on holiday flavors.
When the temperatures drop, customers crave traditional holiday flavors. Try incorporating pumpkin, cranberry, cinnamon, and gingerbread into your meals and cocktails.
Accommodate large parties.
94% of holiday customers state that their parties consist of up to 5 other guests! Do you have the capability to handle larger parties? While tables for two are always needed, they may be less essential during the busy holiday season, so be sure you have the seating to accommodate large groups. Restaurants with separate rooms for parties are also popular during the holidays!
Offer prix fixe menus.
The convenience of prix fixe menus is perfect for large groups. From big families to office parties, customers will appreciate the simplicity of a smaller, easy-to-order-from menu.
Don't forget about Black Friday!
Wouldn't you like to lure some hungry shoppers into your restaurant? Try offering special Black Friday deals for lunch or breakfast. For example, restaurant chain Red Lobster offered a free lobster tail with the purchase of any dinner entree last year on Black Friday. But remember that many customers are going shopping very early (perhaps even the night before). You may want to consider opening up earlier than usual and offering a special Black Friday breakfast for early birds.
Accept reservations.
Not all restaurants allow reservations, and this can be a deal breaker for people trying to plan important holiday dinners. Customers need to be sure that there will be enough room for their large party, and they may not have the time in their busy holiday schedules to wait for a table. If you don't normally take reservations, you might want to consider relaxing that policy over the holiday season.
Offer take-home meals.
Not everyone is blessed with the culinary skills to make an awesome Thanksgiving dinner. Instead, some people would rather order dinner. Your restaurant can score some extra business by offering Thanksgiving, Christmas Eve, or Christmas Day meals that customers can order ahead.
Get decadent.
Not many people start (or stick to) diets during the holiday season. Instead, it's a time that many customers don't feel bad about indulging! Push your richer, higher-calorie dishes and desserts.
Promote early.
Many offices plan their Christmas lunches or dinners way ahead of time, so be sure workplaces in your area know about your banquet rooms or catering options. Send out fliers, post on social media, or even send an employee out to nearby offices to explain what your restaurant has to offer.
Is your restaurant ready for the holidays? Follow these tips to make sure you increase traffic and handle the crowds!
50 Best Bar Promotions
The ultimate guide for owners & managers.