November 1, 2013
The Importance of Brand Consistency for Your Bar or Restaurant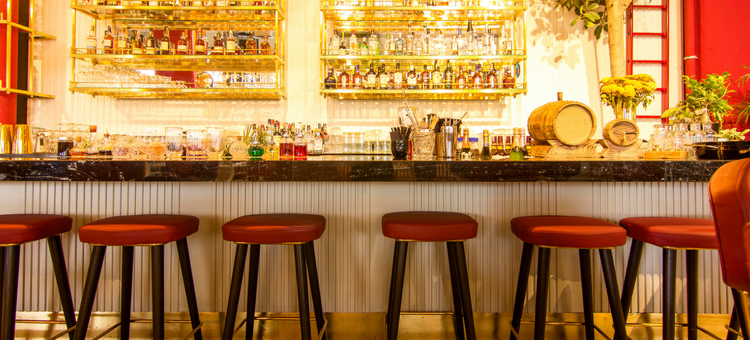 You might think that branding your bar or restaurant isn't all that significant. Your food and drinks are much more important to customers, right? Well, kind of. Although serving a quality product is obviously necessary, your branding can make a bigger difference than you think! Here's why brand consistency is so important for your bar or restaurant.
You have opportunities to brand yourself constantly in many different arenas. Every time a customer walks into your bar or restaurant, sees one of your advertisements, or checks out your Facebook page, you're branding yourself. What happens if your customer sees something different in every area? What if, for example, your restaurant seems family-friendly, while your Facebook page uses profanity? Or what if your restaurant is loud and fun, while your advertisements are boring and stuffy? Do you think inconsistency like this will help your business?
No way! A lack of brand consistency can turn customers off and stop them from coming back. Customers like to be able to trust you to deliver a consistent experience. In other words, they want to know what to expect! Your food isn't the only thing you provide your customers…you also give them an experience. This means that your branding has to extend to every single aspect of your bar or restaurant, from the persona of your servers to the logo on your napkins.
5 Step Marketing Budget Planner
The ultimate guide for owners & managers.
Think about everything that makes up the experience in your bar or restaurant. Does the music you play fit your brand? What about every item on your menu? Your servers' uniforms? The décor on your walls, the drinks you serve at the bar, the copy in your ads, and the way you interact with customers online? And don't forget about the actual name of your restaurant.
Why is it all so important? Because "brand" isn't just a meaningless buzzword; it represents the connection your customers have to your bar or restaurant. Your brand is what helps you develop relationships with customers. Without a brand, you're just another bar or restaurant.
A brand helps you differentiate yourself from your competition, makes you stand out in your community, and makes you recognizable to customers. You want customers to know who you are as soon as they step into your bar or restaurant (or see an advertisement, or check out your Facebook page), and you don't want to do anything to confuse them while they're there.  Make sure your brand is consistent throughout your bar or restaurant and you'll be able to provide customers with the quality experience they've come to expect from you.