December 5, 2013
How to Plan an Amazing New Years Party at your Bar or Restaurant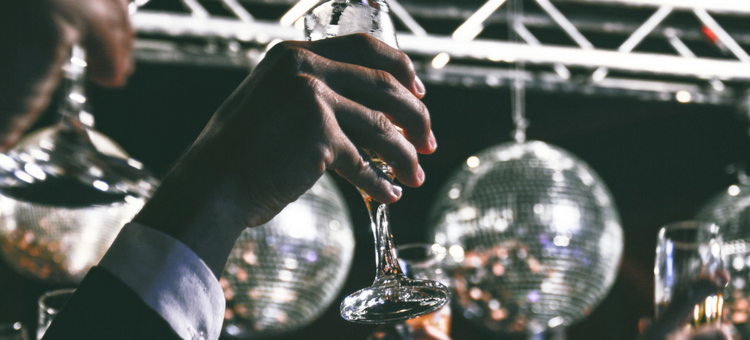 With so many other holidays coming up first, New Year's Eve might seem far away. But in terms of party planning, it's right around the corner. If you want your bar or restaurant to have the most popular party in town, you'll need to start planning! Check out these tips on how to plan an amazing New Year's Eve party at your bar or restaurant.
1. Start planning yesterday.
People tend to make their New Year's Eve plans well in advance, so you need to have everything figured out early. Make your plans well ahead of New Year's Eve so that you'll have time to book everything you need. If you're hiring a DJ or entertainer, make sure you grab them fast!
2. Promote it.
You want to make sure everyone knows that you're planning the best party in town, so be sure to promote it everywhere you can. Your social media accounts, inside your bar or restaurant, your website, radio ads, and even old-school fliers are all great ways to get the word out. Start your promotions early and be sure to mention what makes your party unique.
3. Make it special.
Remember, this isn't just another night out on the town. New Year's Eve only comes once a year, and your customers have big expectations. Make sure you give them a special night by doing something out of the ordinary. We're not saying you need to drop a giant ball at midnight like they do in Times Square, but think big.
4. Get your staff ready.
Be sure you have enough staff on hand to handle New Year's Eve. You may need to hire more people ahead of the holiday rush. Once you know that you have enough staff, make sure that everyone knows what they need to do on New Year's Eve. Explain everything to your staff ahead of time and then go over everything again on the day of the party. Everyone should know what their role is.
How to Run a Promotion for Maximum ROI
The ultimate guide for owners & managers.
5. Have a schedule.
A lot of planning goes into a New Year's Eve party, so it's good to know exactly what will be happening. What time is your entertainment showing up? What about any deliveries? Do you need to have food ready or prepped ahead of time? When will your doors open? Make sure you know the answers to all of these questions.
6. Be ready early.
New Year's Eve is different than a typical night out. Since the party quickly winds down after the big moment at midnight, people tend to arrive earlier. In your preparations, make sure that you're ready for an early crowd.
7. Plan how you'll get guests to stay late.
Guests don't just show up earlier…they tend to leave earlier, too! If you don't want your guests to rush out right after the stroke of midnight, think of what you can do to entice them to stay later. Will your entertainment keep going post-midnight? Do you have any drink specials to offer?
Don't put off planning your New Year's Eve party. By following these tips, you can be sure to plan a great party that will keep your guests coming back in 2014.