May 23, 2013
Restaurant Sustainability: 11 Ways to Limit Your Environmental Footprint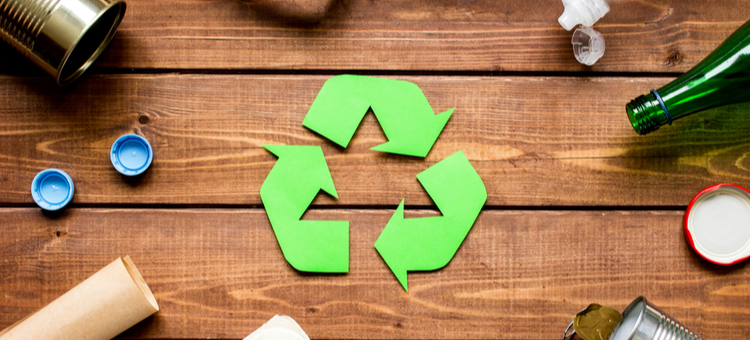 Sustainability. According to the National Restaurant Association (NRA), this factor ranks as one of the highest on diners' lists when it comes to choosing a place to eat. And now, more than ever, it's important for businesses large and small to get in on the green movement. During tough times of climate change and economic hardship, being eco-conscious is no longer just a trend, but necessary in limiting your restaurant's environmental footprint and excess spending. Thankfully there are now more than just a handful of ways that restaurants and bars can be more sustainable in order to join the crusade to save the planet — and a whole lot of green.
Follow our top 11 eco-friendly tips to improve your restaurant's cash flow, customer base and commitment to a more sustainable, profitable business.
Reduce Restroom Waste
As a restaurant owner, you know that routine bathroom cleanliness checks are a big part of keeping your customers satisfied and comfortable. Restroom waste maintenance, however, is usually an afterthought. What you may not know is that you can prevent landfill waste by opting for an ongoing restroom maintenance program in order to keep surface areas clean from extra build-up which will extend the life of your dispensers and fixtures. Reduce more waste by limiting the amount of products your diners use with an install of metered air fresheners, soap and towel dispensers.
Be Strategic About Sourcing & Shipping
Shipping items to your restaurant can be quite taxing on your budget as well as the planet. A great way to cut down on cost, shipping, energy and paper waste is to streamline your vendors to the absolute minimum. Once you do this, kindly request that vendors ship items with lesser amounts of packaging. You should also be sure that they forgo all materials that aren't biodegradable, such as styrofoam. When you communicate eco-consciousness to your purveyors, they may also be able to inform you of other ways they can help reduce your restaurant's environmental impact when it comes to purchasing and shipping.
Green Your Cleaning Routine
Fact: conventional cleaning products can wreak havoc on the environment. How? Because most of these cleaners contain industrial chemicals that don't break down, resulting in polluted air and water. So why not trade those non-biodegradable cleaners for eco-safe cleaning products? When you can help it, opt for using products that contain Design for the Environmental (DfE) or Green Seal certified cleaning chemicals. Reduce your environmental impact even more by going for a chemical top-off service that's free of unwanted packaging.
Go Local & Grow Your Own
When it's possible, support your local economy and farmers. There's a reason why buying local is one of the biggest food trends in America. Aside from reducing transportation waste and cost, locally-grown foods are typically better for the environment because small farms use less energy than the larger, factory farms. Plus, many local farmers grow organic produce and leave hormones alone when it comes to livestock. A big bonus is that when you buy local, you're supporting your city's economy and providing food to your diners that's fresher, tastier and more affordable. Another great way to go green is to grow your own produce and herbs right on your restaurant's rooftop, or even in EarthBoxes.
Reduce, Reuse, Recycle
You probably first heard this phrase decades ago, but it still rings true. By reducing waste, reusing containers and recycling other materials, your restaurant can make huge strides when it comes to sustainability. Here are just a handful of ideas:
Swap white toilet paper and restroom towels with chlorine-free, recycled paper.
Buy kitchen and bar mats made from 100% recycled materials.
Recycle wood boxes, cardboard and glass bottles.
Replace the cups your staff drink from with reusable ones instead of throwing away plastic and styrofoam.
Opt for beverage and takeout containers made from recycled paper or compostable materials.
Top 10 POS System Reviews
The ultimate guide for owners & managers.
Swap Conventional Spirits for Organic
If your restaurant has decided to serve up organic food, the obvious next step is to support organic, biodynamic vino, beer and mixers. Most conventional spirits are produced using chemicals that aren't safe for the environment. A lot of wineries, for example, inject pesticides and chemicals directly into our planet's soil, contaminating it and, eventually, the wine we drink. Because organic bar products are growing in popularity and availability, you can now find all sorts of tasty, healthier spirits from all over the world — and even in your city's own backyard.
Opt for Energy Efficient Appliances
Did you know that the commercial food industry uses $10 billion dollars in energy each year? Yikes. Most of this is actually wasted energy through excessive heat and noise made by appliances that aren't energy efficient. Don't be a part of this sad but true statistic. Instead, look for kitchen appliances with an Energy Star logo. These purchases will save your restaurant a lot of cash and help keep our planet beautiful.
Get Smarter About Water
Water is one of the biggest things we waste. Sure, it may seem plentiful, but conserving water not only saves our environment from harm, but our wallets as well. When excess water is washed down the drain, it results in wasted energy and electricity. So, when it comes to heating  your restaurant's water, purchasing new toilets and buying bottled water, think and choose smartly. If you can, install solar thermal panels to heat water for your restaurant. Water-saving options for toilets can also save you money each time you flush. And when it comes to filtered, bottled water, try opting for an in-house filtration system. This will save on glass and plastic waste, plus leave more money in your bank account.
Create a Sustainable Dining Room
Yes, even your restaurant's dining room can be deemed sustainable! If you've never thought about purchasing locally-built furniture, perhaps it's time you started searching. There are most likely many artisans in your city or state who are master woodworkers. Another way you can make your dining area exceptionally eco-friendly is to cut down on using tablecloths and napkins. These two types of linens require a concoction of unnecessary chemical cleaners, bleaches and starches. If you must use linens, opt to stay away from white and go for softer, cloth napkins instead of the starchy variety.
Consider Composting
When the average household composts at home for just one year, it can save climate change gases that are equivalent to three months of washing machine use. Just think about how much you could shrink your carbon footprint once your restaurant considers composting! It's a simple, green solution too. All you have to do is keep separate cans in the kitchen for all food-based waste and dump it into an outdoor compost bin at the end of the day. If your restaurant decides to build a rooftop garden, you can then use the compost for nutrient-rich soil. Or, you can even opt to donate the compost to a community garden.
Continue Your Green Education
Now that you've learned how to embrace the green restaurant movement, don't forget to continually educate yourself on these practices. One good read is the Green Restaurant Association's Dining Green: A Guide to Creating Environmentally Sustainable Restaurants and Kitchens. Then, once you make the necessary sustainable changes, head to their website to certify your restaurant or bar as an official green business!
Has your restaurant gone green? Which sustainable restaurant practices have you adopted?