April 19, 2013
Step into Spring With These 5 Fresh Menu Items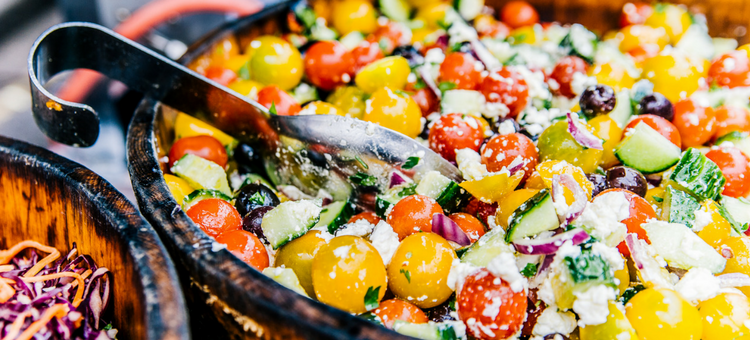 Spring is a time for growth and renewal. Does your bar or restaurant reflect that? If not, consider creating a menu just for this time of year as the weather gets warmer and the days get longer. Or just add a few new items to your current menu for a simple refresh.
Refreshing Drinks
The first sign of warm weather makes people want to sit outside and enjoy a refreshing drink. Even if you don't have a patio, you can at least satisfy their thirst. Consider adding a few seasonal drinks, both alcoholic and non-alcoholic, to your menu.
Fresh fruit smoothies are sure to please.
Offer margaritas or daiquiris during happy hour.
Create a refreshing signature spritzer using your house wine.
Fresh Fruit
After munching on frozen or canned fruit through the winter, it's hard to turn down anything that includes fresh berries, oranges or kiwi. Don't just offer as a side; there are lots of ways to incorporate fruit into other menu items. Try these suggestions, or come up with your own creative combinations.
Add berries to a salad for fun, fresh twist.
Top a marinated chicken breast with lemon or pineapple slices.
Slow-roasted pork with an apricot glaze satisfies sweet and savory taste buds.
Daring customers might even like to try a California kiwi sandwich.
Seasonal Vegetables
In the spring, as comfort food and heavy soups weigh less on your customer's minds, cravings for light, fresh veggies begin. While you may already offer a variety of vegetables to compliment your entrees, adding some seasonal vegetables can spruce up your regular menu.
Artichokes, which can be added to appetizers, pastas and more, are harvested in the spring.
Throw together a fresh, seasonal salad using ripe greens like arugula, spinach and snap peas.
Grilled asparagus is a tasty, versatile side item.
Seafood
For spring, add more to your seafood menu than fish and chips. When weather is warm, people often prefer grilled items over fried.
Grilled salmon in a citrus sauce is a crowd pleaser.
Serve shrimp kabobs for a cookout feel.
Offer variety with baked crab cakes, which can serve as a heavy appetizer or lighter entree.
Brunch
As days get longer, people are out and about early to enjoy the nice weather. Consider serving breakfast for an hour longer in the spring. If you don't already serve breakfast, why not add a few brunch items to your menu that can be served until early afternoon?
Fizzy mimosas are a brunch staple.
Top crepes or french toast with fresh fruit for an easy upgrade.
Some of the seasonal vegetables listed above would make a delicious omelet.
Lay greek yogurt, crunchy granola and fresh berries to make a tasty parfait.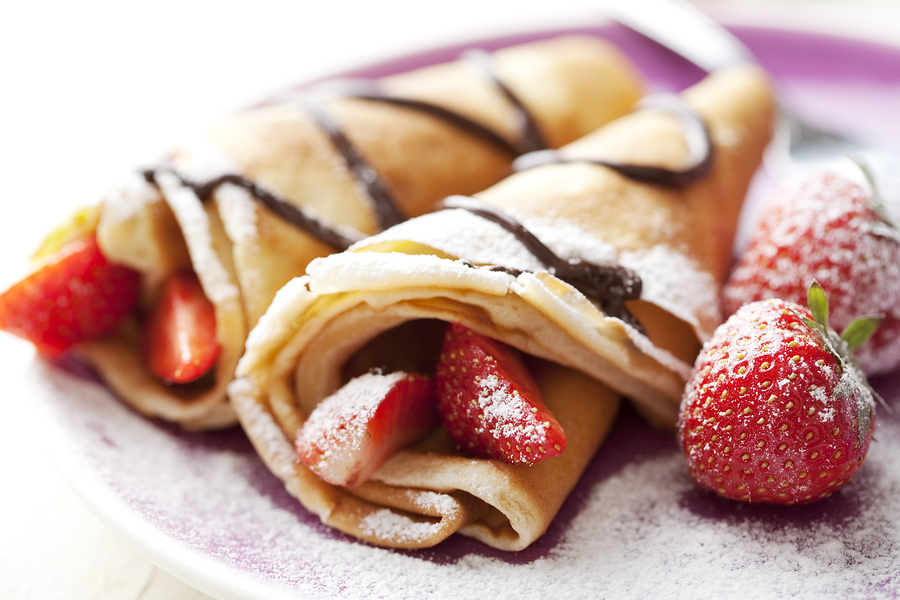 Will you consider any of these additions? What other ways do you incorporate seasonal foods into your menu?
How to Create a Menu That Sells
The ultimate guide for owners & managers.