BUZZTIME RESTAURANT TABLETS
Happy, loyal guests. Operational efficiency and profitability. Our restaurant tablets make it happen.
INCREASE AVERAGE CHECK ORDER
Buzztime enhances the guest experience: players spend 21% more per table check.*
*2008 Independent Arbitron Study.
Actual results may vary.
Put the power of FUN – in customers' hands with a tablet entertainment system.
THROW AWAY PAPER & CRAYONS
The Buzztime Arcade is what the younger generation is looking for.
RESTAURANT TABLETS PACKED WITH POWERFUL FEATURES
With restaurant tablets in hand, guests can access trivia, games, and live events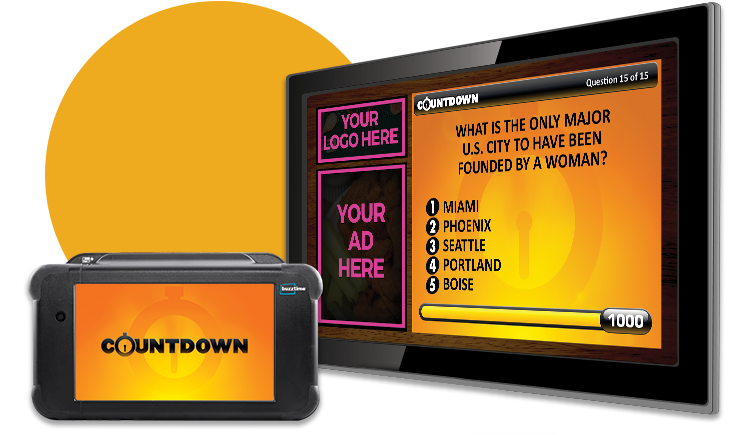 Buzztime turns your TVs and restaurant tablets into custom digital signage
BUZZTIME ROCKS THESE RESTAURANTS
"From an operator standpoint, our sales go up with Buzztime, and you can't go wrong with that. From a customer standpoint, it's fun... lots of socializing – patrons recognize Buzztime and they want to play."
GET STARTED WITH BUZZTIME
LEARN HOW BUZZTIME RESTAURANT TABLETS GROW BUSINESS