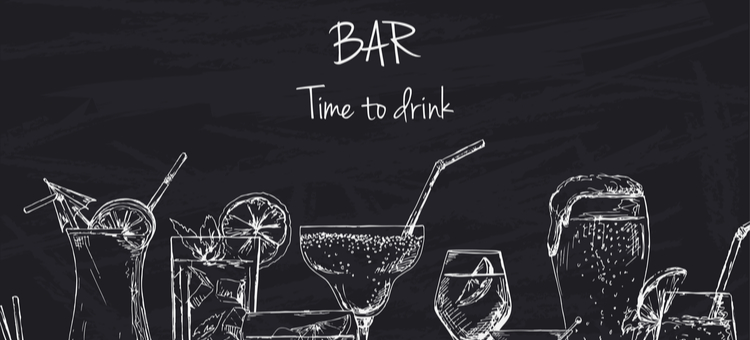 We've always enjoyed coming across clever chalkboard signs so we thought we would share our favorites with you! As you scroll through the list, keep in mind these four ways chalkboard signs are helping attract foot traffic.
They make a great first impression.
When you write a funny, witty, or outrageous sign, potential customers know that they'll have a great time in your bar.
They're hard to miss.
If you have signs and advertisements inside your bar, only people who've already come in can see them. And if you stick them on your window, not many people will actually notice them. But with a sidewalk sign, everyone walking past will be able to check it out. This can lead to far more impulse visits than other types of advertising.
They're eye-catching.
A great chalkboard sign just draws more attention than a regular sign…if you do it right. If you use a funny caption or include some impressive artwork, customers won't be able to look away.
They're easily changeable.
Every time you have a new special or a new idea you think customers will find hilarious, you can put it on the sign without paying for new advertising.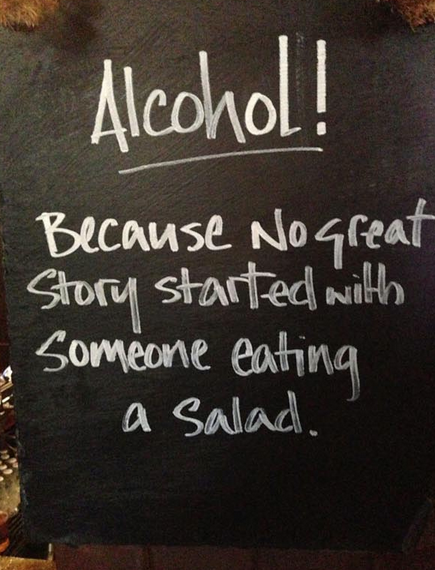 If chalkboard signs aren't your thing, try looking into digital signage to grab the attention of your customers.
Is your bar or restaurant using chalkboard signs? If  you've come across any outrageous signs, please share them with us!
[fl_builder_insert_layout slug="whitepaper-signup-module-26-bar-promotions-that-work"]