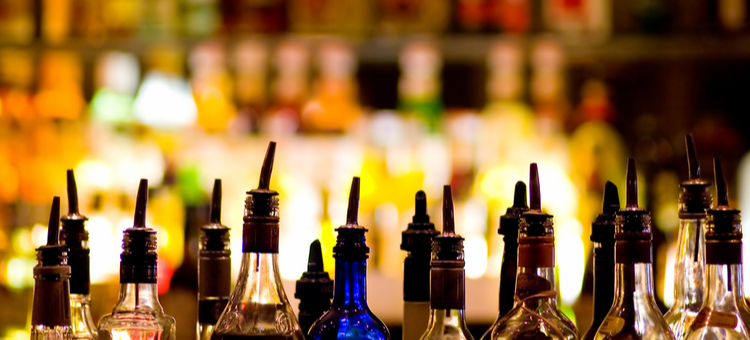 Running a profitable bar business is a high-stakes game. If you are lucky enough to not only survive, but thrive, your bar is ahead of the curve. Conversely, if you find your bar struggling for more business, you are not alone. Here are 10 signs your bar needs more business.
1. Saturday night is as empty as Monday night:
Look around the room and count the empty seats! If Saturday nights in your bar are consistently as empty as Monday nights then that's an obvious sign your bar needs more customers.
2. Your guests look bored:
It's crucial for your business to give customers a reason to stay, eat and drink longer. If they are bored they will move on to the next spot. Give them reasons to stick around. Fun live events such as Trivia and Poker (powered by Buzztime) offers a fun atmosphere for guests and also gives them a reason to come back to your establishment on a regular basis.
3. Nobody is talking about your bar on social media:
Another sign your bar needs more business is that nobody is talking about your bar on social media. The most successful bars have steady interactions with their fans and followers engaged with their brand.
4. Your bar lacks a clear concept:
One of the biggest mistakes failing bars make is that they try to be something to everyone. Instead focus on attracting the core demographics of guests that have the most profit potential for your bar, which will be most beneficial in the long term.
5. Locals have never heard of your bar:
If one out of two locals that you ask have never heard of your bar, it's probably time to invest in marketing to bring more guests through the door. Advertising and marketing are must-haves to grow your bar business.
6. Customers are ruining your bar's reputation on Yelp:
All it takes is one negative online review from a customer to damage your bar's reputation. Or if you have several bad online reviews from guests, take them seriously. Listen to the feedback and respond quickly.
7. Your bar is empty when the bar next door is packed:
If your bar is empty when the bar next door isn't, that's a sure-tell sign you have a problem. Tackle the issue quickly by understanding the factors that are making your neighbor successful, so that your bar can better compete for their business.
8. Your service staff is miserable or checked out:
Your service staff is one of the biggest assets that your bar has. If you notice that your valuable employees seem checked out or unhappy in their jobs then find ways to fix it. Loyal guests often come back for the people who serve them, so hold on to them like gold.
9. Your last special event was more than two months ago:
Bars need to always come up with original and fun special events that lure in customers, beyond the typical national holidays. Your bar should have a planned calendar of events scheduled for every week that your customers can look forward to attending.
10. A friend advises you to reach out to Bar Rescue for help:
If your bar is on the list of candidates for Bar Rescue, the reality TV show that saves failing bars, then it's a clear sign your bar needs more business!
Do any of these signs seem familiar? What tactics has your bar implemented to bring in more business? We'd love to know!
[fl_builder_insert_layout slug="whitepaper-signup-module-29-tactics-busiest-bars"]