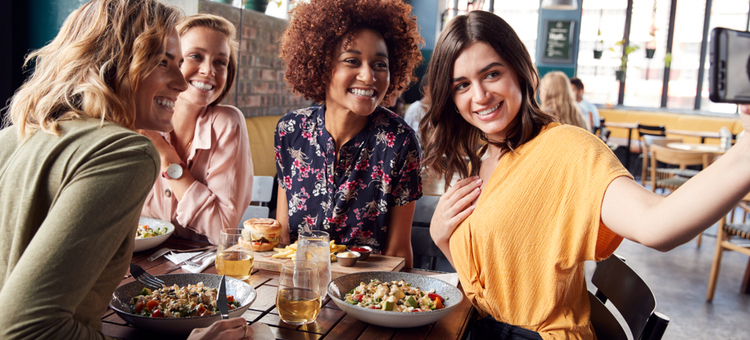 September is the ultimate summer-fall mashup. Halloween costume discussions, football season, and school all begin so you start thinking it's autumn, but everyone's still sporting flip flops and tank tops. Make the most of the last days of summer…and the first days of fall with these 12 September promotion ideas.
BONUS: We created these September promotion graphics all for you. They're free to use on your social media pages, in emails, anywhere.
[fl_builder_insert_layout slug="whitepaper-signup-module-50-best"]
4 September Promotion Ideas to Rock Any Day of the Month
Patience, grasshopper. Before sharing promos for individual days, we've lined up these fun events and offers you can launch whenever you want.
Dancing in September
Say, do you remember…dancing in September? Take a little inspo from the iconic Earth, Wind, and Fire song and host a series of dance parties this month. Feature a different DJ each time. P.S. this tune is also the unofficial theme song for the (fake) "Storm Area 51" event that has taken over social media.
Teacher's Night Out
As one of your September promotion ideas, give teachers a chance to destress with special events and offers that celebrate National Teacher's Month. Bring in a local masseuse to provide complimentary chair massages. You could even spotlight local teachers using digital signage on your own TVs.
Fall Beer Preview (and the "Real" Start of Oktoberfest)
Fact: Oktoberfest actually begins on September 21st in Munich, Germany. Get ahead of everyone else with your September promotion ideas – and hold an Oktoberfest kickoff event in September. Let everyone taste this season's fall beer releases – which also come out in mid-September. Pumpkin beer lovers will rejoice.
Tackle a Tailgate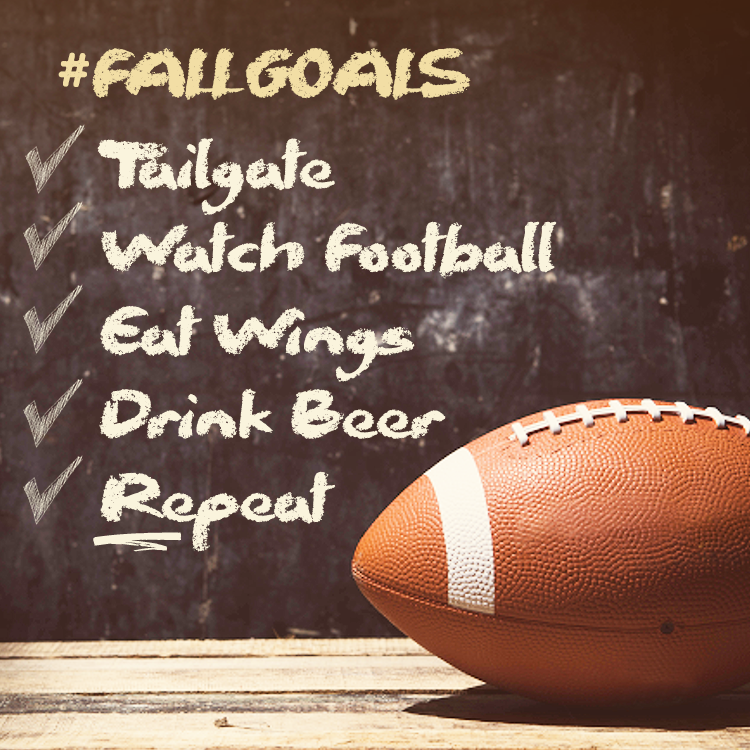 Kick off the start of college football with an authentic tailgate…right outside your doors. Set up a tent, grill up (free) hot dogs, and watch as pitcher sales skyrocket thanks to your September promotion ideas.
8 Most Creative September Promotion Ideas
Don't get so busy planning Labor Day Weekend promos that you forget about all the other "holidays" this month.
It's Game On for National Video Games Day (September 12th)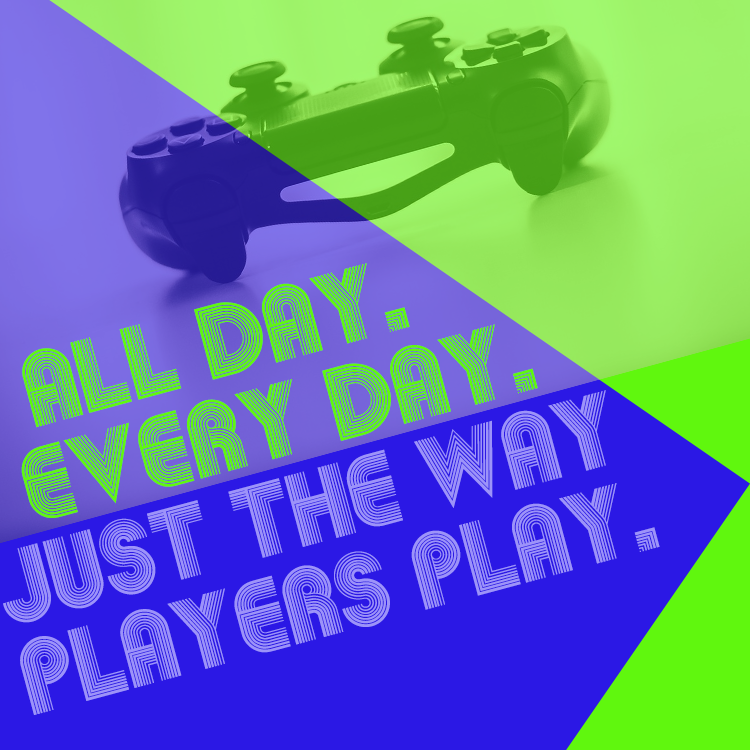 Not to be confused with National Video GAME Day on July 8th, use this fun holiday to bring those Fortnite players out of their living rooms and into your bar, restaurant, or brewery. Host an eSports night, where players bring in their own equipment and get their game on. Or, show gamers you speak their language with these clever cocktails named after video games – from 1980s classics to the latest GTA release. Why yes, that's a Gin and Sonic on the list…just what you need to kick off your September promotion ideas.
September 15th is Halfway to St. Patrick's Day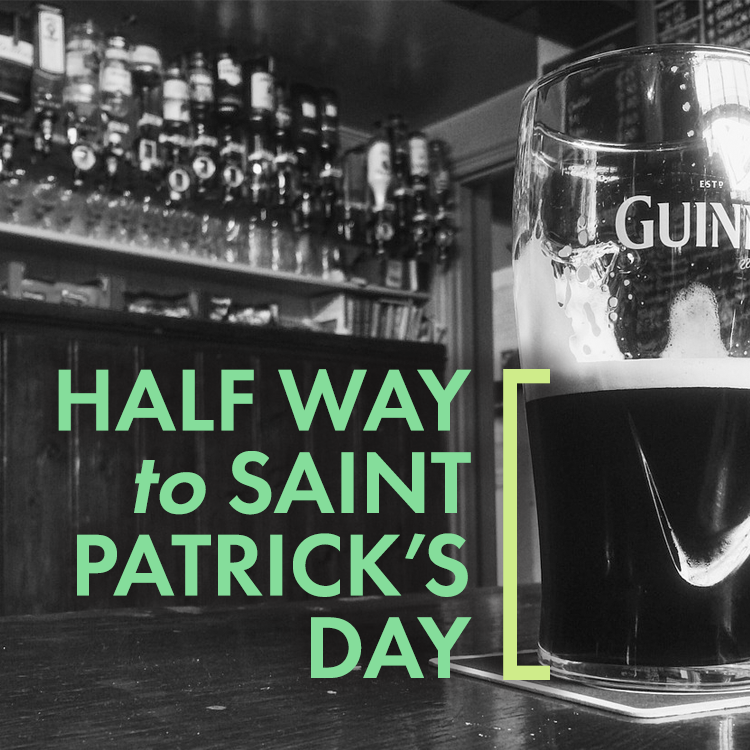 Let's be honest. St. Patrick's Day is the biggest holiday in the bar business. So why wait until March to celebrate? Treat your patrons to a Halfway to St. Patrick's Day party. You could go classy with these Irish September promotion ideas by hosting an Irish whiskey tasting and gourmet twists on cuisine like Shepherd's Pie and Boxty (potato pancakes).
Who are we kidding? You want to get the party started with St. Patty's classics like Irish Car Bombs, layered Irish Flag shots, and Guinness…all the Guinness. The more you get into the Irish spirit, the better. Put up St. Patty's decorations, reward those who wear green, and be prepared to pack the house with your September promotion ideas.
Holy Gaucamole! Dip Into the Fun on September 16th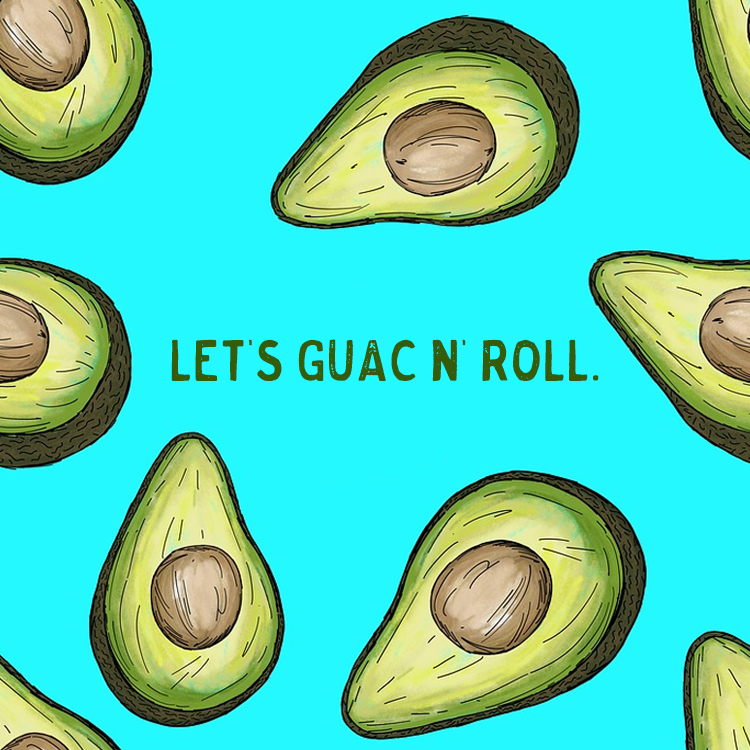 From Irish-inspired September promotion ideas, we now travel to Mexico: where everyone's favorite dip originated. Yes, we're talking about guacamole. You could plan an entire fiesta for September 16th featuring a pinata, street taco small plates, and plenty of cerveza specials. Or, keep it simple and promote an endless guacamole special for a set price. We're pretty sure everyone dreams of unlimited guac…
Totally Cheesy September Promotion Ideas for Cheeseburger Day on September 18th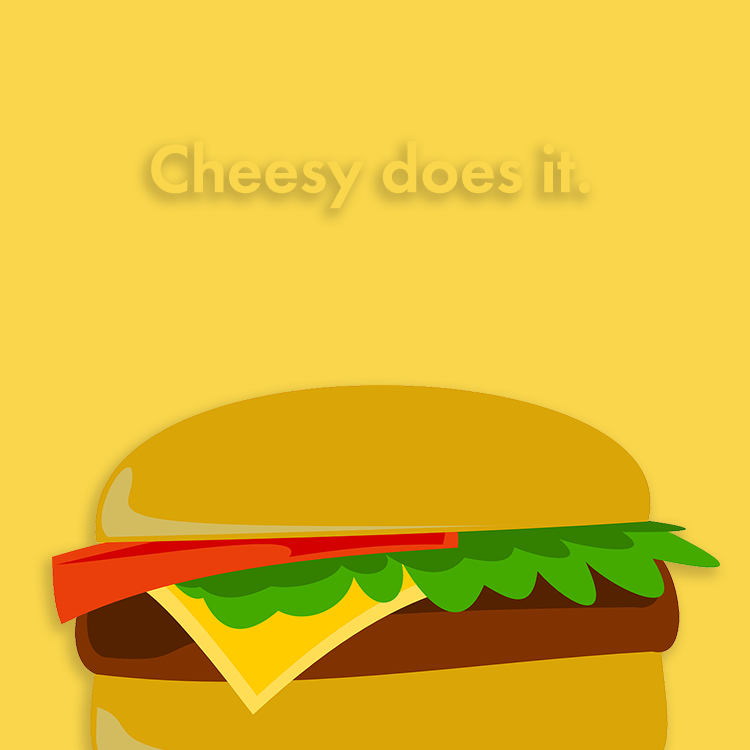 Use National Cheeseburger Day to earn some press coverage for your business. Go big with free cheeseburger sliders during happy hour – or free full-size cheeseburgers to the first 18 patrons who come in for dinner.
A little controversary can jumpstart engagement on social media platforms. Nope, not talking about politics here. Set up a poll on Twitter or Facebook and ask your followers to vote on the best cheese for a burger…American vs. Cheddar, which will it be?).
Arrrgh, Matey! September 19th Be Talk Like a Pirate Day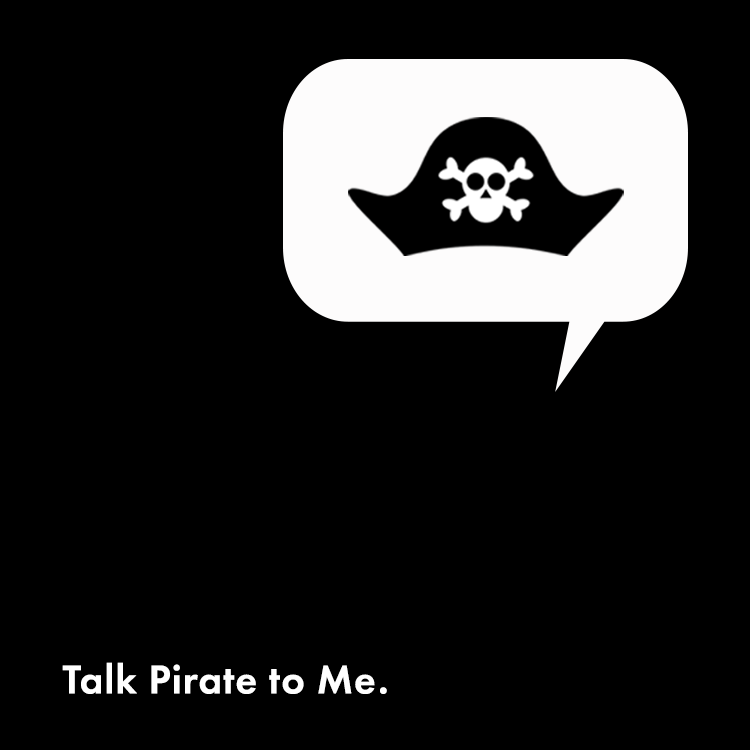 Eye patches for your servers? Check. Discounts on any drink that features rum? Check. Everyone on your team talking like pirate? Check…ye scallywag. Deemed an official holiday in Michigan (we have video proof), Talk Like a Pirate Day can generate non-stop September promotion ideas. You could even offer deals for any customer who orders while talking like a pirate.
Celebrate the First Day of Fall (September 23rd)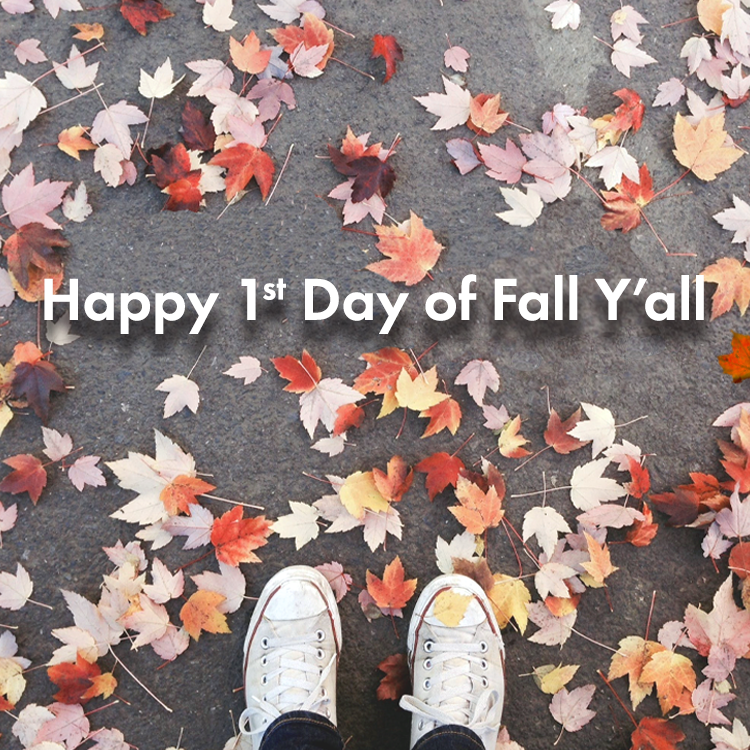 It's the perfect day to debut your new fall menu. Make an event out of it and it could top your list of September promotion ideas. For a set price, guests can attend a fall menu preview night – and enjoy small tastes of all the new menu additions. Bring your chef out to share his or her menu inspiration with patrons.
Don't forget the night's entertainment. How about a "Fall for Trivia" live trivia event. With the right bar trivia company, you'll get everything needed to host the event yourself (or use one of the pro hosts).
Say Cheers to National Drink a Beer Day on September 28th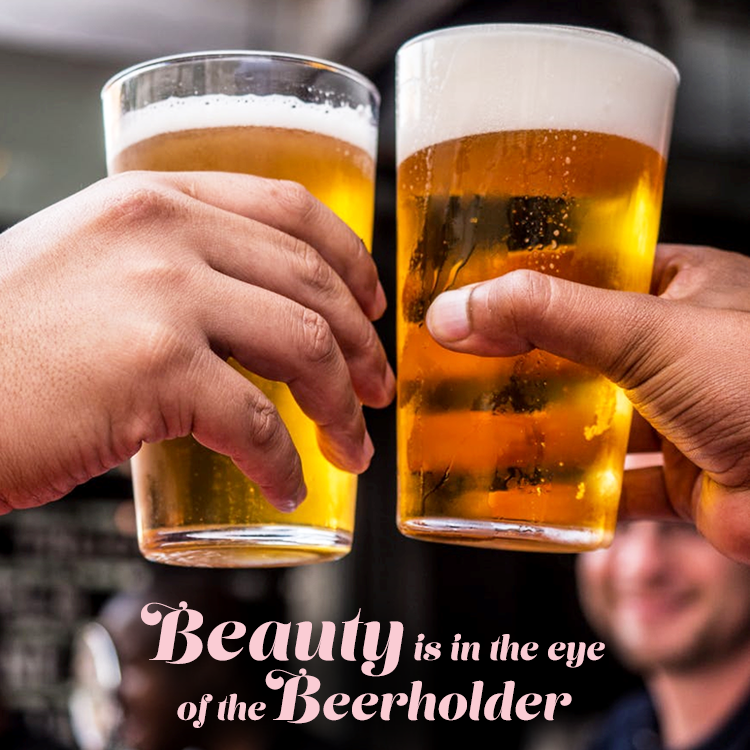 How convenient, a holiday dedicated to beer. The September promotion ideas and possibilities are endless with this one. Team up with a local brewery for a tap takeover, create a beer and burger pairing menu, or prepare flights of your newest brews. Keep your business top-of-mind by giving away bottle openers with your logo to the first 100 patrons on this most important holiday.
You could run a beer hater's challenge, inviting those who *think* they despise beer to find at least one they like. Ask your resident craft beer snobs to act as beer sherpas, guiding beer newbies and haters towards the right brews.
Not in the mood to get creative with your September promotion ideas? At least run drink specials, like craft beer pints or pitchers at domestic prices all night.
Create a Buzz for National Coffee Day: September 29th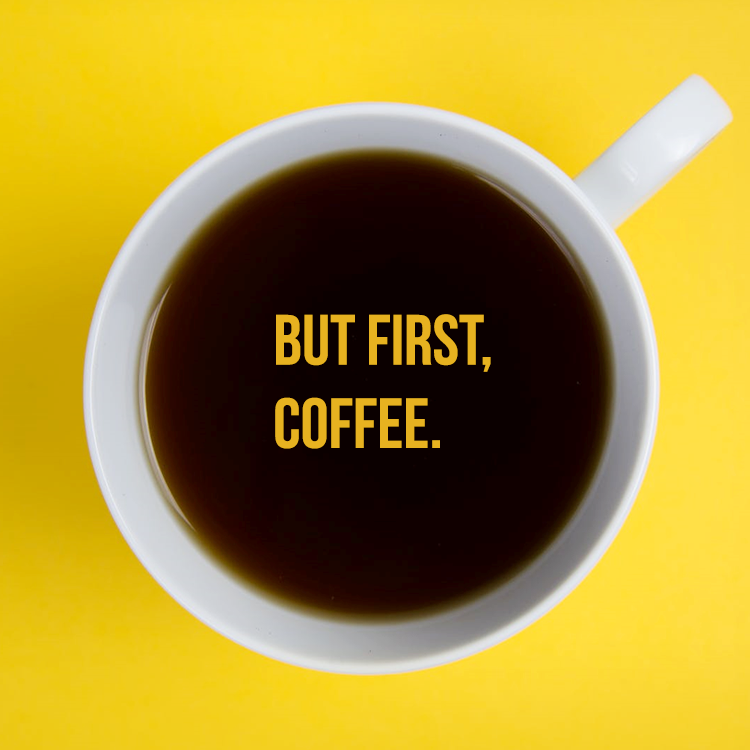 Get caffeinated then keep brainstorming your September promotion ideas for this joyous celebration of java. First, sneak a peek at what other businesses did for last year's National Coffee Day. Then, come up with your own twists.
If you run a bar or brewery, consider putting nitro coffee on tap and announce the news on National Coffee Day. Nitro coffee looks like Guinness, and boasts a velvety texture and rich taste. It's not a coincidence, nitro coffee gets its name from the way it's tapped – using a nozzle that injects nitrogen into the cold brew coffee as it's released from the keg.
And that's a wrap on this list of September promotion ideas. Cheers to a successful September at your business!