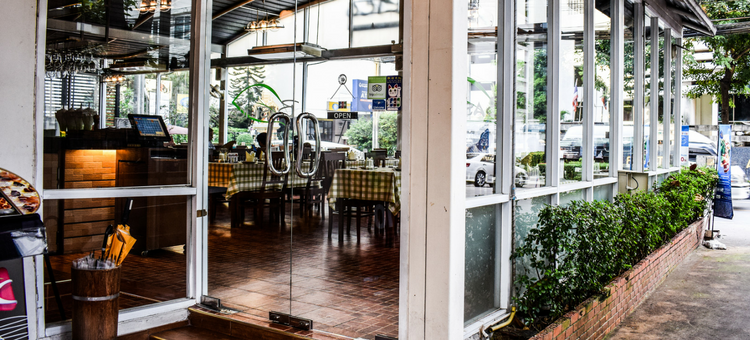 Sometimes it is best to stick to what you know. Why change what's worked for you for so long? However, sometimes making some changes can be beneficial for business and increase profits. Here are twelve improvements to consider:
Update your surroundings.
Is the vinyl on your booths and barstools well-worn or ripped? Have you updated your decor since your grand opening? Investing in updating your bar or restaurant's appearance can make a huge difference that will pay off.
Make your bar or restaurant a place that people feel comfortable and want to spend time.
If your clientele includes families, make sure that your environment is kid-friendly.
Re-designing your menus, adding a fresh coat of paint or investing in comfortable seating might be all you need to reinvent your business.
Reach out to a younger crowd.
While you may have a steady clientele made up of families, appealing to a younger crowd can have a big impact on your profit. Younger customers typically drink order more drinks, eat in large groups and tell their friends about their favorite new places.
Host events that interest this particular crowd. Trivia nights are a great way to draw people in.
Offer more bang for their buck. This age group consists of recent college grads and young professionals. Make sure that your menu is within their price range.
Offer trendy cocktails, local brews and food that other places can't compete against.
[fl_builder_insert_layout slug="bar-menu-templates-signup-module"]
Get to know your customers personally.
For some, it may not be as important to get new customers in the door as it is to get existing customers to come back. It doesn't hurt to have your customers tell their friends about you, either. Word-of-mouth marketing is more powerful than ever.
As an owner or manager, make yourself available. Don't make it seem as you only come out of your office when there is a complaint to handle.
Learn your customers names, what they like and why they like your restaurant.
Develop a brand and stick to it.
This sounds more complicated than it really is. Consider what your customers like best about you. Do you have award-winning wings? Do you serve the best pizza in town? Is your happy hour the happiest? Whatever it is that makes you unique, own it and use it to your advantage.
Consistency is key. If you want to be known for your drink specials, be sure to note that during any and all promotions.
If you're not sure what customers love about your bar or restaurant, ask them. This is another great way to get to know your clientele.
Simplify your menu and price for profit.
Offering too many options can be problematic for multiple reasons. First of all, it can decrease your profit margin. Also, consider this: you are known for your burgers and sandwiches, but you keep fried chicken on your menu, even though it's not your best item. When a new customer comes in and orders fried chicken and it isn't up to their standards, they probably aren't going to come back.
Find a balance. Don't offer an overwhelming amount of variety, but give customers a choice.
If you don't sell a lot of certain items, consider their prices. Would they become more popular, and bring in more profit, if they were less expensive? Pricing can be tricky, so experiment by offering specials and promotions.
Have you made any recent updates to your bar or restaurant?