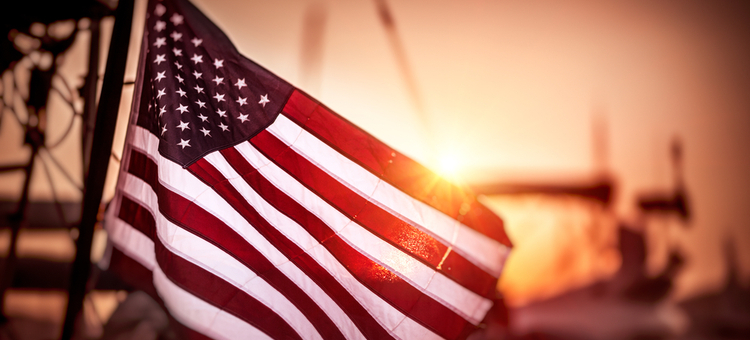 It's last call for summer – and your first chance to kick off the fall season. It's Labor Day weekend! These 13 Labor Day bar promotions will pack the house and show guests a great time over the long weekend.
1) Clear the Beer! Summer Beer-ance
Every shopper knows that Labor Day weekend is all about the sales. Take the same "clearance" approach with your Labor Day bar promotions. Customers will love scoring deals and you'll clear the shelves of summer brews (think Sierra Nevada's Summerfest Lager and summer shandies).
2) Beyond the Backyard: Grill n' Games Event
About 58% of Americans will get their grill on at home over Labor Day weekend. But the right Labor Day bar promotions – like a Grill n' Games event – can bring them to your place instead.
Have a patio or space in the parking lot? Set up cornhole or KanJam games. Whip up a menu of grilled small plates: think sliders, gourmet sausages, and elote (grilled Mexican corn on the cob with savory toppings).
If the weather isn't cooperating, take your Labor Day bar promotions and games indoors with competitive flip cup or beer pong.
3) Double Bonus Brunch
Long weekends are meant for boozy brunches. Already host a Sunday brunch? Do it all again on Monday morning with these brunch-focused Labor Day bar promotions. Add an interactive DIY twist…
Bowl Bar: Let guests build out their own breakfast bowl. Go sweet with oatmeal as a base, or go savory with a scrambled egg foundation.
Bloody Mary Bar: From bacon to pickled peppers, hot sauces to fresh herbs, let guests go wild building out their drink.
4) Now Enrolling! Trivia University
The kids are going back to school, but what about the adults? Labor Day bar promotions are a great opportunity to give grownups a new routine with weekly live trivia.
Start the weekend early with a Thursday night live trivia event as one of your Labor Day bar promotions. But don't make it a one-off event. Instead, set up a tournament that runs through September. That way, you'll see guests return every Thursday to compete.
5) Football Season Kickoff Tailgate
Use Labor Day bar promotions to kick start a winning fall sports season, starting on Saturday, September 2nd with college football games. Capture the gridiron action and excitement by hosting a tailgate complete with an outdoor grill or smoker.
Run a biggest fan contest and let social media "likes" determine the winner. Whenever you run Labor Day bar promotions that double as events, set up a Facebook event. For free, Facebook will suggest your event to friends of those who have RSVP'd.
6) White Sale
Upscale department stores always run a "white sale" around Labor Day. Now it's your turn. Create Labor Day bar promotions that revolve around a special all-white drink menu. It could be a list of white wines by the glass – all priced at $5. Or, mix in some cocktails like the White Russian, of course.
When it comes to marketing your Labor Day bar promotions, go digital. A 2018 study by BRP Consulting found that 60% of guests expect to hear about special offers on their smartphones or computers.
7) Whiteout Labor Day Bar Promotions
The fashion-conscious crowd knows that Labor Day is their last chance to wear white, seersucker, and linen. So host a Whiteout Party as one of your Labor Day bar promotions. Popular in big cities, attendees dress to impress as they rock their summer fashions one last time. Turn on the black lights so the white clothes glow. Serve drinks featuring tonic water: the quinine makes the water glow a brilliant blue under black lights.
8) Fall Beer Preview Weekend
Famous fall brews have already arrived: from Sam Adams' Oktoberfest to Southern Tier's Pumking Imperial Ale. Use these Labor Day bar promotions and events to highlight your fall craft brew lineup:
Septemberfest: Get ahead of the Oktoberfest celebrations that every other bar in town is planning. Since all the Oktoberfest brews are in stock, run a "Septemberfest" event instead.
Pumpkin Brew Faceoff: Host a tasting event as one of your Labor Day bar promotions. Let guests vote on their favorite pumpkin beer.
9) Show Love with a School Supply Drive
Looking for Labor Day bar promotions that boost customer loyalty? Get behind a charitable cause. Studies show that 88% of customers will be more loyal to your bar. Team up with a local school and offer to collect new school supplies for students in need. Ask patrons to bring in supplies in exchange for a free appetizer or $5 off coupon.
10) Last Night of Summer
On Labor Day eve, host a Last Night of Summer bash. Hire a local band to play summer-themed songs or create a playlist of the top songs of summer. Hand out noise makers and do a countdown to fall at midnight (like the ball drop on New Year's Eve). This event would tie in nicely with your summer beer clearance Labor Day bar promotions, too.
11) Monday Funday Bar Crawl
Many small towns and even big cities like NYC host Labor Day parades. Join forces with other bars in the area to organize a "parade" (aka a bar crawl). Ask participating venues to create their own Labor Day bar promotions and drink specials. Start the parade at your bar since it was your idea!
12) Farm to (Picnic) Table
The best Labor Day bar promotions and events work indoors or outside – like a farm-to-picnic-table event. If rain is in the forecast, simply set up red and white checkered tablecloths indoors and serve traditional summer fare: from hamburgers and hotdogs to house-made potato salad. Of course, if the weather rocks, rent a few picnic tables from a party supply company and set them up outdoors.
To get in on the farm-to-table trend, source ingredients from local farmers for your Labor Day bar promotions. After all, early September is peak produce season across America.
13) Teacher's Night Out
Give local teachers a chance to cut loose before class begins. You could even run a live trivia tournament where teachers from rival schools form teams. If the event is a success, consider taking your teacher appreciation Labor Day bar promotions to the next level with a recurring event.
One last thing to consider when planning Labor Day bar promotions. Most employees have the day off, so go the extra mile for staff members willing to work on a national holiday. Pay them time and a half or give them a small bonus. Then, let the Labor Day celebrations begin!
[fl_builder_insert_layout slug="whitepaper-signup-module-supreme-guide-live-events"]