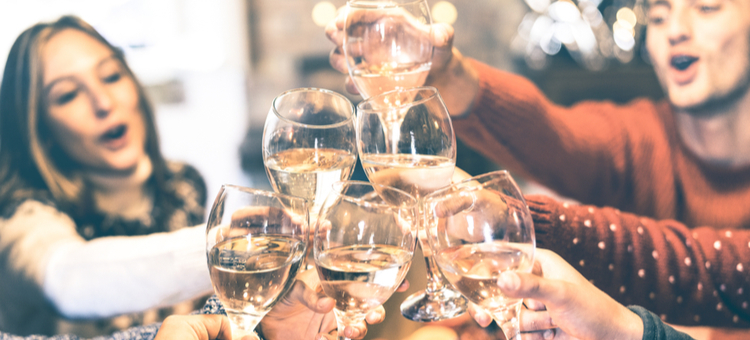 You just sat down to carve the turkey, and we're already focused on January promotion ideas? Yes, that's life in the bar and restaurant business. We're helping you stay ahead of the game. After the ball drops at midnight, you'll be ready with 16 awesome January promotion ideas. Cheers to your best year yet!
January Promotion Ideas Good Allllll Month Long
Bring on the Mocktails for Dry January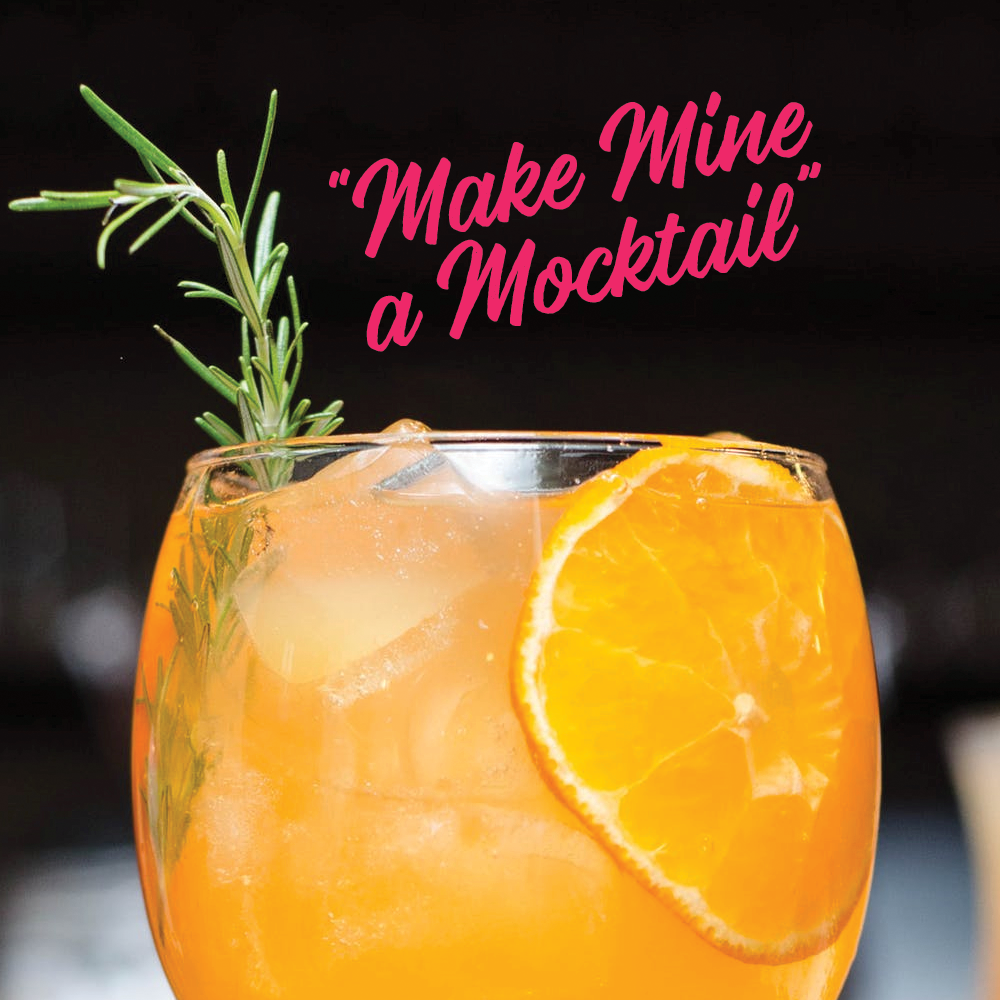 3,2,1…Happy No Beer! The trend of abstaining from alcohol during "Dry January" originated a few years ago in England. Now, it's officially a big deal in America and it's not limited to just January: conversations about no- and low-alcohol beverages increased 80% on social media in 2019.
Launch January promotion ideas to highlight your alcohol-free options. Wait, what? You don't have a mocktail list? Get on that, ASAP. Include a "sans-gria" made with in-season citrus and fresh cranberries, sans the wine. Add a mixed berry No-jito (get it, a mojito with no rum). From pregnant women to those observing Dry January, you'll be their hero with your booze-free drinks list.
National Soup Month
When the weather outside is frightful, give customers a reason to warm up at your bar or restaurant with January promotion ideas for soup month. Soups provide the perfect canvas for highlighting the latest culinary trends. For example, Benchmark Hospitality predicts that 2020 will be the year of colorful food (that stands out on Instagram, of course).
As one of your January promotion ideas, try offering a trio of house-made, hearty soups bursting with color: a fuchsia pink Polish borscht, a neon orange pumpkin-carrot bisque with trendy turmeric, and a bright green chicken chili with plenty of fresh cilantro.
[fl_builder_insert_layout slug="whitepaper-signup-module-create-menu"]
3 January Promotion Ideas to Beat the Winter Slump: Dining Deals, Restaurant Week, and Make-at-Home Meals
After the burst of business thanks to the holiday season, things can come to a screeching halt in mid-January. Be proactive with these January promotion ideas to keep business flowin' in the new year:
Bring-Back Bucks: When customers join you on the weekends for dinner, bring them back by handing out $5 gift cards good for weekdays in January.
Go Solo for Restaurant Week: To spark midwinter business, most cities have an annual dining week event where restaurants offer 3-course meals for one fixed price. No dining week? No problem. Use the concept as one of your January promotion ideas – and draw in diners on your own.
Maximize the Meal Kit Trend: Move over Hello Fresh and Blue Apron, restaurants are now entering the meal kit arena…and you should, too. After all, the National Restaurant Association reports that 41% of today's customers would purchase a meal kit from a restaurant. As one of your January promotion ideas, offer a meal kit that provides pre-measured ingredients and a recipe to make a meal at home.
The Best January Promotion Ideas You Haven't Tried Yet
January 3 Fruitcake Toss Day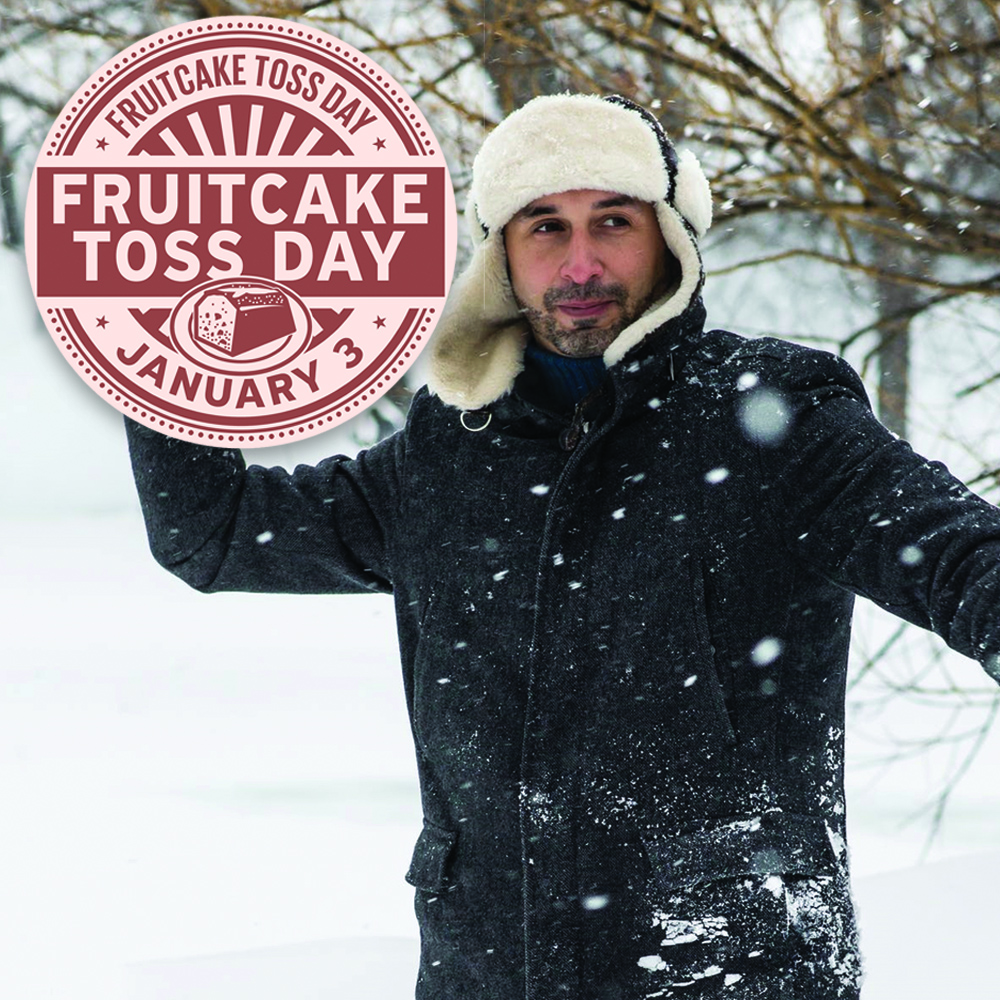 Do you know anyone who enjoys the taste of fruitcake? Exactly. The suspiciously heavy cakes are marked down to a few bucks in the days after Christmas. Stock up and then run a fruitcake toss contest at your bar, restaurant, or brewery. Keep it simple (the best bet for any January promotion ideas). Take it outside to see…who can throw the cake the furthest? Or set up a target and see who can hit it with their cake. Provide gift cards to the winners. See, who says January promotion ideas need to be complicated?
January 4 Trivia Day
Question) How can you boost business on January 4th, and the remaining 364 days a year?
Answer) Offer on-demand trivia at your business. All customers need to do is download a free trivia app, then they can play along with trivia that's displayed on your TVs all day, every day. You can also host live trivia events whenever you want a boost in business. One of the best January promotion ideas might be hosting a trivia kickoff event on January 4th, National Trivia Day.
Bean Me Up! January 6th is National Bean Day…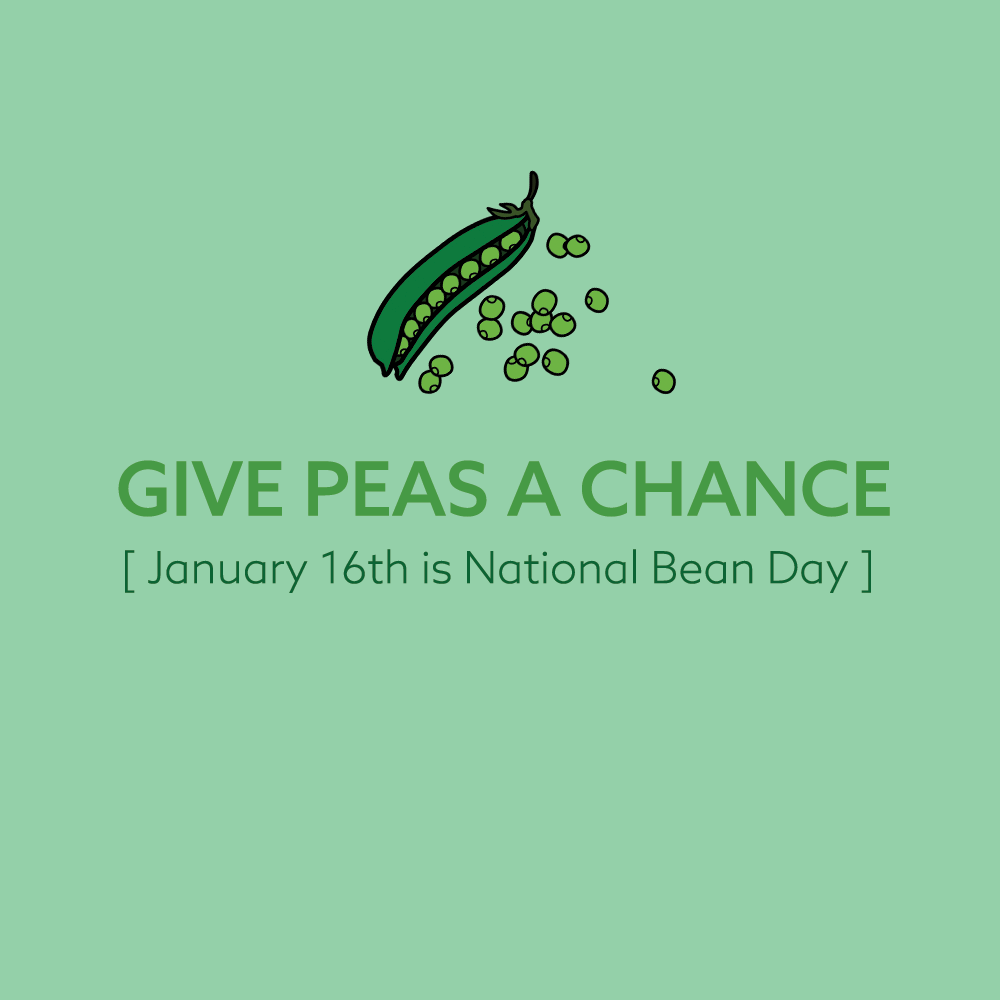 Feel like you've "bean there, done that" with your January promotion ideas? It's time to celebration National Bean Day. Stay with us here…the meatless trend is only gaining in momentum, and customers are hungry for plant-based menu options. Plus, many people are dieting in early January and beans are a filling, high-fiber, low-fat option.
Get creative with beany delights like on-trend dessert hummus or pea-shoot salad (yes, peas are considered a bean). When in doubt with January promotion ideas, go old school and set out a jar of dried beans at the bar. Let customers guess how many there are for a chance to win a gift card.
Sometimes January Promotion Ideas Come Out of Nowhere…
…case in point: we bring you National Oysters Rockefeller Day on January 10th. Awww shucks, a day just for an obscure oyster dish. Legend has it the name comes from when a customer tasted the oysters cooked with Pernod, watercress, butter, and parmesan, he shouted "it's as rich as a Rockefeller." Read more about the history of Oysters Rockefeller and get the original recipe, here.
Resolutions? Who Needs 'Em? January 17th is Ditch New Year's Resolutions Day
Have fun with the fact that 80% of people give up their resolutions by February. Host a "Resolution Ruiner" event complete with tons of indulgent fried foods, rich desserts, and outlandish cocktails that no customer can resist…
Get Corny with January Promotion Ideas for National Popcorn Day on January 19th
If you run a casual brewery, bar, or restaurant, consider investing in a popcorn machine and debut it on this day. Turn it on during happy hour, and watch as drink – and food – sales increase. Studies show that salty food increases appetite even more than thirst…
January 20th is National Cheese Lover's Day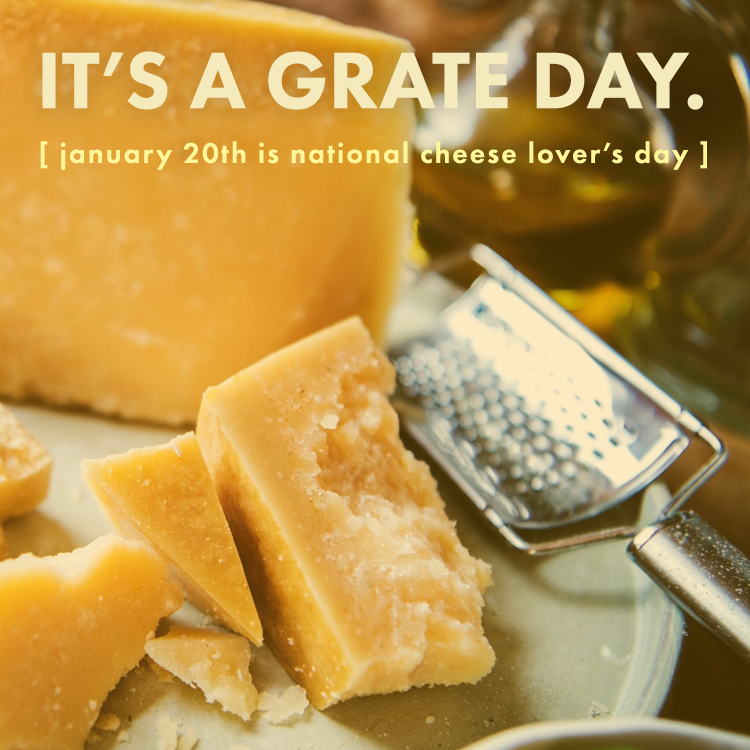 Need an excuse to indulge in January promotion ideas? Now's your chance. The easy option is to create a special menu featuring extra cheese on everything: extra cheesy lobster mac n' cheese, four-cheese pizza, gourmet grilled cheese, you name it. Or, reach out to your food distributor to help with your January promotion ideas. Could a rep from a cheese company come in to do a tasting and talk?
Show Your Can-Do Attitude for Beer Can Appreciation Day, January 24th
Start now if you want to take advantage of these January promotion ideas…Reach out to a local brewery to see if they'd like to partner on a collaborative beer, which can be launched on Beer Can Appreciation Day. Or, run a "cans for cans" canned food drive for a local food pantry. Customers bring in a canned good for half off their favorite canned beer. (By the way, all the hottest breweries today exclusively package in cans…not bottles.)
Celebrate the Chinese New Year with January Promotion Ideas on the 25th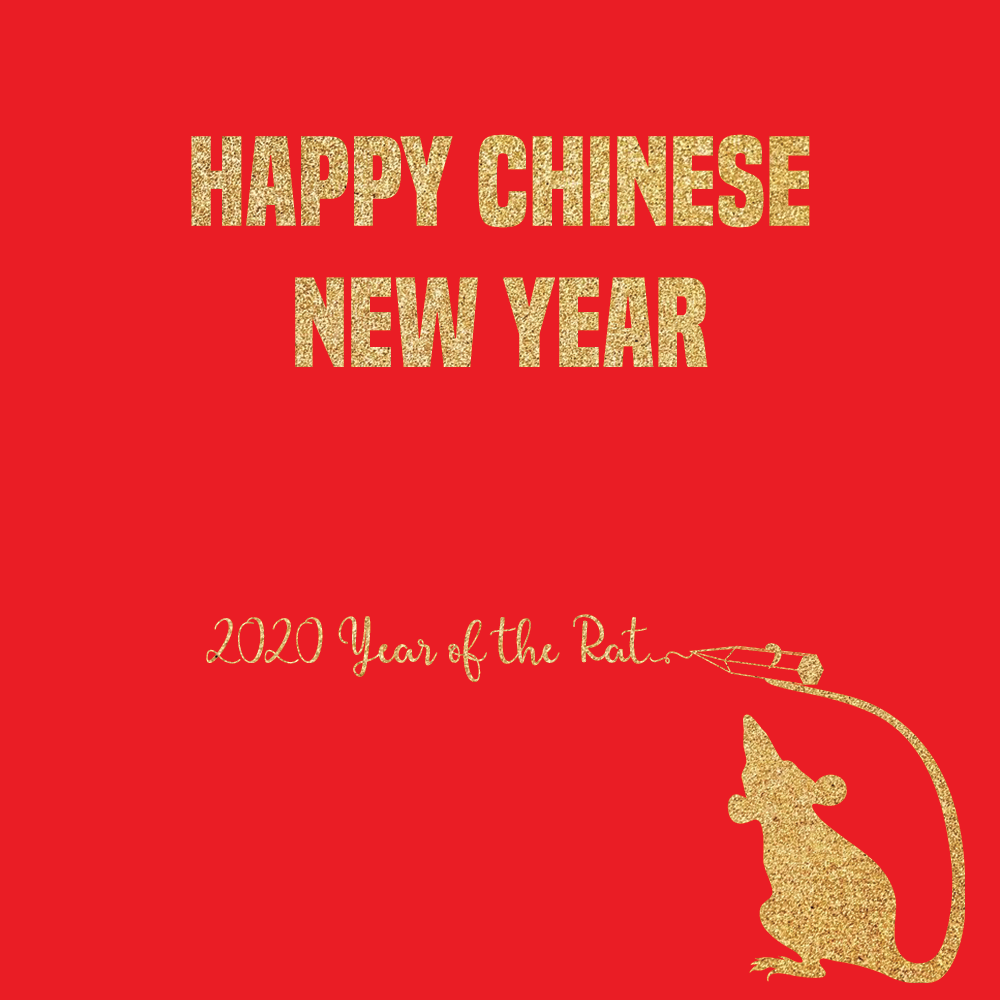 Welcome in the year of the rat with a Chinese New Year celebration as one of your January promotion ideas. Team up with a local Chinese cultural organization to offer at least a few traditional menu items, and explain some of the customs behind them.
For example, apples are often incorporated into dishes because the Chinese word for apple ("ping") also means peace. Golden-brown fried pot stickers are served because the dumplings resemble gold ingots. Hand out red envelopes with $6 gift cards: giving red envelopes with cash is another tradition. Just don't give gift cards in odd denominations as it's considered bad luck.
Stump 'Em for National Puzzle Day on January 29th
The possibilities – and January promotion ideas – for National Puzzle Day are endless. You could launch a "treasure hunt" leading up to the 29th. Each day, give a clue as to where a token is hidden that can be redeemed for a gift card. Hide the token somewhere in a nearby park or other public space, and drop clues on social media. Or, host a speakeasy-inspired event. To gain entry, customers have to solve a puzzle or riddle and email or text their answer to receive the speakeasy password.
Dessert First on January 31st for Backwards Day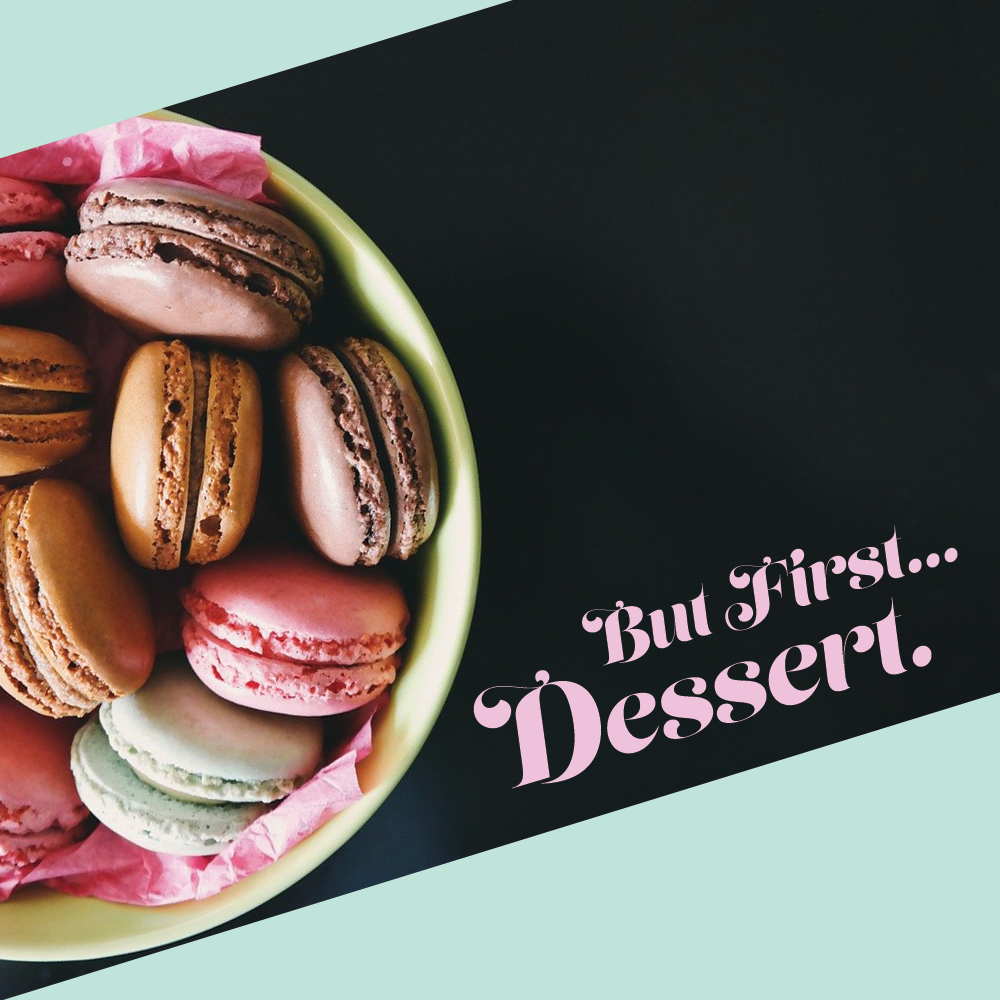 Last but most certainly not least, brainstorm some January promotion ideas to celebrate Backwards Day. You could serve breakfast-based food for dinner, or offer an "amuse-bouche" from the chef: a small dessert to kick off the meal.