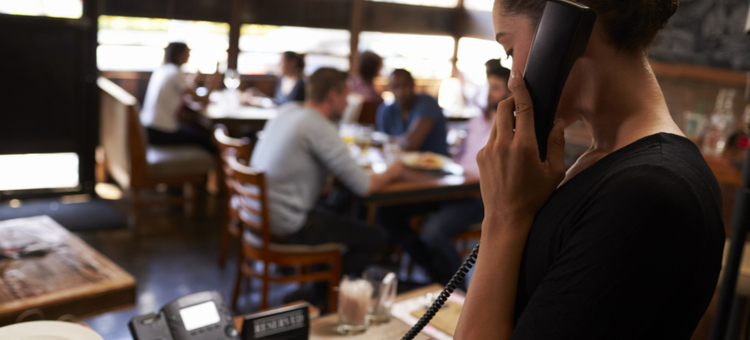 Whether you're re-evaluating your existing restaurant reservation system or actively looking for a new vendor, there are certain areas you should focus on and capabilities your system should have.
Focus On These 4 Areas To Measure Your Vendor's Strength
Reservation Management
It all starts with your reservation management. You will want your reservation book to be easy — for your team to manage and your guests to book.  
Reservation Booking
In our recent study, we surveyed restaurant diners. One in four of respondents booked a reservation through the restaurant's website and this number is only going to continue to increase. This means it's crucial that your reservation management system has the ability to accept reservations through your website. With this feature, you can capture all the info you need such as name, email, phone number, and preferences for the current reservation and then access it through the reservation book at any time.
Yes, this means no middle man. Just you, your guests, and your website. When you are using an online reservation system tied directly to your website and other online channels, you own the communication and relationship with the guest. This means you never have to turn a guest away when your book is full. Instead, you can get their information and easily communicate with them if a spot opens. Additionally, if you are a part of a group, you can promote sister properties when your book is full.
When managing your reservations, you always want to find ways to maximize the value of each reservation. Why not get in front of it and find ways to drive revenue during the booking process. Smart reservation systems give you the ability to automate upselling of reservations (i.e. selling tasting menus, unique experiences) while the guest is picking their date and time. When the system has payment integrations, you can also collect payment or deposits for these upsells at the time of booking.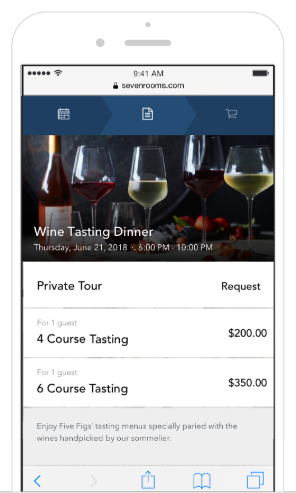 In-Service
During service at a restaurant, things are busy and it often becomes hard for your hosts, servers, and managers to keep track of everything. To help your team manage reservations, having a system that surfaces key details like preferences, allergies, special occasions, and even VIP status on the reservation and guest profile all with a few clicks will make the in service experience less stressful for staff and better for your guests.
Post Reservation
Having the ability to trigger a feedback loop post a guest's reservation that sends an email and asks your guests about their experience after the fact is powerful. The feedback can be tied directly back to that reservation, so you are able to know what they ordered and who their server was.
With all the guest data directly in your reservation book, you can effectively market to guests post their reservations. To make marketing and tracking even easier, you'll want a reservation management system that easily generates unique booking links so you can track marketing channel, the actual reservation, and the guest spend.
[fl_builder_insert_layout slug="whitepaper-signup-module-run-a-promotion-max-roi"]
Seating Management
Once your reservations come in, you have to get ready to get these guests seated in a time-effective way. We all know that seating guests can be like playing Tetris. Except there's revenue on the line and guests waiting for a table. To help you strategically play the game, it's crucial for your seating management system to have options for auto-assigning reservations to tables, delivering in-service alerts to phone and smartwatch, and recommending the right wait times to quote your guests.
With a tool that auto assigns guests to tables, you'll benefit from functionality that:
Factors in your capacity, table combos, and server areas

Recalculates seating every time there is a new reservation, change, or cancellation

Focuses on maximizing your capacity faster than a human ever could
In-service alerts allow for exceptional service and better decision-making on the fly. With a reservation system that is connected to your guest data, your team can be notified when a guest checks-in, moves through different courses, and reaches certain spend thresholds. This helps to determine where guests should be seated, which tables should receive attention from managers, and what wine price-range your sommeliers should suggest within.
Guest Database
When it comes to capturing guest information at the time of booking, the more data, the better. Any information — like preferences, birthday, and social media picture help you to recognize and better personalize service to your guests. To turn this into a reality, you will need a system with the ability to capture details such as:
-Booking source (Facebook, Instagram, your website, etc.)
-Special occasions (birthdays and anniversaries)
-Preferences
-Allergies
-Purchase data
-Visit history
Robust guest profiles give you a complete view of your customers so you can tailor your service to meet their needs and find ways to personalize customer interactions in real-time.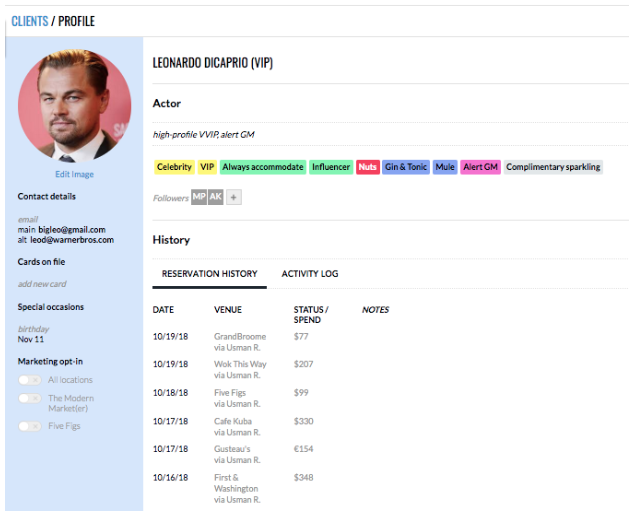 Additionally, the control you have over how the data is managed and reported on is important. When thinking about data management, consider the following:
Ability to filter and export list of guests for other uses like emailing

Guest profiles that quickly surface the info you need in-service

POS integration that pulls in a guest's spend history for each reservation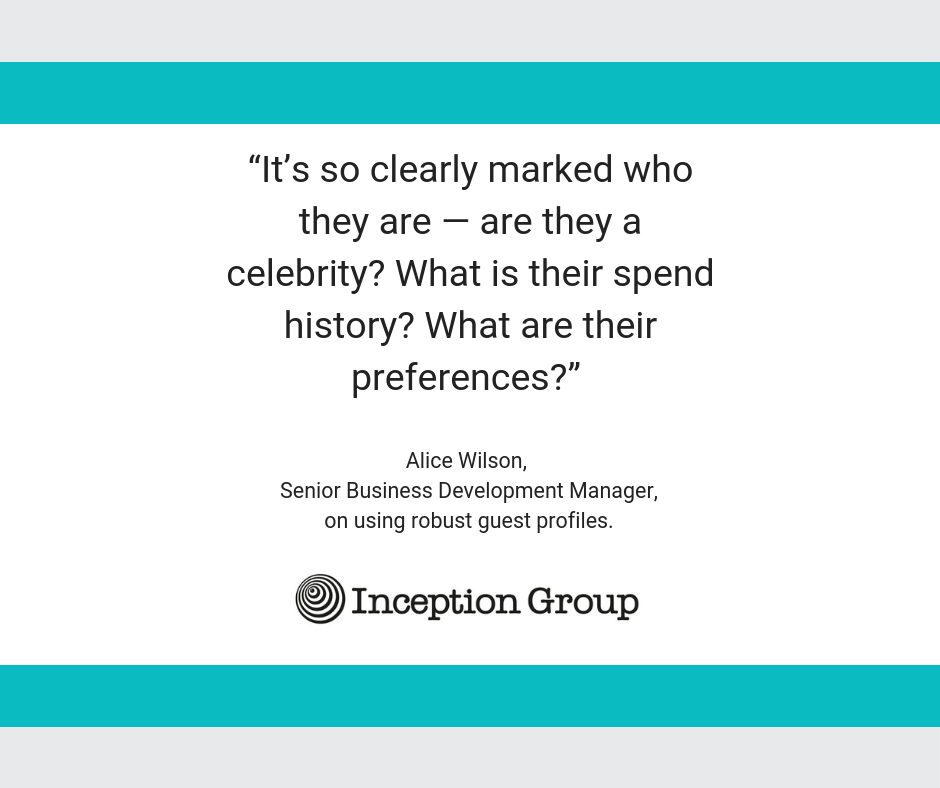 Admin – Behind the Scenes
The last feature that is equally important with the first three but often times not as obvious or seen by the guests is what your restaurant reservation system allows you to do behind the scenes. All these features ultimately impact the guests' experiences.
Here's our list of the administrative features you'll want to explore.
Trainings for team
The key to success in rolling out a new system is having the right onboarding plan for your team, which includes training. Not only should your find a partner that offers initial training (either online or in person or both) but provides ongoing online trainings for your team to use to freshen up their skills or train new employees.
Summary emails when you want them
Having a pulse on your business on a regular basis is crucial to your growth, which is why  you want to find a system that will send you automatic emails (when you want them) giving you summaries of how your shifts went and what your days ahead looks like.
Unlimited number of user logins
Your reservation system is at the core of your operation, so there's no reason to limit the number of people accessing your daily book. You might not want every login to have the same rights and credentials, but the right system will offer different access levels that you get to customize based on the person's role in the operation.
Reliable customer support team
A restaurant is not a standard 9-5 operation, so the support you are getting from your partner should not be either. Find a system that offers support both over phone, email, and chat that is accessible in your open hours with an appropriate response time in place.
Marketing automation including emails
There are a lot of marketing options out there to market your business; however the perfect solution is to find a reservation system that has marketing capabilities so you are not operating two separate systems and manually combining data (like guest emails). Even if you can't find a system that does it all, we recommend finding one that allows you to email your guests both through group lists and directly.
Ability to log into platform from web or mobile application
It's almost 2019, which means anywhere anytime access should be a given! Find a system that allows you to login no matter where you are – home, office, on the way to work and from all your devices. This goes for your whole team.
The four areas above are a starting point when thinking through what you need to have a powerful restaurant reservation system. Each restaurant is different which means different features will carry more weight for you than they will for another restaurateur. Make sure you start your list and prioritize as you start 2019 and find a new system or optimize the system you are already using.
Need help starting your list. We've got you covered.
This Checklist Lays Out Every Capability to Look for in A Vendor
Does your restaurant reservation system offer these features?
Import of guest data from previous system

: Carrying over your guest database from the system you're moving off of, plus a cleanse & de-duplicate process included.

Reservation widget

: Available at no additional cost, with $0 in cover fees. Includes a requests queue option and the ability to cross-sell sister properties when book is full.

Guest self-checkout

: Option to add upgrades to reservation, select seating area or customized experience, plus social profile check-out and secure credit-card processing.

Branded emails

: Your guests automatically receive reservation confirmation and reminder emails, plus PCI-compliant payment requests and feedback emails.

Floor plan digitization

: Creating a new version of your floor plan with access for you to edit in case of floor plan changes for the holidays, special events, or in general.

Online trainings

: Regularly-occurring trainings for new employees and refreshers for existing employees.

Shift summary emails

: Automated updates that tell you about upcoming reservations and guests each day, customizable to send frequency and recipients.

Push notifications

: For GMs and others to be flagged via iPhone or Apple Watch in real-time when a VIP books a reservation or arrives at the host stand.

Waitlist

: When your book is full, collect guest information and quote them a recommended time from an algorithm that calculates it for you.

2-way SMS

: Text with guests who are late or on the waitlist, right from the host stand.

Reporting: See which acquisition channels drive the most reservations and the highest guest spend. Plus, analyze your no-show and cancellation rates over time.
Access rules

: Control the access to your seating inventory from marketing channels like your website, your Instagram profile, a third party site, and your reservations team.

Seating algorithm

: Selects the most optimal seating for each party tens of thousands of options and recalculates assignments any time a reservation is added or edited.

Guest profiles

: Complete with notes and color-coded tagging system for your staff to quickly see preferences, allergies, and status.

Event Ticketing

: Easy creation of a landing page and set-up of ticketing according to price, added fees, and inventory number that you choose.

Open API

: Vendor dedication to integrating with the platforms you're already using so you can see the information you're already capturing inside your reservation book.
If you are looking for consultation on what type of reservation system is right for your restaurant. We are here to help. Request a meeting with a Sevenrooms consultant to discuss your business' unique needs.