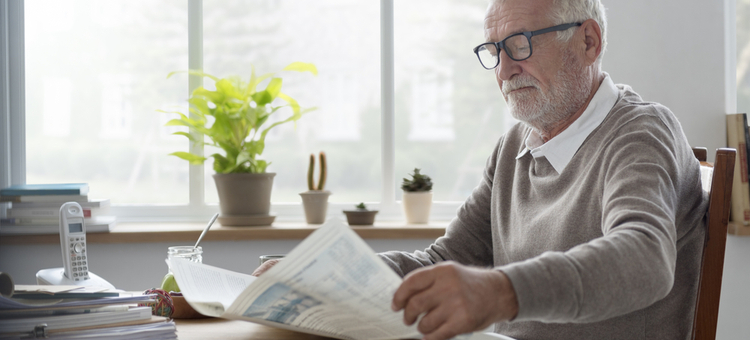 Running a senior living home requires a lot patience, innovation, and attention to detail. Though we'd all love for operations to run smoothly and to end each day with nothing but satisfied residents, issues can often arise. Due to communication difficulties with residents or plain oversight, some of these issues may go overlooked.
As a senior living home manager it is your duty to be proactive in ensuring the happiness and safety of your residents. There are multiple nursing home problems that can frequently occur in senior living homes, but with proper action you can fix most of them or avoid the issue entirely.
Residents Have Trouble Adjusting
Moving is hard for everyone. When a senior first makes the transition into senior home living, the added adjustment of going from living at home to living in a community can create stress and anxiety. It is paramount that a new resident feels at home in their new environment and has all of their essential comfort items in their room.
When a resident complains that they are having a hard time adjusting or that something is wrong in their new living quarters, as a manager you should ensure your staff does their due diligence to listen and address the concern. Often, these concerns are easily addressed – maybe the temperature is too cold in their room, or they don't like their blankets.
In a new environment, these problems can become magnified if the resident doesn't see effort exerted to fix the problem. Train your staff to always take great care to address these complaints. Also, encourage staff members to call family members of the resident to see if they can visit more frequently, especially as the resident is adjusting to the new situation.
Often, the root of their concerns is the absence of family members who can attend to their needs and keep them company. See if you or your staff can convince relatives of the resident to have dinner with them in the dining hall, and to keep them company whenever possible during the transition period.
Personality Clashes
If a resident doesn't get along with their roommate (if residents have roommates in your facility) or frequently gets into arguments with someone in a group class, it can often just be a case of clashing personalities occupying the same space. As a manager, it's your job to make sure each resident feels comfortable everywhere in the home, and that their wellbeing isn't compromised by fellow residents.
Sometimes, these arguments can stem from new residents unknowingly disrupting or changing the daily schedule or system of a long-time resident. Have your staff go over the logistics and daily routines of the senior living home with both parties involved to see if they can clear up any misunderstandings that are inadvertently causing hurt feelings.
If the problem goes beyond issues of routine or space being invaded, it's your job to create a safe space so each resident feels safe expressing their concerns to the staff members, to their families, and to you. Never make a resident feel like they can't involve their family if that's what they feel is best. Encouraging open communication is the best method of resolving disputes.
Isolation
This is the most common problem residents experience at senior living homes – even though they now live in a community, residents can feel very isolated and lonely being in an environment without any of their family members or friends. In order to combat that loneliness, you should facilitate as many opportunities to interact in groups so the residents can make new, lasting friendships.
Hosting regular game nights and events is a terrific way you can increase the amount of interaction between residents and help them make social connections. Isolated residents still have their preferences and tastes, so choose a variety of group activities so there's a higher likelihood of the resident feeling excited about at least one event or activity.
Buzztime trivia is a fun, competitive way to interact in a group that doesn't require much physical exertion. Other popular activities in senior living homes include cards and board games. Take care to host events that aren't centered on a game as well, like ice cream socials, music events, and story time.
Stay on top of these nursing home problems to keep your residents happy!