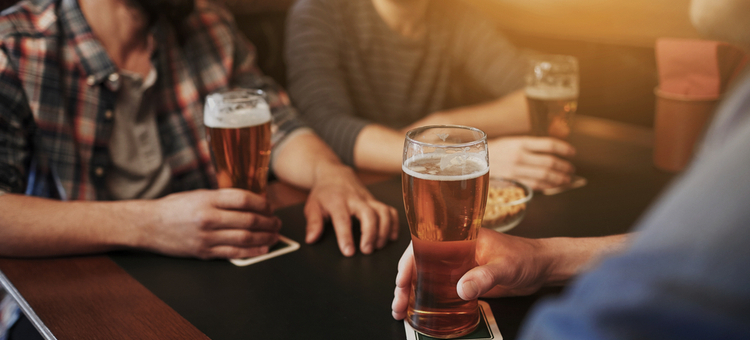 So you want to increase sales at your bar (and who doesn't?) but you don't know where to start. Although there are about a million little things you could do, it's easier to focus on a few big areas of improvement. We've narrowed it down to three basic things you should concentrate on if you want to boost your bar's sales!
1. Upselling and cross selling.
Do your bartenders practice upselling? It's one of the best ways to increase your sales without getting more customers. When you upsell, you simply convince a customer to upgrade his/her current purchase. For example, if a customer orders a cocktail, your bartender would suggest springing for the better (and more expensive!) vodka. It doesn't always work, but as long as your bartenders aren't too pushy, it's a low-risk way to possibly make a few extra dollars on each sale. And don't forget about the power of cross-selling! Cross selling is similar to upselling in that it relies on the power of suggestion. When a customer orders an appetizer, for example, the bartender would recommend a drink that goes perfectly with it. Cross selling might convince your customers to get a few extra drinks!
2.  Focus on Your Staff.
Your staff members are your most valuable resource and the people who interact with your customers the most, so don't overlook their potential. First, make sure all of your bartenders are impeccably trained, professional, and friendly. A rude bartender simply won't make as many sales as a one who is polite. And when bartenders know your drinks inside and out, they'll be better able to recommend drinks to customers–and make more sales.
Because your staff members are so valuable, you need to be sure you reward them for their great service–and give them a challenge. Contests to see who can make the most sales can motivate your staff members and give a prize to the top seller.
3. Have a Daily Special.
Daily specials add some variety to your menu and give customers a reason to come back. For example, if they know that they can get half-price appetizers every Thursday, they'll be more likely to return again next week, which leads to more sales. Daily specials may also encourage customers to order more by introducing some novelty into your menu. A customer might not be interested in the same list of drinks he sees every day, but he could be tempted to buy a new special. Specials are also great because they don't have to cost you much–you can simply create something based on ingredients you need to get rid of.
Boosting your bar's sales can seem overwhelming, but it's not impossible. Focus on these three areas and watch your sales increase!
[fl_builder_insert_layout slug="whitepaper-signup-module-37-trending-happy-hour-menu-ideas"]