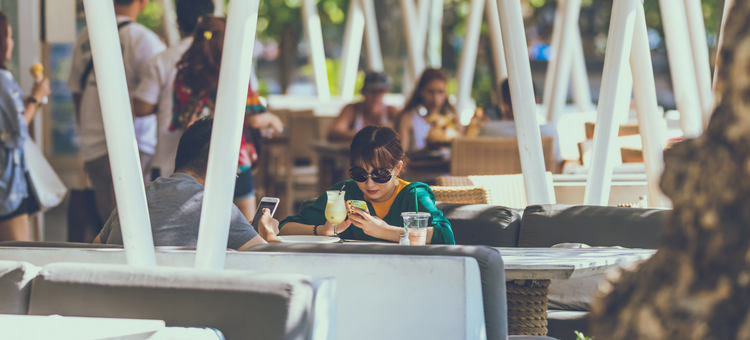 Summer may be winding down in August, but it's a great time to amp up the excitement at your bar, restaurant, or brewery. It's all about giving customers a reason to come in: these 31 August promotion ideas should do the trick.
August Promotion Ideas for the *Big* Holiday…
That's Labor Day. In 2019, Labor Day is September 2nd so that means Labor Day weekend officially starts on Friday, August 30th.
And let's be honest, Labor Day weekend is one big party weekend. Your goal is to bring folks out of their backyards and into your bar or restaurant with can't-miss August promotion ideas and events.
How about a summer bar games tournament? College football season begins that weekend too, so throw a tailgate-style kickoff event. Check out these 13 August promotion ideas for Labor Day weekend.
Say Cheers to International Beer Day: The First Friday in August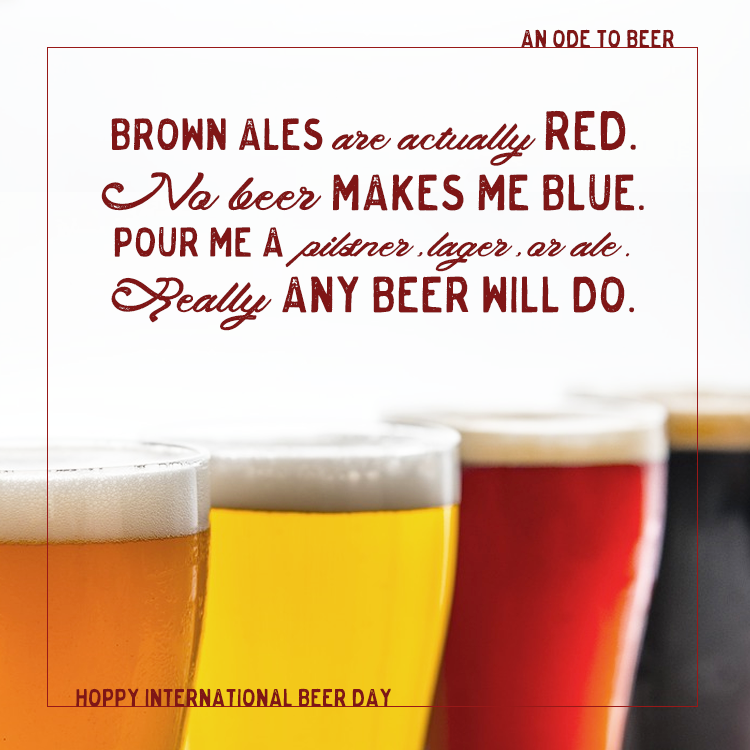 Not to be confused with National Beer Day (that's April 7th), International Beer Day is always held on the 1st Friday in August. Tap into the holiday with these creative August promotion ideas:
Around the World Beer Tasting: Offer flights of beers from different regions of the world. Add a twist and require people to guess the countries for a chance to score their flight for free.
Taps & Trivia: Did you know that in in 1814, over 300,000 gallons of beer spilled onto the streets during the London Beer Flood? Host a live trivia night using the new mobile trivia platform – and add a few beer-focused questions into the mix.
All-Day Tappy Hour: Extend happy hour from open until close, and offer a great deal like half-price pints.
How Juicy…August 3rd is National Watermelon Day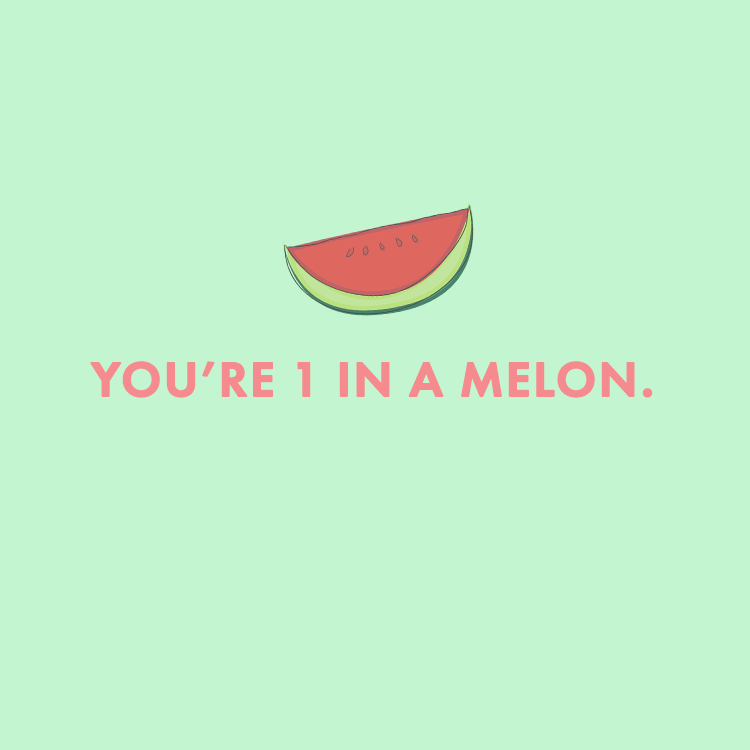 Go classy with sophisticated drinks using these 17 watermelon cocktail recipes. (Watermelon sangria? Yes, please.) Or, get crazy with a watermelon seed spitting competition.
The First Sunday in August Kicks Off National Farmers Market Week
The USDA has proclaimed the first full week in August as a nationwide celebration of farmers markets. It's the perfect opportunity to incorporate the farm-to-table movement into your August promotion ideas. Grab your chef or bartender and head to the farmers market to source local produce and other ingredients for your menu. At the market, take plenty of photos, or even live video, to show your customers that you're truly buying local.
Page-Turning August Promotion Ideas for Book Lover's Day on August 9th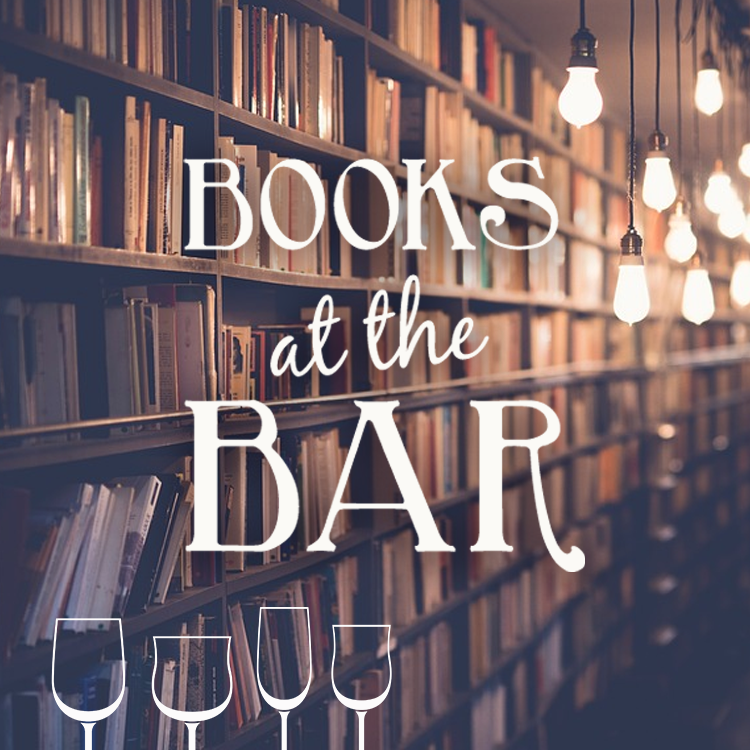 Book Club at the Bar: Book clubs are the "it" social event for the well-read crowd. Typically held in someone's home, book clubs are better at the bar (in our humble opinion). Why not host a weekly or even monthly book club at your venue on your slowest evening?
Book Signing: Is there a famous or semi-famous author in your town? What about a cookbook author? Invite them in to host a book signing as one of your August promotion ideas.
Bookish Booze: Did you know that the author of the James Bond books, Ian Fleming, invented the Vesper cocktail? It was actually Bond's preferred concoction. Serve the Vesper and other literary cocktails on Book Lover's Day.
Show Love to Lefties on August 13th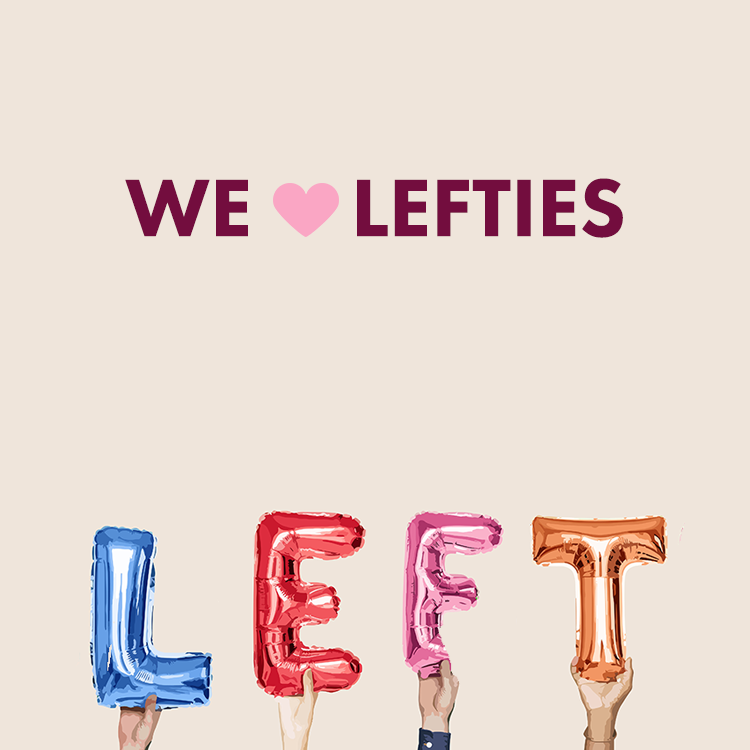 It's a right handers world, except for one day when it's all about the lefties. About 10% of the population are southpaws, so celebrate them in your August promotion ideas by giving 'em 10-25% off their check. Of course, to prove they're left-handed they'll have to write a funny phrase using their left hand. You'll spot the fakes right away.
Peace, Love, and August Promotion Ideas for Woodstock Weekend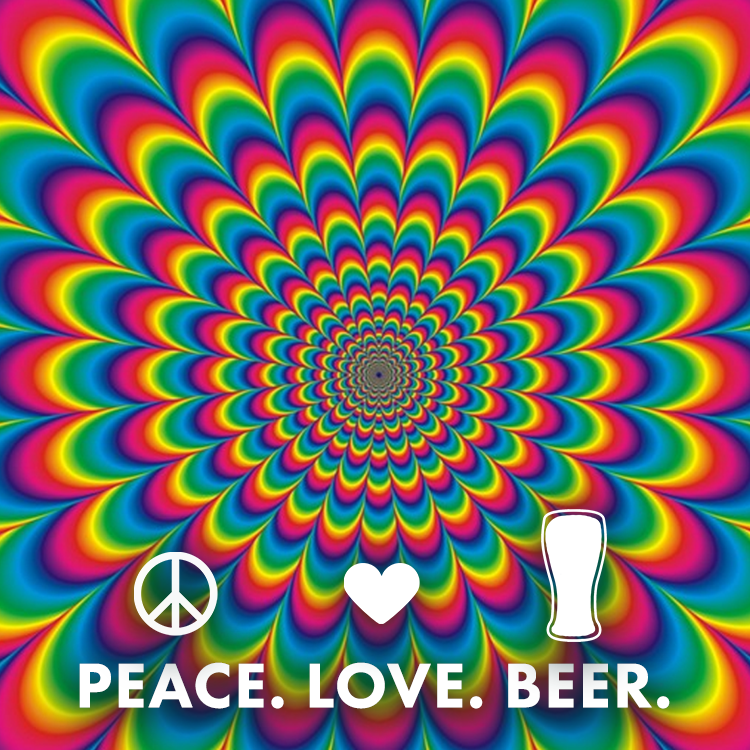 The original Woodstock concert was a 4-day event held on a farm in Bethel, New York in the Catskills from August 15th to August 18th, 1969. While the term "Woodstock" itself is trademarked, you can still use the spirit of peace, love, and happiness to inspire your August promotion ideas and events:
Beerstock: Hire a few local bands and create a weekend-long "Beerstock" celebration. Partner with local breweries, many of whom will likely be brewing up Woodstock-themed concoctions. Use our peace, love, and beer graphic to promote it.
Who's the Biggest Hippy: Host a dance party featuring 1960s music and award the best-dressed hippies with a prize. Expect plenty of tie-dye and flower crowns. Or, integrate National Thrift Shop Day into your Woodstock-inspired August promotion ideas. (Skip ahead to August 17th for the details.)
LOL, August 16th is National "Tell a Joke Day"
Indulge in a little funny business with seriously entertaining August promotion ideas at your bar or restaurant. Run an open mic comedy night. You could even give it a theme like the "best Dad joke" like bars in the Austin, Texas, area did earlier this year. Or, turn your bartenders into jokesters. Require them to share a quick – and not too dirty – joke with every drink they serve.
An Excuse to Pop Some Tags on August 17th for National Thrift Shop Day
Turn on Macklemore's hit song about popping tags. (Sorry, not sorry that it's now stuck in your head.) Then, host a tackiest thrift shop finds costume contest. Who can find the most hideous ensemble? Bonus points if it smells like moth balls. August promotion ideas just don't get easier – or more hilarious – than this.
[fl_builder_insert_layout slug="whitepaper-signup-module-66-promotions-to-drive-sales"]
Create a Buzz with August Promotion Ideas for National Honeybee Day on August 17th
It's true that the origins of many "national" days are murky. That's not the case with National Honeybee Day. It's 100% official thanks to a USDA proclamation, and a sweet way to show appreciation for beekeepers – and their bees. Team up with a local beekeeper and feature their honey in a signature cocktail (that includes honey, of course). Donate a percentage of the profits from the cocktail to the Honeybee Conservancy, a non-profit that's active in 44 states.
Behold! It's National Bacon Lover's Day Every August 20th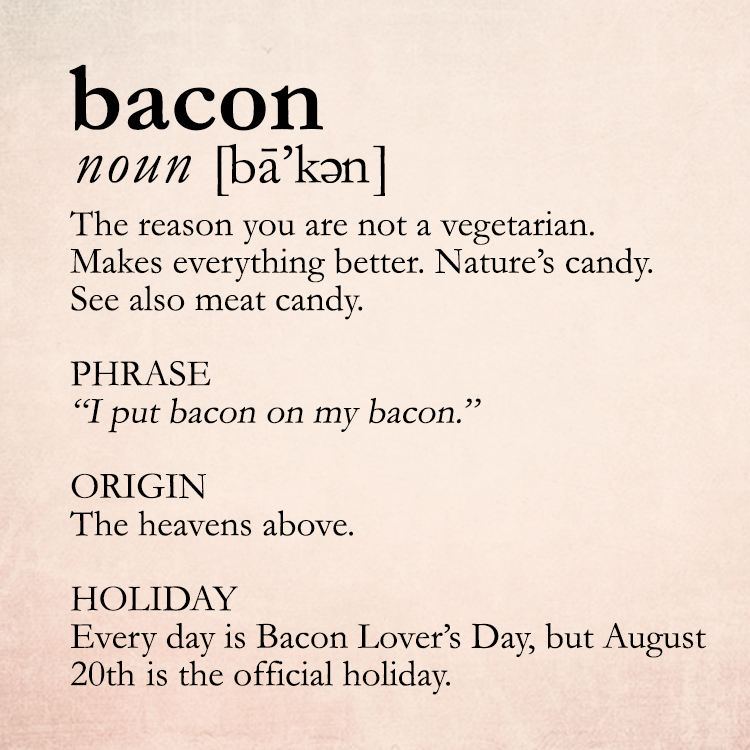 The wait is over, National Bacon Lover's Day is upon us. Indulge in August promotion ideas that celebrate all things BACON. It could be a beer and bacon pairing menu. Or, offer free bacon on any menu item for no charge. Challenge your chefs to get creative by integrating bacon onto the dessert menu. Yes, bacon has a sweeter side! So, whip up bacon brittle, bacon ice cream, even bacon and brown sugar cupcakes. That's enough talk about bacon for now, we're getting hungry…
Respect Your Elders with Awesome August Promotion Ideas for Senior Day Promotions on August 21st
When you hear the word senior, do you think…elderly? You're so wrong. The AARP considers seniors to be 50 years or older. It's up to your bar or restaurant to decide what you consider "senior" but most establishments offer senior discounts to those 55+. Use Senior Day on August 21st, to test out senior discounts to see if your customer base responds.
Every Dog Has Its Day on August 26th…National Dog Day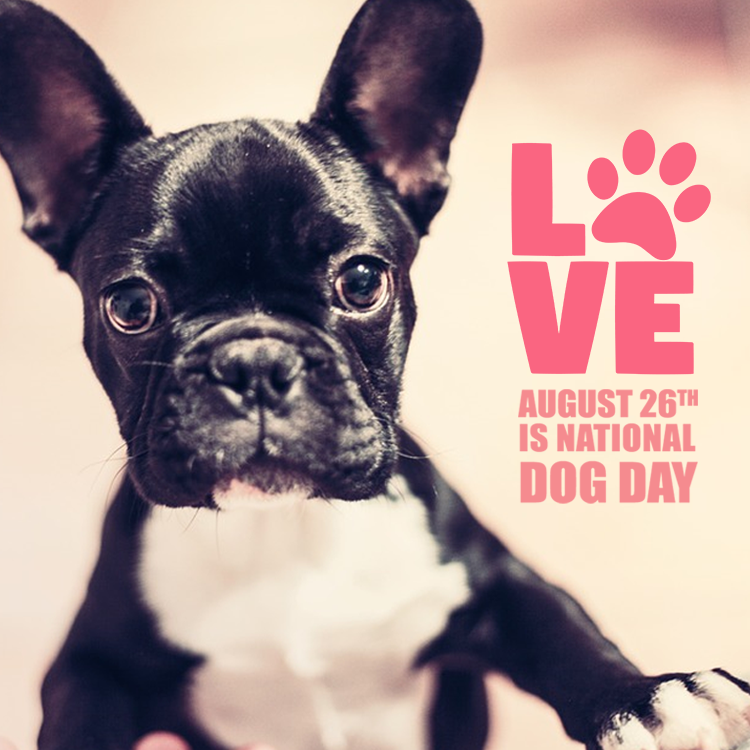 The last batch of August promotion ideas for bars and restaurants is going to the dogs. In case you haven't noticed, people are really, really into their dogs. Give them a chance to celebrate their prized pooch with these events and promos:
Cutest Dog Social Media Contest: Boost engagement on your Facebook page by asking people to post pics in the comments of their dog. The dog with the most likes or loves wins a $26 bar tab to celebrate National Dog Day on August 26th.
Pups on the Patio: Have a large outdoor patio area? Check with your health and local zoning departments to see if folks can bring their dogs for a meet and greet. If all goes well, this event could extend beyond your August promotion ideas and become a weekly or monthly occurrence.
Gimme Shelter: Help raise funds and promote adoptions for your local animal shelter. Invite them to set up a booth outside your bar or restaurant and bring an adoptable dog or two (again, pending that's all good with your local zoning and health code).
18 More August Promotion Ideas Based on Days of the Month
2- National Ice Cream Sandwich Day
6- National Root Beer Float Day
7- National Mustard Day
8- National Sneak Zucchini onto Your Neighbors Porch Day
9- National Sugar Cookie Day
10- National S'mores Day
12- International Youth Day
14- National Orange Creamsicle Day
15- National Relaxation Day
17- National Vanilla Custard Day
18- National Soft Ice Cream Day
19- National Potato Day
20- National Lemonade Day
24- National Waffle Day
27- National Banana Lovers Day
28- National Cherry Turnover Day
30- National Toasted Marshmallow Day
31- Eat Outside Day
Now that you've got 31 August promotion ideas, gather your team – see which ones they think will work best. Then, get ready to send summer off on a high note at your bar or restaurant…