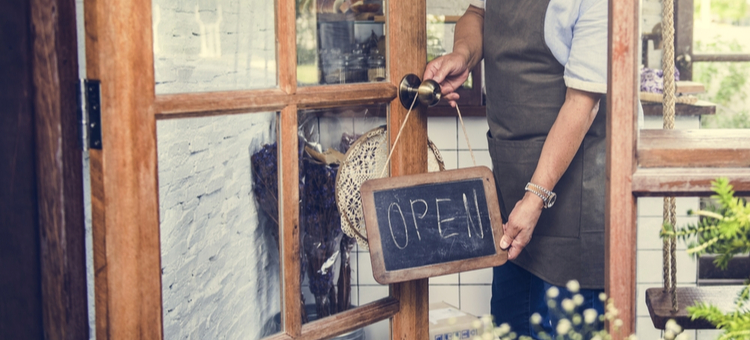 When you open your first restaurant or invest in your first bar, the excitement and pride you feel may overwhelm other emotions like caution and pragmatic doubt. When you lack firsthand entrepreneurial experience opening a restaurant, specific oversights can doom your pride and joy to close within months for a variety of reasons.
Luckily, thousands of enterprising restaurateurs have paved the path to success already. Instead of focusing exclusively on what you want to do, take some time to note the common mistakes you should absolutely avoid while starting your first restaurant.
Neglecting Your Market
Knowing your target customer and intimately understanding the local market you're entering is the most important factor for long-term success. Skimping on market research during your restaurant's development phase will prove disastrous when you realize there's an identically themed restaurant that already attracts your ideal demographic closer to the city center.
When conducting market research and formulating your business strategy, be brutally honest with yourself and evaluate your chances for success based on data and evidence. You may have to change your vision, but that's far preferable to blind optimism that would sink your chances of financial profitability. Your market will dictate every aspect of your restaurant, from your menu to your table design.
Choosing the Wrong Location
Location is everything, but that doesn't mean that location is first. Many enterprising investors with a hope and a dream find a location they imagine to be perfect, and then eagerly sign a lease so they can plan and develop their restaurant. This is a terrible strategy for one primary reason: until you do your market research, you won't know if your concept will be profitable in that area.
Your restaurant should grow first from a solid business plan and fully realized concept. Once you begin your market research you should choose your location based on where your target demographic is likely to be. Lease prices, proximity to your home: these considerations are important, but picking the right location for the right reasons is paramount. If you find the right location an hour away from your home, move. Don't squander the perfect location. 
[fl_builder_insert_layout slug="whitepaper-signup-module-5-step-marketing-budget-planner"]
Complicating the Menu
Once your restaurant is up and running, your number one goal is delivering a clear menu and great food that connect with your customers. Many first-time restaurant owners want to appeal to every customer, so they overwhelm the menu with too many options. But consider this from a customer's perspective: who really wants to read through ten pages of menu items?
Offering too many options also dilutes your brand. Focus on crafting signature dishes that are delicious and really typify your restaurant concept. Only offering a few basic entrees and combination plates is fine at the start. Some of the most successful restaurants attract customers because of their limited but well-known food options.
Living in the Past
Implementing the latest restaurant technology in your restaurant is important to offer as smooth and intuitive of a dining experience as possible. Point-of-sale (POS) systems located at the diners' table, for example, will allow them to check out as soon as they're finished eating, increasing table turnover rate and making customers happy.
With Buzztime you can also promote high margin menu items and promotions via digital signage around your restaurant. This unique marketing tool allows you to elevate and hone your brand and connect to customers once they enter your restaurant. The benefits far outweigh the costs – if you stick with a paper menu and a cash-only checkout process you can cause your customers a headache.
Avoid these common new restaurant mistakes to propel your first restaurant to a booming bottom line! Your balance sheet and your customers will thank you.