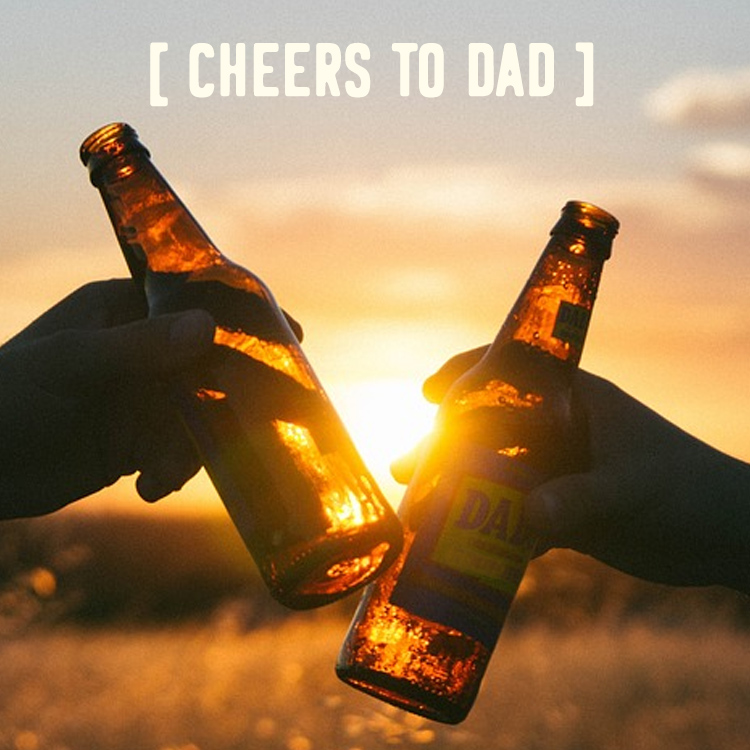 What to get the man who has it all? Golf clubs and grills are always appreciated. However, it seems that Dad wants more than material goods. Nearly a quarter of Americans are giving the gift of an experience this Father's Day, according to the latest National Retail Federation report.
Your business can tap into this experience-focused gift trend with a little help from Buzztime. By offering Buzztime trivia, you'll enhance each customer visit through the fun and friendly competition of social gaming. Discover why Buzztime is the perfect fit for Father's Day – and beyond.
1. An Enhanced Experience Helps You Stand Out From the Competition
Any family can take Dad out for brunch or dinner or treat him to a round of golf. Those are classic Father's Day experiences. With Buzztime, your business can provide an amplified experience. It's a restaurant meal, with a side of family-friendly restaurant trivia that gets everyone laughing. Or, it's a way to keep the celebration going in the clubhouse after the 18th hole.
Essentially, Buzztime takes what's already great about your business, and enhances it.
This added value can inspire customers to choose your venue over the competition. In fact, 7 in 10 customers are more likely to choose businesses that carry Buzztime, over those that don't.*
Many venues with Buzztime include the fact that complimentary trivia is available in their Father's Day advertising. They understand that competition for holiday business is fierce and know that Buzztime gives them an edge.
2. It's a Buzz Worth Bonding Over
Taking a closer look at the Buzztime trivia experience itself, one thing becomes apparent right away. This is more than just a game.
Buzztime brings people together for rewarding shared experiences. It's all about bonding. For some families on Father's Day, a little extra help with that bonding is much appreciated. That's especially true for families with teens and tweens who are often reticent to connect with their family members.
Research even suggests that families who play digital games together enjoy more satisfying relationships with one another.
3. Games That Get People Talking, Playing, and Staying Longer
So how exactly does the Buzztime gaming experience spark bonds between people?
It starts with the trivia questions, which are updated each week. Questions often cover non-controversial yet on-trend topics that spark conversations.
The Buzztime collection of over two dozen trivia games appeals to both those looking for general interest trivia, and others with more specific interests. This gives Dad a chance to share his passion for everything from movies to music with those he is playing with.
Many Buzztime games appeal to the average American Dad. Sports Trivia tackles the latest in college and pro games. Glory Daze is the perfect throwback game to quiz Dad (or Grandpa!) on days gone by. Niche games like SciFiles and History Trivia will win over fans of science fiction and historical facts.
The trivia game formats are also designed to encourage socializing with an energized pace and entertaining features like wagering points on right answers.
These characteristics of Buzztime trivia all add up to an addictive experience! Players get so engrossed and have so much fun, they often lose track of time.
It's no wonder guests often end up staying longer and spending more. Venues with Buzztime benefit from increased dwell time: 83 percent of people spent at least an hour (many stay much longer) which is higher than the average dwell time of 45 minutes.*
4. Buzztime Brings Them Back Again and Again
After having an awesome Father's Day celebration at your business, Buzztime excels at driving customers back through your doors. Those who play Buzztime are especially loyal – they return on a regular basis and 61% play at least once per week.**
This loyal behavior starts with the Buzztime app. Customers will have downloaded the app to play along with trivia in your venue. Once they leave, they're still connected to Buzztime via this app.
Each time they look at their mobile device, they'll see the Buzztime icon and be reminded of the fun they had on Father's Day. If push notifications are enabled, customers will receive alerts of new games and special events going on at businesses like yours.
Perhaps the reason Buzztime is so effective at driving repeat business is because it's so entertaining. Fun matters to customers and inspires them to come back for more. Here's the proof: In a Facebook Loyalty Study of over 14,000 adults, it was revealed that "fun" was the second-best way businesses could earn a customer's loyalty (after the top reason which was quality).
Ultimately, Buzztime can help you craft the ultimate Father's Day experience at your venue. Expect guests to leave with a smile on their face – and expect to see them again very soon.