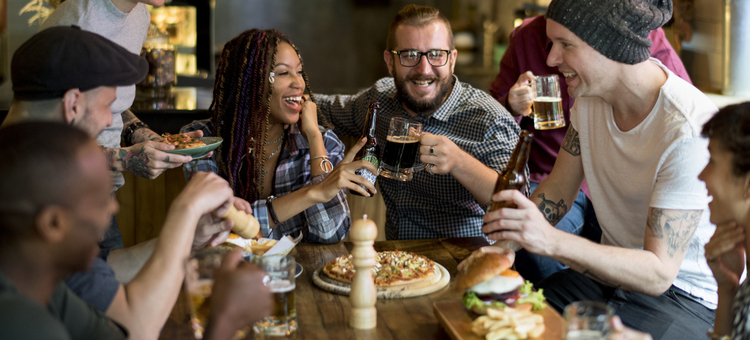 Looking for new ways to WOW your bar customers with promotional ideas that are more enticing than just offering nightly drink specials? Be sure to keep an edge on your competition by enticing your guests to make your bar their favorite place to be and be seen. Here are four ideas that will be sure to impress your guests and generate more business for your bar.
IDEA #1: Serve amazing signature drinks.
People love to try new things beyond the ordinary and their drinks are no exception. Put a unique spin on your drink menu by experimenting with fresh garnishes, infused spirits, fresh fruits and herbs, new presentations and names. Sometimes all it takes is just a couple of minor tweaks to a standard cocktail to boost the popularity and appeal of a particular drink. A good place to start is to focus on seasonal drink ingredients and themes that your guests will enjoy during different times of year. For more ideas, check out one of our earlier blog posts on Smart Ideas, How to Create a Winning Signature Cocktail, Shaken or Stirred.
IDEA #2: Host regularly scheduled events and entertainment in your bar.
Turn your bar into a preferred meeting spot by giving your guests regularly scheduled events to look forward to. Offering live music, hosting karaoke nights or encouraging customers to participate in fun games at your bar are all great ways to create customer loyalty. Our selection of social LIVE events does just that!
Our newest game, OpinioNation LIVE is sure to be a crowd pleaser. It's a popularity contest! Our unique survey-based game has the fun of trivia but is open to everyone.
Sure to draw a crowd, Trivia LIVE  is great for teams! Teams compete in categories like pop culture and sports where the know-it-alls show it all.
Show your had at Hold'em LIVE where you can easily turn your TVs into poker tables while players use the tablets to hold'em or fold 'em.
(Bonus! Research shows that bar guests who play Buzztime BEOND digital gaming in bars stay 27 minutes longer and spend $5 more per visit.)
IDEA #3: Invite your loyal customers to private VIP events.
Your loyal bar customers will feel like VIPs when you give them the red carpet treatment. Block-off an evening or two on your bar calendar throughout the year to host private customer appreciation events for your most loyal patrons. Consider these ideas for your VIP events – themed costume nights, guest bartender appearances, and food and wine or food and beer pairing events by a local, well-known chef. To maximize guest attendance, be sure to send each guest a personal email invitation and distribute it at least four to six weeks in advance of the event date.
IDEA #4: Attract more customers with giveaways and prizes.
Give your guests a chance to win exciting gifts by participating in raffles or competitions in your bar. To give your guests even bigger prizes to win, partner with your suppliers to promote their products in your bar in exchange for sponsoring a large giveaway item, such as a grand prize vacation package or $1,000 sweepstake. Give your guests plenty of notice to participate in your contests and competitions and be sure to leverage your social media pages and email marketing campaigns to help spread the word.
In today's competitive bar industry, you can't afford to lose customers to your competition. These "wow factor" ideas will keep your bar ahead of the curve.
[fl_builder_insert_layout slug="whitepaper-signup-module-33-customer-loyalty"]