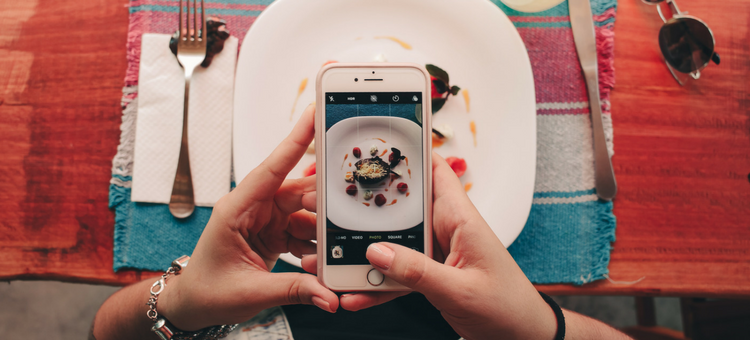 What's This Pinterest Business?
Pinterest is an excellent platform to leverage whether you are seeking an innovative way to increase profits for your bar or restaurant or you simply want to keep up-to-date on social media trends. Incorporating what appears to be the fastest-growing social media site into your marketing strategy is an effective tool to add to your arsenal.
With more than 18 million users in May of 2012, how can you pass up such a large market? According to this article, women account for more than 65% of users of the 11 million unique visitors each month.  In addition, consumers are 70% more likely to purchase an item from Pinterest than if they came across it on the company website.
Who's Using Pinterest Effectively?
Chili's has an exceptionally thorough and appealing pinboard. They effectively organize their page like a menu and include a splash of pop-culture by adding some ecards.
Applebees has a great Pinterest strategy. In addition to sharing their menu items, they have philanthropy boards including Short Stacks for Tall Causes and Military Appreciation Month.
Moe's Original Bar B Que is another leader in the bar and restaurant Pinterest world. They organize their page similarly to Chili's, but also add "real" photos. Consider adding photos your customers upload to various social media sites. It makes Pinterest users feel like they are a part of the conversation.
5 Important Tips To Remember

1. Don't make it all about you.
It seems counter-intuitive  but using Pinterest to only focus on your bar will not make help you  gain followers. You should post compelling content that is relevant and timely, even if it doesn't obviously market your business. Sharing engaging content is more powerful than using Pinterest as one big advertisement.
Pin food items and recipes, even ones you don't serve. Recipes have a 42% higher click-through rate than any other type of pins. You can use Pinterest to become influential in and out of your dining room.
2. Track your analytics.
Regular Pinterest users don't have the ability to track followers and re-pins without the assistance of a third-party application. However, by signing up as a business, there are more options for evaluating your presence on Pinterest.
Win you do share pins that are strictly your own content, make sure that you are linking back to your website. Then you can use analytics to see how much traffic each pin is driving to your main site.
3. Take advantage of new features.
A recent update allows Pinterest users to create secret boards. This is a great feature for the single gals who are eager to plan their dream weddings, but it can also work to your benefit. You can plan ahead and when a board is complete, you can change the settings to make it public.
For example, you might want to create a board for the Fourth of July. You don't want to start pinning too early, but you also don't want a public board to sit empty as you try to find content to attach. Use a private board to compile some content and continue to add pins after it goes public.
4. Repurpose content from other outlets.
It can be intimidating to use a website like Pinterest. Some users feel like they need to have completely new content for each pin, which is definitely not the case. Use photos from your website, share videos from your YouTube channel and share engaging pins on Facebook and Twitter.
Most content is versatile enough to be shared across multiple platforms. It's important to remember that your Twitter followers might not be connected to you on Pinterest, so there's no shame in tweeting that great apple pie recipe you pinned to your "Decadent Desserts" board.
5. Engage with your followers.
Pinterest is essentially a network of users who are sharing one another's content and includes standard social networking features similar to other social sites like Facebook.
Comment to thank your followers when they share one of your pins, "like" pins that users tag you in and always, always, always follow back.
Helpful Hints:
If you think Pinterest would be an effective component in your marketing strategy, don't be afraid to give it a try. Here is a quick recap of helpful hints:
Keep descriptions short and sweet
Post intriguing photos. Here is a list of ideas to pin.
Post recipes
Be engaging. Go beyond pinning and re-pinning photos of food; start conversation.
Upload videos.
Pin photos that link directly back to your website. This is a great way to drive traffic to your site. Be sure your website is current, up-to-date and engaging. Give them a reason to visit your site.
These are a few core tips to getting the most out of Pinterest. Do you think Pinterest is a good fit for your establishment?
[fl_builder_insert_layout slug="whitepaper-signup-module-run-a-promotion-max-roi"]