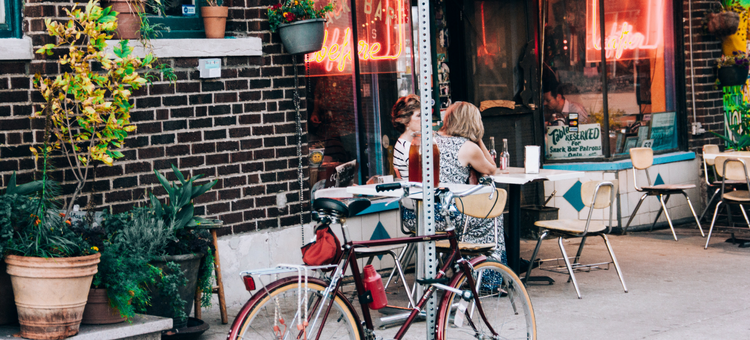 Applebee's, Cracker Barrel, Olive Garden, and T.G.I. Friday's. What do all of these places have in common? They're chain restaurants…and you're probably well aware of them! Chain restaurants are ubiquitous in just about every American city, and you might think that running your own chain will put you on the track to success. This can definitely be true…however, running a chain restaurant isn't exactly simple! Be sure to do these things if you want to make sure your chain restaurant is a success:
1. Keep it consistent.
If you go to a Red Lobster in Ohio or a Red Lobster in Idaho, you know you'll be seeing the same menu. This consistency is what customers appreciate about chain restaurants. Customers know that they can expect to get the same portion sizes, the same great service, and the same atmosphere no matter which location they eat at. So if you want your chain restaurant to thrive, don't try to reinvent the wheel at every location. Consistency is what keeps customers coming back to chains!
2. Be part of the community.
Just because you're a chain doesn't mean you can't be part of the neighborhood. Applebee's, a chain that prides itself on being a neighborhood hangout, decorates its restaurants with local pictures and artifacts. Think about what you can do to make sure each location of your chain represents its community. Can you display pictures of local stars, sponsor local sports teams, or donate to local high school fundraisers?
3. Adapt.
Yes, you do have to keep it consistent, just as we said in number one. But that doesn't mean you shouldn't adapt when necessary! Relatively new chain Smashburger knows that customers "want their burger their way." The chain serves and garnishes burgers with special toppings based on location. And many restaurant chains, like Chipotle, offer meals that their customers can easily customize. Being consistent is important, but so is listening to what customers want.
4. Be accommodating.
People tend to see chain restaurants are more accommodating than non-chains. For example, chain restaurants are known for being kid-friendly. They're also typically able to handle large groups. So if you want people to flock to your chain, go out of your way to accommodate their needs.
5. Focus on quality.
Just because you're operating many locations doesn't mean you can phone it in at any of them. If you want to succeed, you have to be sure your quality is through the roof at every location! For example, Quaker Steak and Lube, a chain that has over 60 locations, serves homemade food as often as possible, even though it's definitely more expensive than simply heating up convenience foods. An attention to quality will bring customers in!
Running a chain restaurant isn't always easy, but keep these tips in mind and you can make sure your chain is successful!
[fl_builder_insert_layout slug="whitepaper-signup-module-50-best"]