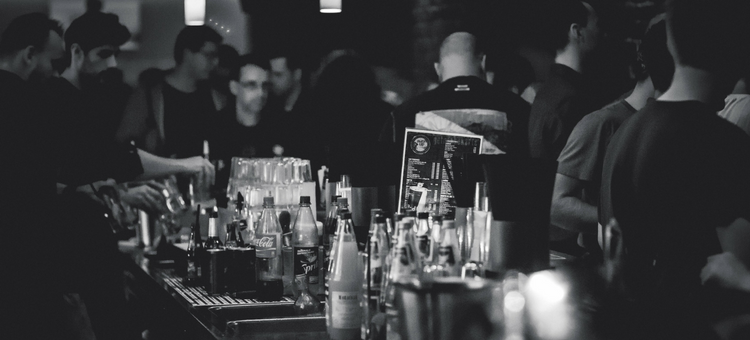 There is no definitive "how to" guide when it comes to bar promotions. However, there are many considerations to take into account to ensure an event runs smoothly. The following five tips are sure to help you along the way…
Plan ahead
With any type of event, planning is crucial. You need to make sure you've covered all of your bases in advance. Do you have all of the supplies that you'll need? Have you stocked the bar with extra ingredients needed for a specialty drink? Any special decorations to source?
You'll also need to consider staffing. While you may only need a few bartenders on a typical Thursday night, you never know what kind of a crowd a special event will bring in. It is better to be prepared than to be understaffed.
If you're hosting performers or special guests, discuss their needs in advance, also. Make sure that you have adequate space allotted for any equipment they may bring along and that you have asked them to arrive in time to get set up before the event is supposed to kick off.
Set your goals & stick to a budget
Before you start planning, consider what you hope to gain from this promotion. Do you want to hit a certain dollar amount? Are you hoping to see a certain number of new customers? Will you be satisfied with buzz generated on social media? Whatever you hope to achieve through your promotion, make sure that your budget coincides. Once you have a set budget, don't go over, and be sure to track your return on investment.
Staff the promotion accordingly
During the planning process, it's important to consider that not all of bartenders may be suited to staff a particular promotion. If someone is uncomfortable, they may not provide the kind of customer service that you expect.
It's also important to figure staffing costs into your budget! How many bartenders will you need? Will they be making their standard rate?
Stay in Touch with Reality
All ideas are great in theory, but try to make sure you're plans are realistic. As mentioned above, return on investment is key. Will your time and effort for the promotion pay off (either in terms of dollars or reach)?
Keep yourself in check during each step of the planning process. If the plan is getting out of control or you're over budget, step back and re-evaluate. It's better to delay a promotion than to let an event turn out half-baked.
Put the "promote" in your promotion
You're not going to reach your goals if you don't reach out to customers and market your event. Use every medium possible to reach anyone and everyone interested in your event.
While paid advertising can be effective, you don't have to incorporate marketing costs into your budget. Instead, capitalize on your social media presence. Share your promotion on Facebook, Twitter, Foursquare Events and any other social network platform available. If you have a customer newsletter, be sure to include information about your event.
With online communication on the rise, face-to-face communication is often forgotten. Servers can engage existing customers by simply reminding about the upcoming promotion.
We'd like to hear from you! What promotions have you ran and got great success from?
[fl_builder_insert_layout slug="whitepaper-signup-module-run-a-promotion-max-roi"]