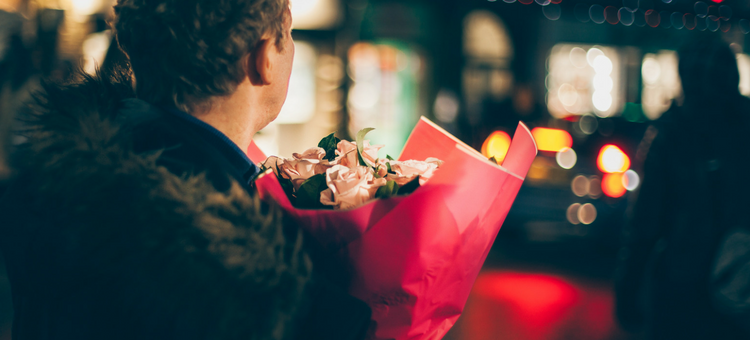 Valentine's Day has customers in the mood for love…and the mood to spend $3.5 billion on an evening out. But there's more to February 14th than just dinner. By focusing on 5 customer types, you'll uncover extra profits along the way. Ready to woo customers to your place? Sweet. These 14 Valentine's Day promotions will do the trick.
How to Target Your Promotions: 5 Customer Types
Like relationships, when it comes to restaurant Valentine's Day promotions – it's complicated. Only focus on couples? You'll alienate singles. What about families? Most restaurants overlook them. Be strategic by tailoring your promos to the right customers.
All Customers: These Valentine's Day promotions have real crowd appeal and maximize "forgotten" dayparts on February 14th.
Singles: Give singles a head start with 3 events and Valentine's Day promotions for February 13th.
Couples: Bring more to the table and they'll choose you over the competition.
Families: Couples with young kids can't always score a babysitter. Be their hero.
Homebodies: Valentine's Day promotions to-go – for the Netflix and chill crowd.
Valentine's Day Promotions Every Customer Will Love
1) Will You Be Mine? Next Week?
Here's an easy way to capture your customers' hearts on February 14th – and bring them back for a second visit.
When giving guests the bill, include a "Mystery Valentine." It's a sealed envelope with a surprise offer. The patron brings back their envelope (unopened!) within 2 weeks for the server to open. Include $5 off or a free dessert. Plus, go big with a few $20 gift cards to sweeten these Valentine's Day promotions.
2) Heartfelt Happy Hour: Perfect Pairings
Want to boost business before the dinner rush? Your happy hour menu could be one of your best Valentine's Day promotions.
Wine and Chocolate…with a Savory Twist: Think mini tacos with molé chocolate sauce and cocoa-rubbed short ribs.
Beer and Bacon: Show beer lovers you've got their back with a pairing menu that stars bacon-forward dishes.
If you still have spots open for dinner on February 14th, set out complimentary bite-size salty snacks like bacon brittle. Guests will be thirsting to order a big meal as studies show salty food actually increases hunger.
3) Make Everybody Happy with a Stoplight Party
Unsure how to please both singles and couples with your restaurant Valentine's day Promotions? Enter the stoplight party. Those who are taken wear red. If it's complicated? Guests sport yellow. Singles ready to mingle show up in green.
4) Have a Ball…Late Night Valentine's Day Promotions
If you're slammed for dinner but still hungry for sales, try these late-night Valentine's Day promotions.
Lowkey Masquerade Ball: Host a "ball" with a DJ. You provide simple masks for guests. They rock out till close.
Midnight Cupid's Carnival: Bring in a tarot card or palm reader to provide "love life" readings. A magician doing card tricks at the bar captivates crowds.
Making Moves: Hire a local dance instructor to teach salsa or ballroom dance.
5) Aphrodisiac-Inspired Menu
For restaurant Valentine's Day promotions that will get people talking, build a menu starring aphrodisiacs. You know, food that allegedly gets people in the mood.
Oysters: Italian philosopher Casanova claimed he seduced 100 women. He gave oysters all the credit.
Chili Peppers: Hot and spicy food does, in fact, raise the heart rate.
Asparagus: In 19th century France, asparagus was served to newlyweds on their wedding night.
Most aphrodisiacs are more fiction than fact, but the history and myths are the fun parts. Include these facts in your menu descriptions. Research revealed that detailed dish descriptions can increase sales up to 27%.
Pre Valentine's Day Promotions Great for Singles
6) Speed Dating
Yes, many singles are on Tinder or Bumble these days. But real-life speed dating is still a thing. So, make it one of your Valentine's Day promotions. Speed dating is especially popular in New York City and Chicago. Host a speed dating event at your bar or restaurant leading up to February 14th. You could offer a gift card to new couples that return to your restaurant for a second date.
7) Matchmaker Tastemaker Event
Restaurant and bar Valentine's Day promotions for singles are all about finding the perfect match. Lighten up the search by hosting a beer or wine tasting. Serve flights of 10-12 beers or wines (small pours, of course). Ask guests to pick their favorite. Then, the bartender randomly matches guests based on their favorite pours.
8) Galentine's Day on February 13th
This one is for the ladies – both single and taken. February 13th was deemed Galentine's Day by Leslie Knope on the hit TV show Parks and Recreation.
Leslie declared that a boozy brunch with female friends is the proper way to celebrate Galentine's Day. So, break out the mimosas and whip up a great prix fixe brunch menu.
Like Friendsgiving, this micro-holiday is popular among millennials. Show you're on top of pop culture trends with these Valentine's Day promotions for the gals.
For the Couples: Sweetheart Deals and Valentine's Day Promotions
9) The Whole Package
The more romantic, the better. That's the rule with Valentine's Day promotions for couples. Convenience is a nice perk, too. Build the ultimate lover's night out with these packages.
Bundle Up: Get cozy with a hotel, day spa, concert venue or playhouse. Create Valentine's Day promotions and packages that include these extras for one set cost.
With This Rose: Give the guys a hand by partnering with a florist. Let them select from a few bouquets that will be waiting at the table for the couple to enjoy – and take home at the end of the night.
With This Ring: Oh, so he wants to propose? Help him do it right. Offer a proposal package that includes a photographer who can capture the moment. Who knows, your Valentine's Day promotions could be the start of an epic romance.
10) Lover's Lunch
It's Valentine's Day, keyword "day." So, make the most of it with lunchtime Valentine's Day promotions. Busy couples can meet up during the workday for a romantic bite to eat. Bring in a local masseuse to do complimentary 5-minute chair massages for couples. Need ideas to attract the noontime crowd year-round? Check out these 15 trending lunchtime specials.
11) Couples Trivia Night
After your dinner rush, host a late-night live trivia event. Perfect for double daters and social couples, you can also use this initial event as a trial run. If it's a success, trivia night could be an ongoing event to pull in midweek crowds.
Today, it's easier than ever to host a trivia event, as part of your Valentine's Day promotions or for any occasion. You don't even need to hire a host, invest in equipment, or research questions. Instead, Buzztime lets you run the event – from managing teams to auto-scoring – all from your smartphone. You get access to crowd-pleasing questions, best practices, and more. What's not to love?
Show Your Heart: Charitable Valentine's Day Promotions
12) Indoor Picnic
Most hardcore romantics won't rush in for 5:30 reservations. But a family with little ones would be all in. Host an indoor picnic complete with fun red-and-white checkered tablecloths and these Valentine's Day promotions and menu ideas:
Invite Mom and Dad to enter to win a $50 gift card to return on another night…sans kids.
Offer digital arcade games – right at the table for instant family game night.
Create a menu with kid appeal: heart shaped pizzas, coconut shrimp plated in pairs to create a heart shape, and ice cream topped with candy hearts.
Bring in a (non-creepy) clown to do balloon animals or face-painting.
Provide indoor picnic Valentine's Day promotions…to-go. Busy parents can pick up your picnic dinner on their way home from work. Don't forget to include that sealed envelope with a surprise offer so they return again!
13) Family Game Night
Take a cue from the Winter Games, and treat kids to a little friendly competition.
Take cornhole, the iconic backyard bean bag toss, indoors! Both adults and kids love this one…
Break out the old school board games like Connect Four and Monopoly.
Family Trivia Night: "The fam" can bond as they compete against other families in a trivia competition.
Valentine's Day Promotions…To Go
14) Romantic Night In
Last but definitely not least, don't forget patrons who prefer date night…at their place. Already booked up with reservations? Promote a to-go package for lovebirds.
Most restaurants have a narrow focus – limiting Valentine's Day promotions to the dinner hour. But you're not like most restaurants. Be strategic. Get creative. And guests will only have eyes for you.
[fl_builder_insert_layout slug="whitepaper-signup-module-run-a-promotion-max-roi"]