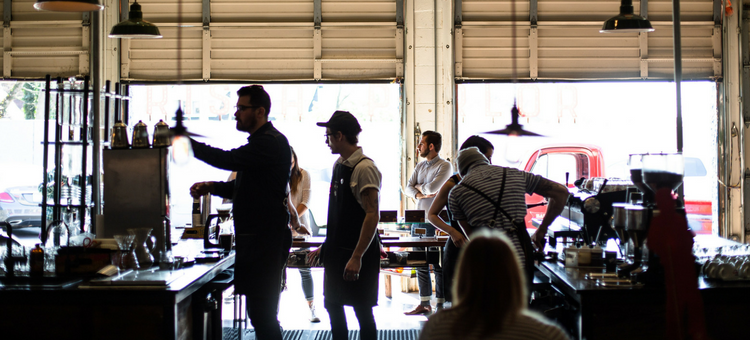 By now, you're used to companies offering loyalty programs. You probably use a loyalty card when you shop at the grocery store, and you might use one for your morning latte at the coffee shop. But wouldn't you like to offer something a little more interesting than a card swipe for your customers? Check out these ideas for clever customer loyalty programs.
1. Use Foursquare.
Your customers are probably on Foursquare anyway, so why not take advantage of this for your loyalty program? For every designated number of check-ins, offer customers a great discount or a free appetizer. No cards required!
2. Make it special.
It might not sound like a good idea to have your customers pay something up front to join your loyalty program—after all, aren't loyalty programs supposed to save customers money? But if you market your loyalty program as something elite, for special customers, you can make it seem attractive. Of course, this means you'll really have to deliver with your rewards. Offer deep discounts and special freebies for customers in the program.
3. Turn it into a game.
Loyalty programs don't have to be totally boring. Make yours a little more interesting by making it a game! Give your customers a punch card, and when they fill it up with visits or meals, allow them to enter into a raffle for a big prize. If you make it something more exciting than just a typical discount (for example, a large gift card), your customers will be eager to enter. Of course, you're not limited to raffles…any luck-based game will do the trick.
4. Do some good.
What's better than helping out your community? Although customers love receiving rewards, they also love giving to others. For every so many meals a customer orders, you can offer to donate money, food, or winter coats to a local charity. This has the added benefit of showing that your business cares about others.
5. Offer experiences.
Yes, discounts and free food are always appreciated, but experiences are a welcome change of pace. You might try offering access to a special VIP dinner for any customer who orders a certain number of meals in the designated time period. This builds customer loyalty and helps you strengthen your relationships.
6. Partner up with another company.
You don't just have to offer your own services as a reward! Are there other businesses nearby that pair up well with yours? For example, you might consider partnering with a local movie theatre to offer a "Dinner and a Movie" deal. If a customer purchases ten meals from your restaurant, they'll receive a gift certificate to the movie theatre. This shows customers that you care about their interests, not just your bottom line.
Customer loyalty programs don't have to be the same old boring swipe cards. Try offering something fun or unexpected and your customers will be back often.
[fl_builder_insert_layout slug="whitepaper-signup-module-rewards-program"]