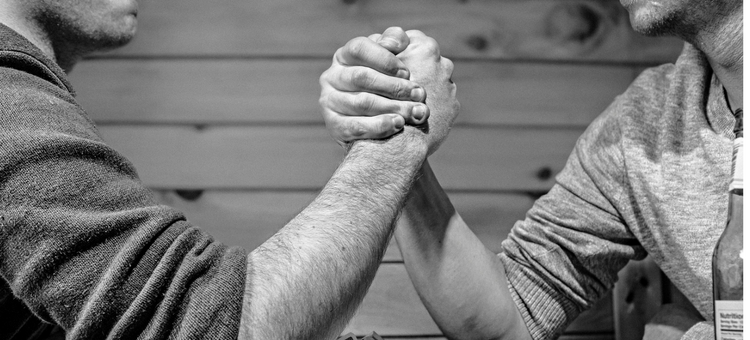 Running a profitable bar takes more than guts and some luck. To succeed, you need to be smart about every aspect of your business, which includes having the know how to beat your competitors. Here are 6 things that every bar owner needs to smash the competition.
1. Intimately understand what the competition is doing to draw in customers:
If you are wondering why your bar is half full night after night while the bar down the street is always packed, it's time to put on your detective hat to figure out why. Go undercover as a customer and observe what they are doing. What promotions does the bar offer? Is there anything unique about the ambiance, signature drinks, or anything else that you might have missed? The first step toward beating your competitors is to know what they are doing right.
2. Know what sets your bar apart and make sure that your brand reflects those unique selling points:
Every bar needs a strong brand identity, which must consistently reflect what makes it special or different from the rest of the pack. Your brand identity should shine through everything that you do, from your marketing and promotions to atmosphere to the food and drinks that you serve. To learn more about why consistent branding is so important, you may also enjoy reading our previous blog post on, The Importance of Brand Consistency For Your Bar or Restaurant.
3. Pour just the right amount of alcohol, every time:
Over-pouring will kill your bar's alcohol supplies and profits. Meanwhile, under pouring will leave your customers disappointed. It's essential to pour the right amount of alcohol every time to both keep alcohol costs under control and beverage quality consistent. Keep a close eye on your alcohol inventory and your bartenders' pouring techniques.
[fl_builder_insert_layout slug="whitepaper-signup-module-29-tactics-busiest-bars"]
4. Don't just repeat what your competition is doing, do something different:
Once you identify what your competitors are doing to win, don't merely imitate what they are doing. You need to be different and show some innovation to set your bar apart from the crowd. Stumped for ideas? Ask your loyal customers and employees what they would like to see new or different implemented in your bar.
5. Invest in staff training and reward systems:
Your bartenders and servers are your bar's biggest assets. Don't skimp on the training and motivational tools they need to do their jobs right and to feel like they are a valued partner in your business. A great staff starts with strong leadership and their belief that you value and respect what they bring to the table.
6. Have an aggressive marketing and promotion strategy:
No bar can afford to rest on the laurels of the loyal, returning customers they already have.  In the bar business, you need to be constantly hungry and working to bring new customers through the door. That all starts with an effective marketing and promotion strategy, as well as the ability and discipline to implement it.
Succeeding in the bar business is no easy task but with the right knowledge and steps, your bar can too come out a winner!