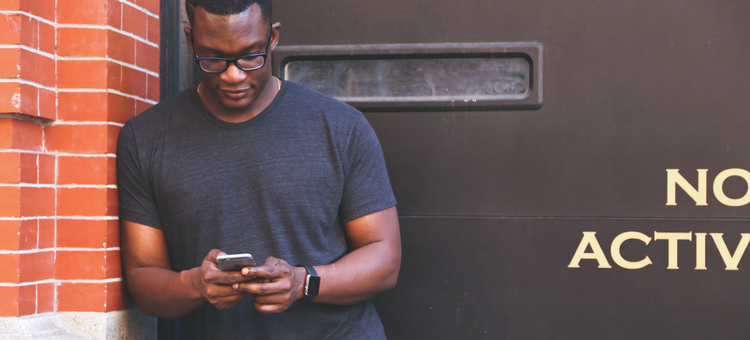 From managing social media to scheduling shifts, apps for restaurant owners make it easier than ever to run a business on the go. But with all the apps to choose from, it's difficult to narrow down exactly what you need. That's why we compiled this list featuring the 7 best apps for restaurant owners who want to run a more efficient operation. As an added bonus, check out 3 apps that seem like they're just for guests, but offer hidden benefits to you as an owner.
1. Hootsuite
What It Does
This app for restaurant owners (and any social media manager in general) empowers you to manage multiple social media accounts – all in one app.
Why You Need It
According to PEW Research Center, 75% of high-income adults online use Facebook. And almost half use Instagram. Then there's Twitter, Snapchat, and LinkedIn (for recruiting) to consider. Although nearly all of these platforms can be managed on mobile devices, that's a lot of social media apps for restaurant owners to keep track of. Fortunately, Hootsuite is one of the most effective apps for restaurant owners to manage their social media accounts.
The Benefits
Easily schedule posts: Instagram. Twitter. Facebook. You name it. Every major social media account can be integrated into your Hootsuite account. From there, you can schedule posts days, weeks, even months in advance! Apps for restaurant owners that empower advance planning…that's a big win.
Gather data about your messaging: Apps for restaurant owners are most beneficial when they provide information that you can use to your advantage. And Hootsuite doesn't disappoint. With analytics to track engagement and the ability to monitor conversations about your business, you can easily track information to guide future messaging for your restaurant.
Stay on brand (no matter who's managing your account): It's not uncommon for restaurant owners to pass social media responsibility to their staff members. Sometimes it's a seasoned manager. Sometimes it's a server that speaks fluent SnapChat. Whatever the case, Hootsuite allows you to view messages from multiple account managers to ensure posts are approved quickly and consistently on-brand.
2. SnapSeed
What It Does
Some apps for restaurant owners, like SnapSeed, have very specific purposes. This one is all about making your food photos pop!
Why You Need It
For restaurants, food photos on social media aren't just for good looks. They're for business…and the 86% of millennials who want to try a new restaurant after seeing food-related content online!
So you need apps for restaurant owners that can beef up your photography game. That's why SnapSeed made this list. It's a mobile photography app that showcases your signature dishes in their best light.
Benefits
More Features than Your Average Platform: Instagram is considered one of the main social media apps for restaurant owners who want to display their dishes like art. But while Instagram primarily provides filters and basic modification options, Snapseed offers 29 tools to get just the right settings for your photos.
Intuitive User Experience: Most people shy away from photo apps because they can be complicated. But with a simple design and user-friendly interface, Snapseed is easy to use for everyone – from professional photographers to your mid-shift line cooks.
Easy Sharing: You just adjusted your latest photo to perfection. Now what? With Snapseed, you can simply download the finished product and share it on multiple social media apps for restaurant owners – including Instagram and Facebook.
3. ReviewTrackers
What It Does
The best apps for restaurant owners give you super-human powers, like the ability to know what everyone is saying about you – at all times.
Why You Need It
In the restaurant world, reviews are kind of a big deal. After all, 92% of consumers read reviews before deciding where to dine. A lot is riding on how many stars your guests give you. However, there are so many sites where customers can leave their thoughts: from Yelp to Google, Reddit to Facebook. Are you supposed to track every review? Let apps for restaurant owners, like ReviewTrackers, do the work:
Benefits
Track all your reviews in one place: The name pretty much gives away this app's biggest benefit. ReviewTrackers combines over 100 review sites into one, easy-to-digest platform so you can monitor review sites in one place.
Respond quickly to guests: With the ability to automate your review collection, you can easily check reviews and respond when necessary. Thank guests for their raving feedback. Address issues with a customer who had a less-than-stellar experience. Rather than chasing down different review apps for restaurant owners, you can do it all in ReviewTrackers
Better understand your customer experience: Using machine learning, ReviewTrackers can analyze the customer experience that's trending for your restaurant. You can easily pull insights about what's working for your business – and what's not.
[fl_builder_insert_layout slug="whitepaper-signup-module-rewards-program"]
4. 7Shifts
What It Does
Apps for restaurant owners that reduce the stress of scheduling? es, please! Introducing 7Shifts
Why You Need It
Juggling the schedules of 20+ people is enough to make any person go mad. But that's just an average day for restaurant managers and owners. Wish things could be easier? So do the creators of several apps for restaurant owners. That leads us to 7Shifts – a scheduling tool that streamlines shift-making and staff communication.
Benefits
Factors in all the details: A lot goes into making a schedule. And some scheduling apps for restaurant owners don't take all those variables into account. But 7Shifts can automate a schedule or allow users to implement custom templates that fit weekly shift requirements and staff availability, while also tracking overtime and regional labor laws.
Simplifies shift sharing and communication: It's a fact. Staff schedules change. There are no apps for restaurant owners to solve that! But 7Shifts at least makes it easier to communicate about shift changes. Employees can receive their schedules via text, app, and/or email so they never miss a shift. And with a messaging and group chats, they can easily communicate if they need to switch or find a replacement.
Tracks employee engagement: Wish there were apps for restaurant owners that could track employee performance? 7Shifts can do that, too. heck the staff leaderboard, which showcases your most and least engaged employees. Track your staff no-shows and late arrivals. And send out automated surveys to get your team's feedback on the regular.
5. BevSpot
What It Does
Breeze through inventory like never before, thanks to inventory apps for restaurant owners like BevSpot.
Why You Need It
Inventory isn't easy. Whether you're behind the bar or behind the line, you have to track everything from produce to bottles to garnishes. And it's a major pain point for the 51% of restaurant owners who listed high operation and food costs as their biggest challenges. Fortunately, inventory apps for restaurant owners can be a real budget saver. We like BevSpot because it's a solution that covers both the food and beverage portions of your restaurant.
Benefits
Interactive inventory calculator: Move over, paper and pen. BevSpot lets you take inventory directly to any mobile device. Can't get a good mobile connection in your walk-in? No problem. Cloud-based apps for restaurant owners like Bevspot include an offline mode that let's you keep counting, then uploads data when a connection is available.
Customized tracking options: Keep your data as accurate as possible with flexible units and settings that match your reporting needs.
Usage reports and analytics: BevSpot provides regular reports so you can see what ingredients are being used and where you're wasting money.
6. FreshBooks
What It Does
If you think this sounds similar to Quickbooks, you're right. Like Quickbooks, FreshBooks is one of the top accounting apps for restaurant owners…
Why You Need It
There is a lot to keep track of when it comes to restaurant expenses. Cashflow. Payment. Invoices. And to do it all manually could lead to costly errors. It helps to have financial apps for restaurant managers that automate most of your accounting tasks. Which is why we love FreshBooks.
Benefits
Save time with automated accounting: Mundane accounting tasks can take up a lot of your time. Fortunately, FreshBooks can automate most tasks, like tracking expenses, time, and reports. Just configure your settings and let the software do the hard work.
Track expenses on-the-go: Sync your business bank account and credit card to FreshBooks for more automated tracking. If you wind up paying for something with petty cash, just snap a pic of the receipt and upload it with a simple click.
Set up payments for employees: With the FreshBooks Gusto app, you can schedule regular staff payments that automatically deduct taxes on the federal, state, and local levels. That way your team doesn't get any unpleasant surprises when tax season arrives.
7. Feedly
What It Does
Know what's up in the bar and restaurant industry at all times with news-focused apps for restaurant owners.

Why You Need It
Gone are the days when you'd get an industry mag in the mail once a month. Today, restaurant biz news is coming at you all day, every day on thousands of websites and industry publications.
That's why you need apps for restaurant owners like Feedly. It sorts through the industry-related headlines, so you don't have to. You get a personalized digest emailed to you in an easy-to-read format.
Benefits
Monitor industry news: Set up keywords alerts to monitor the latest news about the restaurant industry, your business, or even your competitors.
Track your favorite publications: Keep all of your favorite industry news sources in one place by selecting the blogs and publications you read religiously.
Follow your favorite influencers: Add YouTube Channels and Twitter accounts of industry thought leaders so you can scroll through daily inspiration without having to switch between different apps for restaurant managers.
BONUS: 3 Apps for Restaurant Owners (Disguised as Apps for Guests)
Benefit for Guests: Once guests download the Buzztime Entertainment app, they can play trivia at thousands of bars, restaurants, and breweries nationwide. This app keeps guests entertained through every phase of their experience, and keeps 'em coming back.
Benefit for Owners: While it may seem like pure fun and games to guests, Buzztime offers so much more than just entertainment apps for restaurant owners. You also get access to digital signage to promote specials on your own TVs, the ability to host your own live events, and more.
Benefit for Guests: Streamline the reservation process for customers so they can more easily book a table at your restaurant, using one of the most popular reservation apps for restaurant owners.
Benefit for Owners: Give your team a heads up on big parties and your numbers for that night. Your team can take notes on guest preferences to elevate their experience for their next visit.
Benefit for Guests: If you offer a wide range of brews or wine, consider partnering with Tap Hunter. This app lets users track when and where their favorite boozy beverages are available – along with events and specials at their favorite spots.
Benefit for Owners: Promotional apps for restaurant owners can help put you on the radar for guests seeking specific brands or great deals. This app does even more: helping with back-end work, like updating your menu, taking inventory, and preventing loss.
…and that's a wrap on apps for restaurant owners! Have a favorite app you use? Let us know in the comments!