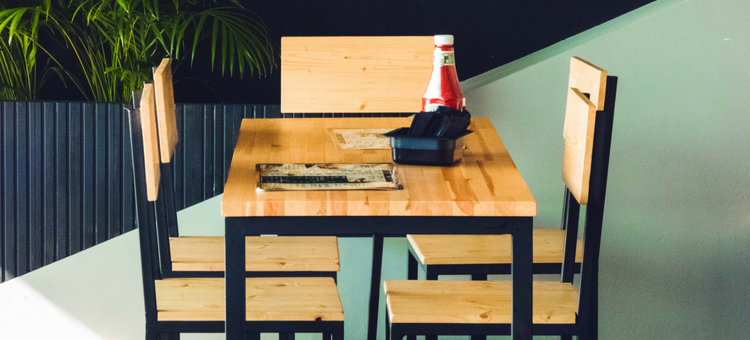 In order to effectively increase bar, restaurant, or hospitality venue sales you must always innovate and introduce new pulls and promotions to attract new customers. Even if you're booming on the weekends, perhaps your Tuesdays or Wednesdays are always slow. Or maybe your brand attracts tons of patrons in the warmer summer months but fails to draw consistent crowds in the winter months.
In any case, there are several bar promotions and tactics you can use to improve periods of slow business. Whether on social media or in person, these pushes help raise brand awareness and provide an incentive for visitors to become repeat visitors. Follow along for 7 great tips on attracting more customers even in the lulls.
[fl_builder_insert_layout slug="whitepaper-signup-module-66-promotions-to-drive-sales"]
1. Focus attention on your food by branding your recipes. For restaurant managers not meeting the goals they've set, one great way to drum up attention is by making your recipes the draw. Contribute to a local cookbook and start your own blog through your website. Work alongside your local grocery store to sell readymade signature meals at multiple locations.
2. Make use of check-in apps to put your restaurant on the map. Sometimes slow business is a direct result of a lack of visibility. Offer deals and discounts to customers who check in on Foursquare and Yelp when they visit. This will boost your brand name in local areas and attract millennials raised on check-in apps and peer recommendations via social networks.
3. Expand email marketing by sending birthday emails. Birthday emails containing offers like a free appetizer or 50% food gets one-time visitors back in the door. Being upfront about these discounts encourages more customers to provide their email addresses for birthday discounts, meaning you have more contacts to send other marketing emails and promotions.
4. Deliver to local addresses. Including a delivery option is an excellent way to carve out a niche for your bar and restaurant and to reach a greater clientele. Joining services and apps like Eat24 and GrubHub help you reach homebodies and customers that otherwise wouldn't wander in. This stream of revenue also creates higher awareness of your brand in general, so customers are more likely to visit.
5. Really take advantage of your happy hour. Expand the hours during which happy hour specials are offered, and be bold with your discounts. While you may be shaving money off initial profits, becoming the "go-to" bar during happy hour is integral to generating foot traffic day in and day out. Once you regularly draw in lunchtime and afternoon visitors you can always scale back the discounts.
6. Incorporate events and activities into the restaurant experience. Hire local musicians and comedians to perform at special open mic nights. Install Buzztime's entertainment platform to entice customers with plenty of exciting trivia, poker, and arcade game options. Find a new angle to infuse your brand and location with fun and customer involvement.
7. Offer free and reliable Wi-Fi. When your location attracts longer-stay customers, either with restaurant trivia or super fast Wi-Fi, they'll set up shop and remain in your restaurant for hours at a time. This means multiple orders of many drinks and countless appetizers. Wi-Fi is a great way to increase the amount per tab.
By making strong marketing and branding choices like those listed above you can retool your image and find new ways to attract customers. Reaching out to untapped demographics in new ways is the secret to revving up business when times are tough.