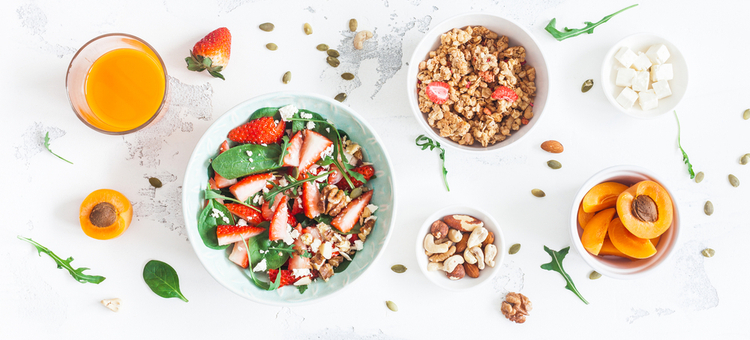 What new foods and beverages will your competition be focusing on this spring? And, more importantly, what will your customers be expecting? You can't see into the future, but you can still get an idea of what trends will be this spring. From meatless meals to super foods, here are nine trends you'll be seeing soon.
1. Less beef.
You might want to cut back on your beef-centric entrées. The rising price of beef means that more and more restaurants will be offering fewer steaks, roasts, and burgers.
2. More vegan and vegetarian meals.
Rising beef cost has another side effect…more vegan and vegetarian meals. With customers becoming healthier and caring more about sustainable meals, restaurants will be offering more meatless meals.
3. Hot dogs.
But it's not all about being meatless! The classic hot dog will be making a resurgence on menus. But think beyond mustard—today's hot dogs have more upscale toppings, like kimchi and chutney.
4. Red velvet.
For customers who feel like being indulgent, red velvet will be the way to go this spring. Restaurants are getting in on the trend by making everything red velvet, from milkshakes and cocktails to pancakes and doughnuts.
5. Juice.
Consumers' interest in health and their increased appetite for vegetables means that fresh juice is bigger than ever. This extends from restaurants to bars to designated juice bars.
[fl_builder_insert_layout slug="whitepaper-signup-module-create-menu"]
6. Deep-fried vegetables.
Just because customers are eating more vegetables doesn't mean they necessarily want to be healthy! To make vegetables like brussels sprouts more palatable, many restaurants are deep frying them to serve as appetizers or sides. Look for fried green beans, fried green tomatoes, and fried pickles.
7. Super foods.
This is yet another trend that's powered by health conscious customers. Although you may already have seen super foods like kale, quinoa, and pomegranate, look for newly popular super foods such as teff and cauliflower.
8. Single concept restaurants.
Forget long, complicated menus with millions of different dishes. The trend now is to perfect one thing and stick with it. Single concept restaurants—i.e. those that do just burgers, fried chicken, or hot dogs—are heating up.
9. Sriracha.
The Thai-style chili sauce is no longer just a hot sauce. As it gains popularity, it's finding its way into mayonnaise, potato chips, and even chocolate for unique desserts.
If you want to get a leg up on your competition, keep an eye out for these nine trends this spring. Are you planning on implementing any on your menu?