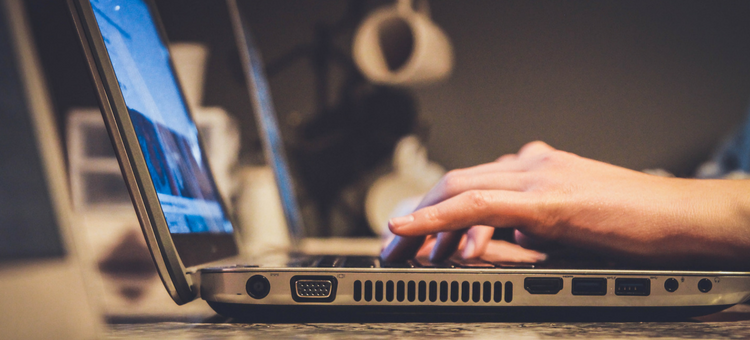 There's a method to the madness of restaurant email marketing: Give customers a reason to open your email, then reward them for doing so. These 9 email templates and 5 fast ways to grow your email list will help you bring in business – especially on slow nights.
Before You Begin: 3 Reasons to Get ESP
No, not the mind-reading ESP…an Email Service Provider. An ESP is a 3rd party software – like MailChimp – that sends and manages restaurant email marketing campaigns.
Without knowing code, create attractive emails using built-in templates. ESPs range from 100% free to about $100 per month. To see ESP reviews and pricing, click here.
ESPs come with analytics to improve your restaurant email marketing campaigns: see who opens your email, when, and what links they click on.
In addition to saving time and money, ESPs help you stay in CAN-SPAM
compliance – and avoid being blacklisted or facing fines.
Send Emails with Purpose: Use the 4 P's…Promotional, Perfectly Timed, Preview or Personal
Many restaurant email marketing campaigns fail because they only focus on promotions. Of course, a great promotion is a reason to send an email. But you'll cut into your profit margin and bore guests with non-stop "$5 off an entrée" coupons. In addition to Promotional emails, mix it up with 3 other reasons:
Perfectly Timed: Use the season, time of day, and even the weather as a reason for an email
Preview: Good restaurant email marketing should make guests feel like insiders with "sneak peeks"
Personal: Use the power of automation and segmentation to rock your restaurant email marketing
[fl_builder_insert_layout slug="whitepaper-signup-module-33-customer-loyalty"]
"Perfectly Timed" Restaurant Email Marketing Templates
Timing is everything. Especially when it comes to restaurant email marketing.
1) Work on Your (Slow) Night Moves
Use your restaurant email marketing to offset slow nights.
When to Send: The morning of your slowest night
Subject Line Idea: Do you reallllly want to cook tonight?
Body Copy: We didn't think so. Just show your server this email for a complimentary appetizer.
Graphic Idea: A beauty shot of one of your appetizers
Call to Action: Pick Your Appetizer (Link to Menu)
2) Bad Weather. Good Opportunity!
Let the weatherman guide your restaurant email marketing. The forecast is clear with a chance of big sales.
When to Send: When weather is forecast to be chilly
Subject Lines: Brrrr! Come get cozy by our fireside
Body Copy: Snow flurries? Too soon. Come chill with us this week. Our complimentary house-made mulled cider is waiting for you.
Graphic Idea: A picture of your cozy atmosphere or one of these 17 fall cocktail recipes.
Call to Action: See Our Fall Menu (Link to Menu)
3) Crazy Days of the Year
Every day is a holiday in the restaurant email marketing world. Use an offbeat holiday as your inspiration.
When to Send: December 11th
Subject Lines: Tomorrow is Gingerbread House Day – 3 (yummy) reasons to celebrate with us
Body Copy: Follow the gingerbread crumbs to our house for gingerbread martinis, ginger apple crumble, and ginger chicken salad.
Graphic Idea: Pics of your gingerbread menu items or snag a free stock photo to up your restaurant email marketing.
Call to Action: Make a reservation (if you accept online reservations)
4) Own a Day of the Week
Own a day of the week with restaurant email marketing that taps into popular hashtags like #MotivationMonday. Or, combine #WineWednesday or #WhiskeyWednesday with #WisdomWednesday.
Take a picture of a wine or whiskey you serve. Overlay a clever, funny, or inspiring quote onto the photo. If it's good enough, they might forward it – the holy grail of good restaurant email marketing. As an added bonus, use the graphic on your Instagram or Facebook page.
When to Send: Wednesday AM
Subject Line: Wise words for your Wednesday
Body Copy: None
Graphic Idea: Use one of these 15 apps to overlay quotes onto your photos and use GoodReads or Brainy Quote to browse thousands of quotes
Call to Action: See Our Whiskey List or See Our Wine List (Link to Your List)
"Personal" Restaurant Email Marketing Templates
5) Party Like It's Your Birthday
When you capture email addresses, ask for the customer's birthday. Then, your ESP may include functionality that "triggers" a standard birthday email. It's pure restaurant email marketing gold…guests feel special AND are incentivized to party at your place.
When to Send: The week before the customer's birthday
Subject Line: We hear someone's celebrating a birthday…here's an early gift
Body Copy: We'd love to celebrate with you! Enjoy complimentary appetizer anytime this month. Make a reservation for 6 or more, and we'll double it. Cheers to your birthday!
Graphic Idea: Avoid a stock image here. Instead, put a candle in your most popular dessert and take an Instagram-worthy picture.
Call to Action: Make a reservation (if you accept online reservations)
6) Interest-Based
Supercharge your restaurant email marketing with segmented lists.
Segmentation means creating email subscriber lists based on customer interests. ESPs can automate this for you. Here's why that matters: In the 2016 survey by HubSpot, 66 percent of customers said they unsubscribed from emails because "the topics weren't aligned with their interests."
If you own a sports bar, include questions about which sports the guest likes when signing up for your restaurant email marketing campaign. Set up separate lists for baseball, basketball, football, and hockey fans. Then, create events just for each group – like a tailgate event featuring free football trivia for football fans.
When to Send: The day before a big football game
Subject Line: Don't just watch tomorrow's big football game – play along
Body Copy: Touch down at our place and catch our famous 2-for-1 pitcher specials. Throw down in a few rounds of Football Trivia, with questions tackling the week's hottest football stats, stars, and plays.
Graphic Idea: If you carry Football Trivia, use graphics from the free promotional toolkit.
Call to Action: Make a reservation (if you accept online reservations)
"Preview" Restaurant Email Marketing Templates
Preview emails are a great restaurant email marketing tactic. Guests love being first to know about awesome events.
7) New Entertainment
Launch restaurant email marketing campaigns that highlight new fun events and entertainment.
When to Send: When you have a band, new bar games or bar trivia, or a theme night
Subject Line: We just raised the bar on fun – try our (free) digital arcade
Body Copy: Now serving on-demand games and trivia along with the food you love. Beat the midweek blues and join us this week for nationally scheduled trivia challenges all day till close.
Graphic Idea: Use some behind the scenes pics of your staff trying out the new games!
Call to Action: See the Games
8) New Menu Items
Guest should always feel like it's a privilege receiving your restaurant email marketing messages – give them insider info to prove it.
When to Send: A few days before a new menu hits
Subject Line: Just for you! A first look at our winter menu
Body Copy: Winter's coming. We're ready with a fresh taste of the season. Be the first to experience our new menu when it hits tables this Thursday.
Graphic Idea: Exclusive sneak peek! 3 photos of your new menu items.
Call to Action: View the New Menu (post the menu online a few days early)
9) New Amenities or Services + Bonus Tactic! Limited Time Offer
If you're sending out a press release about a new service or amenity, schedule your restaurant email marketing to go out at the same time. Customers will feel special hearing the big news directly from you.
When to Send: When you remodel, create a room for big groups, open a patio, begin catering, etc. Don't abuse this restaurant email marketing tactic by letting guests know about small improvements. The improvement must benefit the customer – otherwise, don't bother including it in your restaurant email marketing.
Subject Line: We cater to your needs. Literally.
Body Copy: You ask. We deliver…to your home or office! We're excited to share that we now offer catering. The first 10 to book a catering event with us will enjoy a 15% discount.
Graphic Idea: Instead of a graphic, include 8-9 ideas for a catered event
Call to Action: See the Catering Menu
Build Your Email List Fast – 5 Ways to Do It
Good restaurant email marketing is always permission-based. In fact, it's illegal to send emails to anyone who hasn't given you permission. Here are 5 easy ways to grab those email addresses the right way.
Offer Free Wi-Fi!: If you're just giving away your free wi-fi password, you're doing it wrong. Use software that asks for the customer's email in exchange for the benefits of free wi-fi.
Reward Sign Ups: Free wi-fi is one reward, but other rewards for joining your restaurant email marketing list could be a $5 coupon or a free dessert. Make the award something worthwhile. After all, you're now gaining "permission"
Incentivize Servers: Give your servers a reward for collecting emails at the end of the meal. Instruct them to remind guests about the sign-up reward.
Promote In-House: Use eye-catching digital signage to alert guests that they definitely want to join your restaurant email marketing list. Remind them of the sign-up reward! If you've used your ESP to create a "triggered email" when someone signs up, promote the fact the guest gets an INSTANT sign-up reward to redeem right away.
Promote Online: Use your website and Facebook page to get email signups. Facebook even allows you to configure your Facebook page to show a "sign up" button – link it directly to your email signup page.
Great restaurant email marketing begins with self-reflection. Which emails do you open? How often do you like hearing from businesses? Apply the golden rule to your restaurant email marketing efforts: treat your guests' inboxes how you want yours to be treated. It's not just about sales, it's about building a lasting bond with customers. That's what gets them in the door – and keeps them coming back.