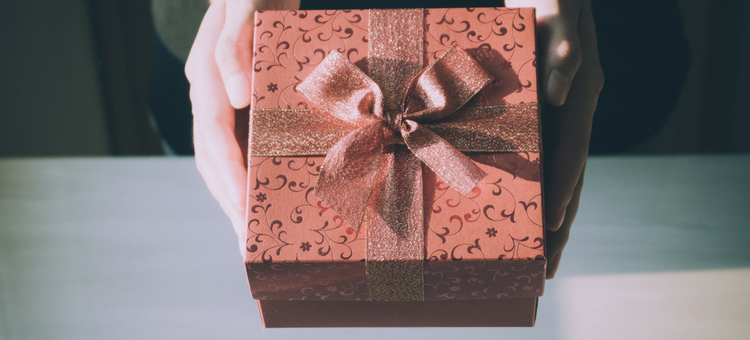 It's the most wonderful time of the year. But the holidays can also be stressful for senior living community managers in need of creative ways to boost holiday cheer for residents. That's why we've put together a list of gifts for seniors at your residence – all designed to be useful…and fun!
Gaming Gifts for Seniors
When it comes to choosing holiday gifts for seniors, it's game on! More than just a good time, games are useful for improving senior physical and mental health, dexterity, and quality of life.
Perhaps the most powerful benefit of gaming gifts for seniors is the social aspect. Games encourage residents to interact with each other and their visitors. A healthy level of competition can get the conversation going and foster new relationships, which may help ward off depression.
1) Board Games
Remind residents of happy times spent playing board games – like Scrabble or Monopoly.
If you already have these classic board games stocked, do a quick evaluation to see if any need to be replaced. Maybe some are missing pieces, cards, or instructions. Plus, many classic games release new editions each year. Treat residents to a shiny new version this holiday season!
Aim to get a good mix of games, from strategy to word games or just something a little silly your residents can play with their families (Candy Land is popular for visiting grandchildren).
2) Digital Games
While you can't go wrong with board game gifts for seniors, digital games are proven to be even more useful in terms of improving mental sharpness, memory, and social skills.
To maximize the brain-boosting power of digital games, it's important to partner with a company that offers high-quality games. For example, Buzztime is one of the best digital gaming gifts for seniors. Seniors use easy-to-operate touchscreen tablets to access trivia and a digital arcade loaded with everything from card games to word finds, creative building games to realistic race-car challenges.
In fact, a study found that seniors who played digital race-car games experienced a drastic improvement in memory, attention, and multi-tasking skills. Surprisingly, even single-player arcade games improved the social functioning of seniors, according to another study.
3) Puzzles
Jigsaw puzzles have always been a family favorite pastime and also provide many benefits – making them top gifts for seniors. In addition to entertaining residents, puzzles help improve motor skills and dexterity as seniors work to fit the individual puzzle pieces together.
Some puzzles are specifically designed to ward off dementia. Like digital games, jigsaw puzzles are another form of mind exercise and can improve visual perception skills. Once the puzzle is complete, residents experience feelings of accomplishment and productivity, further boosting confidence and morale.
For more ideas on games that would make great gifts for seniors, check out this post!
Get Active! Fitness-Forward Gifts for Seniors
Gifts for seniors that enhance their activity levels are very useful. Take a look at some of the activities your residents enjoy, and try to think of gifts for seniors that could enhance their experience.
4) Gardening Tools
If you offer gardening for senior residents, purchase equipment to make tasks a little easier on your residents. Ergonomic gardening tools are designed to make gardening easier and reduce strain. Even seniors with mobility limitations can garden for hours, with the right tools.
5) Fitness Classes
For senior living facilities that don't already have a fitness program in place, investing in one would be a great idea in terms of gifts for seniors.
Poll your residents to find out if there is a particular regimen they'd like to try, like yoga, tai chi or aerobics.
You can always test it out for a few months, and then switch things up or add the fitness class as a regular part of your facility program.
Fitness programs may also attract new residents to your facility, making them great gifts for seniors – and for you!
6) Recreational Therapist
If your senior living facility has a certified recreational therapist onboard, then congratulations – you're ahead of the game! If not, you may want to consider adding one to your staff as one of the more long-term gifts for seniors.
A recreational therapist is trained to understand what your residents want and need in a fitness program and can design activities that will get them up and moving. They're a great addition to any senior living facility.
Hiring a recreational therapist full-time may not be in the cards for your senior living community. If that's the case, hire a recreational therapist on a consultative basis. You could offer complimentary 30-minute recreational therapist sessions to each resident as one of your gifts for seniors.
The Center for Disease Control and Prevention (CDC) recommends at least 150 minutes of moderate activity per week for older adults to keep them healthy. As we get older, we need more exercise to remain healthy; however, it becomes more difficult to remain active over time. That's why gifts for seniors that encourage physical activity are so useful to living facilities.
Fun for All! Experience-Focused Gifts for Seniors
Gifts for seniors don't have to be material items. In many cases, your residents may find more joy in experiences. With that in mind, there are plenty of fun events you can provide as gifts for seniors in your facility.
7) Tournaments
Set up a tournament as one of your gifts for seniors so they can challenge each other in some friendly competition. For the holidays, it could be a gingerbread house competition. Or, try a puzzle-completing tournament. Teams of seniors can compete to see how fast they can put together a holiday-themed puzzle.
Another popular type of tournament? Trivia! Teams can battle it out in a live trivia tournament that puts their knowledge to the test. Ask them to invite family and friends to turn it into a fun visitor's day event.
8) Concert
One of the best gifts for seniors is the gift of music. Hire a local band or choir group to put on a performance for your residents. You can even clear out some room and turn it into a dance party.
Music has been shown to be a strong memory stimulant, so raise the nostalgia factor by requesting songs your residents grew up listening to. Music from the 40's and 50's will be a big hit.
You can also think outside of your building. If there's a local musical event near you, you can get tickets as gifts for seniors.
9) Group Class
Learning never grows old, and booking a class is a great idea when it comes to gifts for seniors. Reach out to local instructors, and see if they'd come teach your residents a fun recreational activity.
You can run a cooking class and let your residents enjoy a meal they've prepared together. Art classes are another popular option, giving residents a creative outlet through painting or pottery. You can even incorporate some exercise with a dance class.
If you really want your gifts for seniors to leave a lasting impression, always let them invite their loved ones to join in the fun. As far as gifts for seniors go, making memories with friends and family is priceless.