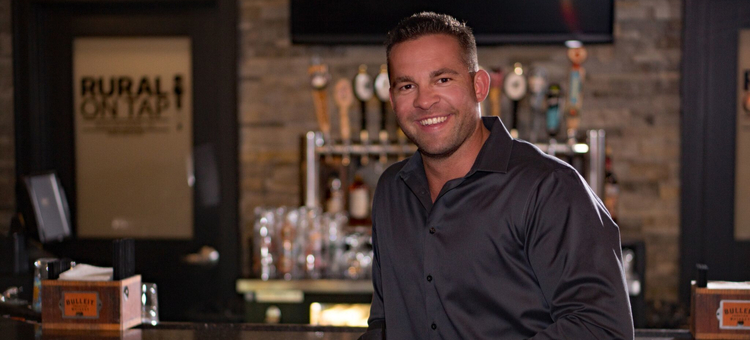 It takes a lot to impress Jon Taffer of Bar Rescue. Yet, that's exactly what bar and restaurant guru Nick Fosberg managed to do.
Jon Taffer personally invited Nick Fosberg to speak at his event in 2016, praising him as someone "who can make a big impact in this industry."
If you haven't heard of Nick Fosberg, you will soon.
Author, marketing expert, and bar owner in the Chicagoland area, Nick is known for launching some of the best bar promotions in the industry today.
His marketing strategies achieve the holy grail which he believes is "attracting new customers at a profit – then turning a good percentage into loyal, repeat customers who refer friends and family."
In fact, Nick agreed to share his secret formula for doing all of the above. It's called the "Viral Offer Promotion" (VOP).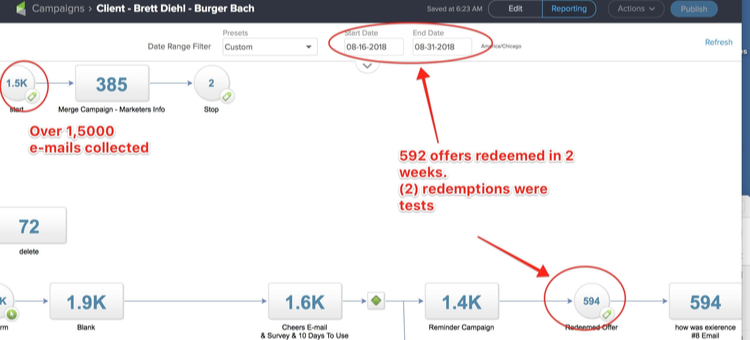 Trust us, this is one interview on the best bar promotions you do NOT want to miss – especially if your goal is to attract new customers. Ready? Let's dive in…
Buzztime) Let's cut to the chase, what's the Viral Offer Promotion (VOP) and why is it the best bar promotion for getting new customers?
Nick Fosberg) My clients love the VOP system because it's the fastest, most efficient way to get new customers through the door.
At the core of the system is a valuable offer – something that when someone sees the offer they say to themselves "I can't pass this up!". Like a free entrée or 50% off. If you're saying to yourself "I don't like to discount!" hold that thought.
The bar or restaurant owner then uses this offer to both a) bring new customers through the door ASAP and most importantly, b) capture customer contact information – emails, phone numbers – so they can be marketed to in the future and brought back in for regular specials and promotions.
In my opinion, the VOP promotion is the best bar promotion because it provides both short-term, immediate benefits by getting bodies in your business – as well as an even more impressive ROI over time.
I've put together a video that walks you through the process step-by-step and shows actual results from some of my clients.
Buzztime) Right now, there are restaurant and bar owners shaking their head, saying that a free entrée is too much to give away! What would you say to them?
Nick Fosberg) I'd say this. "You may lose a few bucks, but you'll gain hundreds – if not thousands of dollars – over time. When you use the right restrictions though, you'll weed out the "coupon cutters" and at the very least break even."
The best bar promotions for attracting new business focus on the overall lifetime value of the customer (or LTV). You can see how to perform the LTV calculation here. Basically, a strong LTV ratio means you spend very little to acquire a new customer – compared to how much that customer spends with you over time.
[fl_builder_insert_layout slug="whitepaper-signup-module-26-bar-promotions-that-work"]
Buzztime) So you're saying the VOP bar promotion won't work without a good offer?
Nick Fosberg) Correct. You need to go big – AT FIRST – if you want new customers. Once you get them in the door, you can use low- and no-cost strategies to keep them coming back. I'll talk about one no-cost tactic later on, that simply involves a personal email from the owner.
Your bar promotion MUST center on an offer that provides exceptional value to a new customer. It needs to be over the top…exciting…irresistible and answer this question:
"What's in it for me?"
Listen, we're all competing with Netflix, frozen pizza, beer, and sweatpants. What's going to get someone off their couch? How can you attract a customer who's never been to your bar or restaurant?
A free meal might do it. Or, my clients have great success with a 50% off bar tab, good up to $20 off.
The bigger the value of an offer, the more people you'll get walking through your doors.
After a great offer, the best bar promotions ALWAYS create 2 things:
Urgency + Scarcity
Urgency and scarcity create FOMO or fear of missing out, so people take action. Urgency is achieved by including an expiration date in the very near future…I'm talking 10 days tops. Scarcity is verbiage like "offer good for the first 12 people who claim it."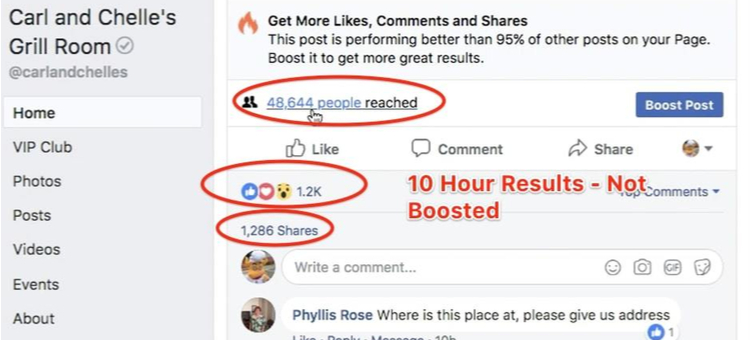 Buzztime) We can see how the best bar promotions can go viral…fast! But what about those coupon cutters? The ones who come in for 50% off and never come back again?
Nick Fosberg) Good point. That's where restrictions come in…
Most importantly, you've got to be 100% crystal clear that the offer is good for new customers only.
You also need disclaimers like a 2-beverage minimum on the half-off bar tab. It doesn't have to be alcohol, since most states will not allow you to specifically require an alcohol purchase. However, a beverage could be a soda or juice. Other restrictions could include "one use per customer" and "dine-in only."
Buzztime) We've heard that freebies and big discounts devalue your brand. Will the bar come across as cheap, desperate…and well, kinda thirsty with a 50% off bar tab special?
Nick Fosberg) Not if you're 100% transparent! You must tell customers WHY you're going all out with this irresistible offer you have for them.
ALWAYS give customers the "why" behind your promotion.
Let's say a bar is launching a 50% off bar tab special on Facebook as a way to build a database of emails and cell phone numbers, here's what they might write:
"Have we gone crazy giving you 50% off your bar tab? Nope. Hear me out, it makes perfect sense. As the owner of ABC Bar and Grille, I want to give a big thank you to our loyal customers for being so loyal to us over the years. For everyone else? This is my personal invitation to give us a try. My team and I want the chance to win you over by providing you with an amazing experience and we're happy to give you 50% for the opportunity to do just that."
Customers – and people in general – respect honesty.
Honesty is necessary for building relationships. Isn't that your goal? To build a long-lasting relationship with a new customer? The best bar promotions don't just yank customers in the door, they jumpstart a lasting bond.
Buzztime) Ok, so after you come up with the strong offer for your bar promotion. What's next?
Nick Fosberg) Write a Facebook post that outlines your (irresistible) offer and tells people they need to share it or tag 3 of their friends (this is where the "viral" part comes in) – and then go to a landing page on your website to redeem the offer.
In a sense, your existing followers become brand ambassadors for you. By tagging their friends or family or sharing your post, they're:
· endorsing your business
· spreading the word about your best bar promotions and
· bringing those people over to your Facebook page.
You can also create a simple Facebook ad that includes your offer. The only caveat is that paid Facebook ads will not give your ad much exposure when you're asking people to share, comment, like in order to receive something. Easy…just remove that language but still put that offer in front of people.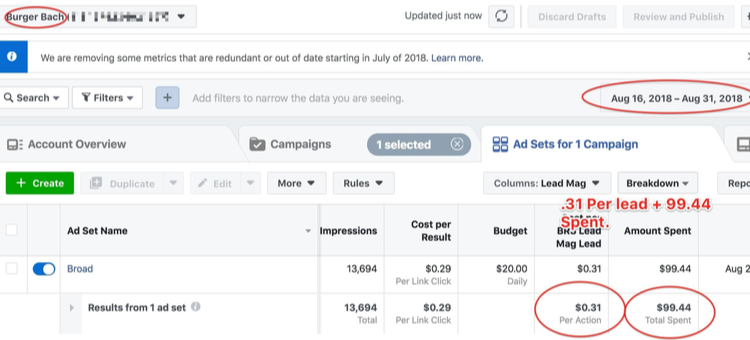 Buzztime) Got it. So the customer gives you their email address, maybe their phone number, to receive your offers. What do you do next?
Nick Fosberg) You send them your offer! But first, create a unique code in your POS system to track redemptions.
When someone redeems the offer in your bar or restaurant, the server just has to push a button and boom…you're now tracking how many people redeemed it. Run a simple sales report to find out the check averages for those who used the coupon, and you can compare that to how much you spent on your campaign.
Buzztime) What's the best way to use customer emails once you've acquired them?
Nick Fosberg) When someone arrives on your landing page, then provides their email address so they can receive your offers, what you do next is critical…
You should use an email management system like Mail Chimp or Constant Contact to set up an email that goes out immediately and automatically when someone signs up.
But here's what every bar and restaurant gets wrong.
They send an email that LOOKS like a templated email.
Instead, make the email…look like a personal email.
It should be a plain Jane email, that appears typed out by the owner.
I call this my "Cheers Letter" email – and it's at the core of our marketing system. You can read more about it in the book I wrote called Bar & Restaurant Success, which is available for free right now.
Basically, this Cheers Letter is like a virtual handshake…it's the first impression you're giving this new customer. You need to wow this person before they set foot in your restaurant. You're going to do this by combining your best bar promotions with a personal letter that might go something like this:
"Hey there, Lisa! I want to personally thank you for signing up to receive your free meal! Again, the reason I'm doing this is to hopefully win over some new customers after giving them a great offer, along with an amazing experience. Maybe you, and the others will even want to tell your friends and family about us?
I also have something important to ask of you…..
When you come in to redeem your offer, my team will do everything to ensure you have an awesome first visit. But, in this business, we do make mistakes. We're not perfect.
With that said, if you don't get 5 star service or have a 5 star experience with us, I'd really appreciate you reaching out to me and letting me know what happened and how you think we can improve. I'm just an email away. Look forward to seeing you at our bar!"
Cheers!
Nick Fosberg
Buzztime) So you're saying to get personal with the email – it's coming from the bar owner, not the bar itself. How can you do that if you're also talking about your best bar promotion or offer? Can an email really be personal and promotional at the same time?
Nick Fosberg) Yes. Remember, earlier I talked about being authentic and personal when sharing offers on Facebook? Take the same approach in your email marketing.
People are human. They're busy. They may forget to come in and redeem that offer. So, have another email "triggered" to go out if a new customer has not used their coupon or offer. Again, get personal! Include language like:
"I know life gets busy. After all, I have young kids myself. But I don't want you to miss out on this offer. It expires in just 3 days."
Our clients that use these follow up emails often report that customers will send an email back, profusely thanking them for the reminder.
The best bar promotions don't stop there. They keep going after the guest redeems the offer. For example, another email will be triggered 24 hours after the guest redeems the offer. This email asks for the guest's opinion of their visit. This also wards off bad Yelp reviews, because you are giving the patron a chance to air their grievances privately – so you can fix the problem.
Do you see a pattern here? These personal emails are building dialogue, and creating real human connections – and increasing the odds that you'll have a customer for life…not just for the duration of your best bar promotion.
Buzztime) Nick, can we just say THANK YOU for giving us these ideas? With your personalized, authentic approach to marketing, it's no wonder you've been able to launch some of the very best bar promotions. Any last thoughts to share?
Nick Fosberg) Yes! Keep the ultimate goal in mind when launching your best bar promotion. You aren't trying to bring in customers for a "one and done" deal. You want long-term, loyal customers.
When someone is handing over their contact information – like their email address – they are saying "yes, I want to do business with you." Do you realize how valuable that is? This was a lightbulb moment for me. Customers are smart. They know that even the best bar promotion is just ONE offer. Yet, they are ok with your bar contacting them in the future! Building your email list – and then creating compelling, personal emails – should be your #1 priority as a restaurant or bar owner, besides providing amazing in-house experiences. Give them an amazing marketing experience as well!
Thanks again for interviewing me, I look forward to hearing from your readers!