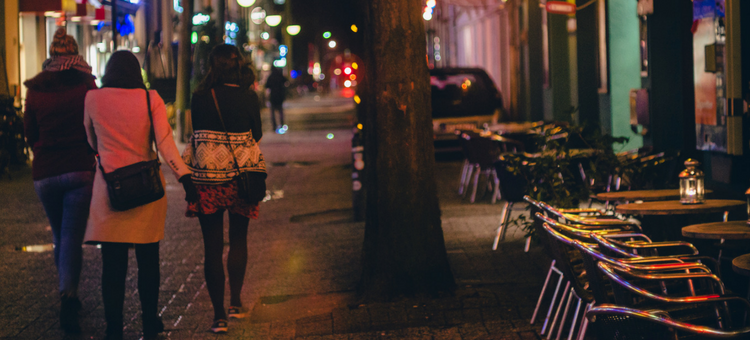 According to the U.S. Travel Association, travelers spend more than $200 billion dollars each year on food service in the United States! And the Office of Travel and Tourism Industries predicts that by 2018 the country will attract as many as 83 million international visitors. You'd probably like to turn some of those tourists into customers, right? Read on for a few tips to attract tourists to your bar!
Have a good website.
People who are unfamiliar with your area are likely to do a quick Google search to find a great place to grab a drink. If your website is shabby and hard to navigate, you might not intrigue them. However, if your website is clean, easy to read, and makes your bar look great, you have a good chance of attracting any tourist who looks at it!
Offer plenty of parking.
When people don't know their way around your city, the last thing they want to do is circle the block looking for parking. If you have plenty of available spots, you'll be much more likely to attract tourists.
Partner up.
Bringing in tourists is easier if you have a partner. Consider getting together with a hotel, charter bus group, or another business that also deals with tourists. You can recommend each other's businesses to tourists and increase business on both ends.
Advertise in newspapers and on billboards.
Many tourists don't painstakingly plan out every step of their trip. Using traditional advertising that they're likely to just happen across, like in newspapers or on billboards, can help attract those customers who make their decisions in the spur of the moment.
Become known for regional cuisine and drinks.
Tourists often want to be sure that they're experiencing everything a city has to offer. So if all you have is the same old food and beer they could find anywhere else, you might have a hard time attracting them. However, if you specialize in the food of your region, offer local beer, and mix up cocktails featuring fresh, local ingredients, tourists just might be interested.
Get listed in a dining guide.
Many tourists who don't know their way around rely on city guides. Whether these are big-name publications or simply the local guides that are distributed to hotels, it helps a lot if your bar is listed. Find the contact person for your city's guide and make sure you're listed.
Get to know concierges.
Concierges are in charge of recommending bars and restaurants to hotel guests, so it's in your best interest to make sure they think highly of you! Spend some time getting to know the concierges in your neighborhood by inviting them to your bar. If they know and trust you, they'll be more likely to recommend you to guests.
Work with your visitor bureau.
Does your local convention and visitor center recommend your? Be sure they know that you're ready and willing to welcome tourists to your bar!
Have knowledgeable employees.
Your employees should know their way around town. When tourists ask questions—like how to get to a local attraction or where to find the best cup of coffee—knowledgeable employees should be able to give them thorough answers. If you get a reputation for being friendly and helpful, you'll be more likely to attract tourists.
The United States is attracting more and more tourists, and by keeping these ideas in mind, you can turn them into customers for your bar!
[fl_builder_insert_layout slug="whitepaper-signup-module-66-promotions-to-drive-sales"]