July 18, 2017
Try a Beer Cocktail Recipe! 17 Ideas for Your Bar Menu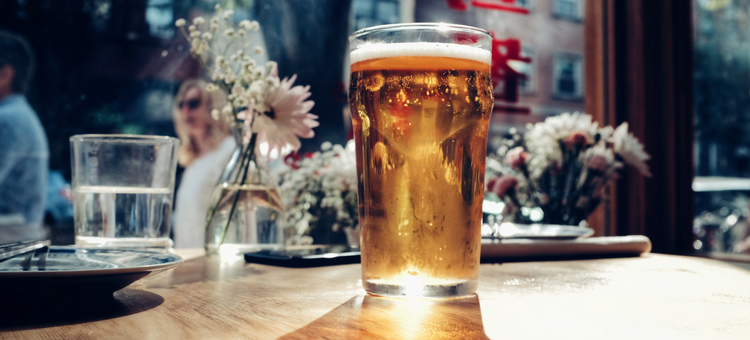 You might stick to liquor when making mixed drinks, but don't forget about beer! Try a delicious, refreshing beer cocktail recipe to impress your customers. Look at beer as a great mixer instead of just a solo drink and try out an awesome beer cocktail recipe. Your guests will appreciate that you're mixing up something new and inventive!
The popularity of beer cocktail recipes started back in 2007 with the rise of the iconic beer cocktail: the summer shandy. While the shandy itself is nothing new (it's a traditional German beer made with equal parts lager and lemonad), it started trending big time. Need proof? Leinenkugel's number one selling beer is their Summer Shandy, making up more than half of all the beer they produce year-round.
If you're new to the idea of a beer cocktail recipe, start with the shandy but capitalize on another big beverage trend…artisanal recipes using hand-crafted recipes. Use a housemade lemonade combined with a popular craft beer and you'll have a serious summer stunner on your drink menu.
A beer cocktail recipe doesn't need to be limited to the summer season, you should incorporate them into your menu year-round to give patrons an exciting option. Get your bartending staff involved in creating their own twist beer cocktail recipe options. Don't be afraid to get creative with beer cocktails. Beer mellows out when mixed with other beverages, it often comes through as a subtle note that doesn't overpower the rest of the drink. To get started, check out these beer cocktail recipes…
Next time you're looking for a new drink to whip up, try impressing your customers with an amazing beer cocktail recipe that will please palates and help your venue stand out from the competition.
How to Create a Menu That Sells
The ultimate guide for owners & managers.