July 23, 2013
Delicious Ideas and Inspiration for Planning Your Fall Menu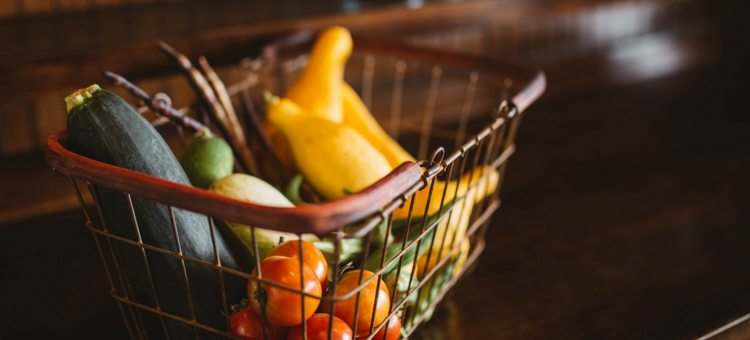 As we enter into late summer, chefs and restaurant owners are starting to plan and create their fall menus to entice and delight customers.
Fall is an ideal time to celebrate the bountiful harvests of the season, which brings with it an abundance of hearty vegetables, such as squashes and gourds, potatoes, and parsnips, as well as delicious and sweet fruits like apples, pomegranates and pears.
And as temperatures cool down, the fall season is also a time when Chefs can put fun, new twists on comfort food favorites, Mac n' Cheese, mashed potatoes, turkey with gravy and stuffing, soups and stews, chicken and dumplings, and the like.
So what should go on your fall menu this year? Here are some ideas based on the most popular restaurant menu trends.
Locally sourced vegetables remain supreme: One trend that the culinary industry predicted which is continuing to hold true is the local vegetable movement. Get ready to see a lot of vegetable dishes on the menu using locally sourced autumn produce, such as root vegetables and gourds, in particular. If you're looking for some inspiration, check out these 18 hearty vegetarian recipes for fall on Delish.com.
Next up, locally sourced meat and seafood: Again, look no further than your local Farmer's Market and meat/seafood purveyors for fall menu inspiration. Locally sourced meats and seafood are also among the top three restaurant menu trends, according to the National Restaurant Association's (NRA) annual "What's Hot" Survey. The survey also reported new meat cuts, in particular, such as Denver steak and pork flat iron, will be faves for 2013 restaurant consumers.
Healthier spin on classic comfort foods: Top restaurant menu trends this year also include healthier menu choices and comfort foods. While everyone loves an indulgence, there are a lot of restaurant-goers who want to have their cake and eat it, too. This isn't to say that you should do away with the rich ingredient that make comfort foods so delicious, but also consider offering a "lighter" version for your customers who are more health-conscious. Cooking Light shares these 25 comfort food recipes which lean toward the lighter side.
Fruit desserts celebrating fall: Take advantage of the plentiful fall fruits to create wonderful desserts that will satisfy any sweet tooth. Apples, pomegranates, pears and figs are among them, all which provide the staple for popular fall desserts, such as pies, cobblers, and bread pudding. Check out these fall-favorite desserts on Delish.com for some ideas.
Culinary cocktails: This year, culinary cocktails are all the rage, providing bars and restaurants with the perfect opportunity to add flair to their fall drink menu. Fall vegetables, such as radishes, beets, artichokes, and fresh herbs add interest and zing to drinks, whether as a garnish, fresh juice or liquor-infusion. For more fall cocktail inspirations, you may also be interested in our earlier blog post on how to create a winning signature cocktail.
What will be going on your bar or restaurant's fall menu this year? We'd love to know!
Free Menu Templates
The ultimate resource for owners & managers.