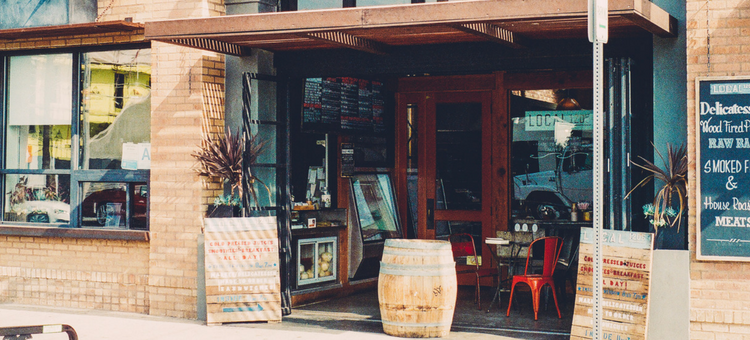 With the growing number of fast food chains, restaurants and other dining options available today, it is getting quite difficult to tell each of them apart. The lines in the food and beverage industry are becoming blurred and this trend shows no signs of slowing down.
KFC, one of the most popular and well loved fast food chains in the world, has plans to open a new test restaurant  called "KFC eleven" near their headquarters in Louisville, Kentucky which is going to be an upscale extension of their world famous fast-food. Aside from the world famous chicken, the restaurant is serving rice bowls, salads and flatbreads.
This addition from KFC is to introduce more dining options for today's fickle consumers. Several food chains are following suit. In their bid to retain current customers and attract other diners, they are diversifying and coming up with fresh ideas which have never been explored.
[fl_builder_insert_layout slug="whitepaper-signup-module-50-best"]
What diners say
How do diners feel? What do they think? Mike Parson, a 22-year-old University of Central Florida student didn't feel as if he were in a fast-food joint at a newly renovated Orlando, Florida Wendy's. This particular Wendy's had a lounge, faux fireplace, Wi-Fi and separate counters for orders and pick up.
That's exactly what Wendy's was aiming for — more of a Panera Bread vibe — with its design in the restaurant interior, which will be used in new and remodeled restaurants from now on. "We're moving a little bit toward the fast-casual," said Craig Madanick, a Wendy's field-marketing manager. "We feel it's necessary for us to stay competitive and gain the upper edge to offer a new environment to our consumers."
There was once very specific types of restaurants. There were fast-food for people in a hurry who wanted to eat quickly; casual dining for those who wanted a sit down place with decent food and fine dining for those who wanted to eat in high-end places or those celebrating special occasions. However, people are getting ready to say goodbye to the great divide as lines are getting blurred.
Food businesses everywhere are struggling to lure customers and in order to survive; some chains are broadening their appeal. They are trying all kinds of means possible to drive customers to their doorstep. Aside from KFC and Wendy's, similar changes will also be seen with: Red Lobster, Panera Bread Co. and Melting Pot.
Fast casual and polished casual
There is competition for every dollar and in order to attract more people, there has been a need to reinvent themselves. As a matter of fact, two new categories in the food industry have flourished: fast casual and polished casual.
A good example of a fast casual dining establishment is Panera Bread. It is a step up from the usual fast-food and it is also a bit more expensive. Customers order and pay at the counter and are served more fresh and more sophisticated food.
On the other hand, polished casual restaurants have a more contemporary fare to offer to diners. The atmosphere is still casual but upgraded compared to what you would normally see in the usual fast-food chains.
Diners these days are more demanding. They want better and more choices. No one wants to eat the same fare every single day. With all the changes taking place, diners lining up at the local Wendy's and KFC are in for a pretty good surprise.
Does your restaurant have any big plans to attract more diners?