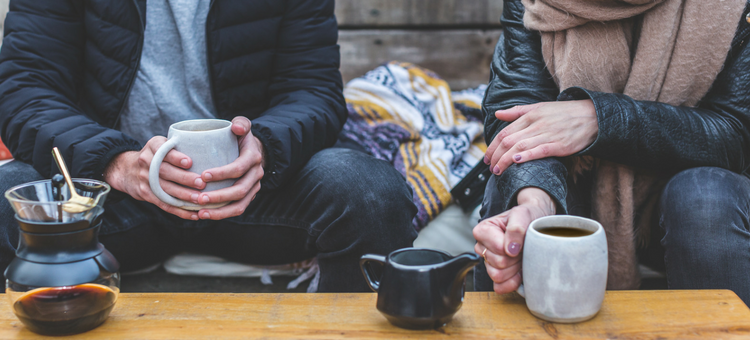 With winter quickly approaching, now is the time to strategize about how to boost your bar or restaurant's sales during this off-peak season. While the festive holiday season makes it a prime time for celebrations and private parties, you still can't ignore the fact that when temperatures freeze up so do consumers' spending on dining out.
In order to stay ahead of your competition during these slower times, you'll need to think outside of the box, even if it means doing things differently than you would any other time of year. Here are ideas to help your bar or restaurant boost sales through the winter chill.
Feature heartier entrées, soups and stews on the menu:
When creating your winter menu, think about all of the delicious warming foods that people love to eat when the temperatures drop. Homemade soups, stews and classic comfort foods will be sure winners with your hungry and cold patrons.
Cater to takeout customers:
With shorter days, long work weeks and the challenges that cold weather brings, many hungry consumers opt for the comfort and convenience of takeout. Cater to them by offering curbside takeout service or home delivery. You may also consider offering customers the ability to place their orders and pay for the bill right from your website or Facebook page.
Make the most out of holiday rush times:
Give your customers every reason to dine at your restaurant during the holiday season. For instance, offer holiday lunch specials that appeal to busy holiday shoppers on the go, and remember to make the most out of your banquet space for large groups or company parties.
Give your marketing and promotional activities EXTRA love:
Every restaurant will be fighting for their piece of the holiday season market share, so it's especially important to make sure that your brand is front and center when things slow down. Need some inspiration? Consider these tips for marketing your bar or restaurant in 30 minutes or less.
[fl_builder_insert_layout slug="whitepaper-signup-module-29-tactics-busiest-bars"]
Put a festive spin on your bar menu:
There's nothing like a bourbon, Irish coffee or glass of red wine to warm you up inside. Don't miss valuable opportunities to add to your customers' tabs with alcohol. Get creative with winter cocktails. Here are some fun ideas to help you get started.
Impart warmth and coziness through your décor:
Give your guests a respite from the cold with added touches, such as cranking up the fireplace, serving hot cocoa and eggnog and sprucing up your interior with holiday lights and decorations.
Enhance your bar or restaurant's holiday scene live entertainment and special events:
Offer live entertainment and special events to heighten the holiday spirit. A few ideas… host a holiday party for your VIP guests, bring in Santa during Sunday brunch, or host live trivia games.
Be kind to your customers' wallets:
The holiday season is an expensive time for most consumers, so they will likely be paying extra attention to how much they spend on dining out, especially after all of the holiday fanfare has passed. Think about ways to help your customers save a few bucks without it negatively impacting your restaurant's profits.
While the seasonal trends of winter can pose difficulties for many bars and restaurants, seizing every opportunity to drive patronage through winter can make all of the difference!